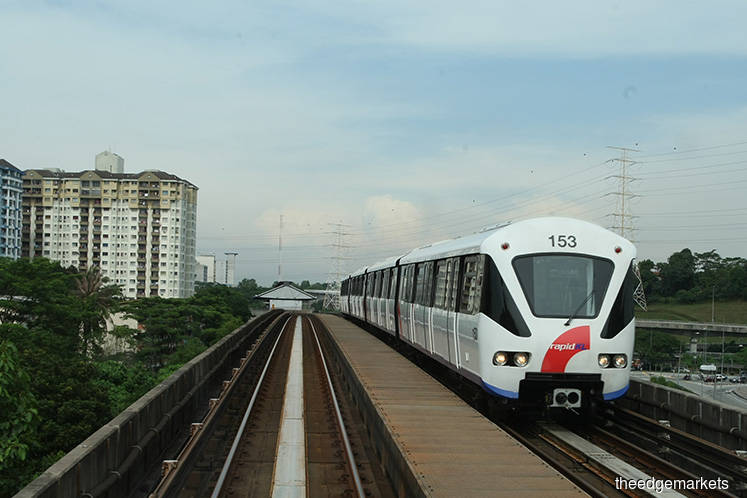 KUALA LUMPUR (July 12): Shares of George Kent (M) Bhd and Malaysian Resources Corp Bhd (MRCB) rose this morning, after the Pakatan Harapan government approved the continuation of the light rail transit 3 (LRT3) project at a final cost of RM16.63 billion.
At 11.39am, George Kent rose 7.07% or 7 sen to RM1.06, with 12.21 million shares done. MRCB rose 3.45% or 2 sen to 60 sen, with 7.36 million shares traded.
In a statement this morning, Finance Minister Lim Guan Eng said the final total cost of the LRT3 project is reduced by 47% from RM31.65 billion to RM16.63 bilion, saving Malaysians a total of RM15.02 billion.
He said this will include all project costs, including but not limited to Work Package Contracts (WPC), land acquisition, project management, consultancy fees, operational and overhead costs, as well as interest during construction.
A thorough renegotiation and rationalisation exercise of the LRT3 project was undertaken with all key stakeholders, including Prasarana, MRCB-George Kent (M) Bhd joint venture (MRCB-GK JV) who is the Project Delivery Partner (PDP) and Land Public Transportation Commission (SPAD), Lim added.