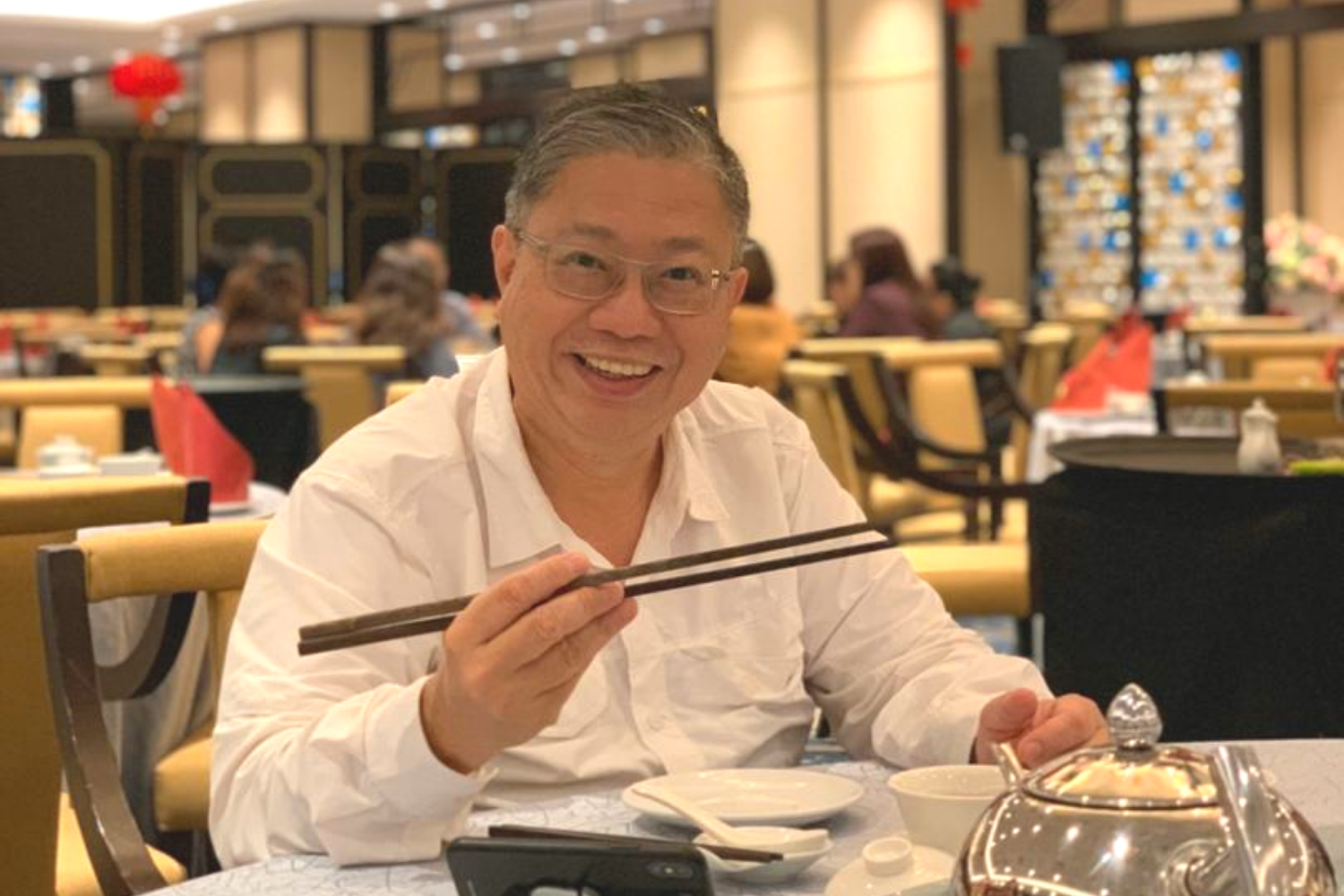 Mike Geh was known in the property industry for the multiple hats he wore, be it in his senior role in Raine & Horne (Penang), immediate past president of Fiabci Malaysia, a familiar face in many speaking events, etc. To us at The Edge Malaysia, Mike has been our long time contributor and a good friend.
All it took was just a phone call and Mike would be excited to meet. And if we're in Penang, the meet would consist of a good cup of kopi and great food. He was always in a jovial mood, happy to share his views and experiences and despite what seemed like his love for gadgets, he held tight to his trusty notebook. I remember him always jotting down something while we talked.... and hey, I'm the journalist here. A few years ago, he even gave us the same notebooks for Christmas.
Before the pandemic, he would travel the Penang - Kuala Lumpur route so often. At times, he would visit us with his luggage in tow, just for a chat or a quick meal before his next meeting or his flight back to Penang via Subang airport in the evening.
I remember when I was in Penang many years ago for some interviews he had helped to arrange and Mike kindly picked me up from the airport. And in between interviews, he would have a short work meeting to attend and I would sit a few tables away waiting.
But the unforgettable memory for that particular trip was when he also had a site visit set and it couldn't be rescheduled. So we went for it and he asked me to wait at the entrance of the site. He told me to look out for anybody and then dashed off. I remember us laughing in the car after the visit because I asked him who was I actually looking out for? But stood at the site entrance I did. For what? Or who? I'm not too sure.
This pandemic has shook us all, in one way or another. To some, even more so. We are forced to take a step back and look at what really matters, face some hard facts of life and jump over some hurdles. But nothing, nothing ever prepares you for a sudden loss.
In 2015, when my mom passed away and as grieving goes, most days were quite a blur. But my siblings and I do remember Mike appearing with a huge wreath that day. He came by the cemetery in Penang, passed the wreath and left immediately. It's those little things that will be remembered. Those small gestures, forever treasured.
When we heard about his passing today (May 15), among the team, we shared our experiences of Mike and photos that we have with him. Both mainly consists of meals together and photos from our property awards. We will have a good meal & a drink to honour you & your life when all this madness slows down, Mike.
Thank you for all your guidance and advice and tips to all of us at The Edge, especially so to the City & Country team through the years.
You will be dearly missed. Even your multiple voice notes on WhatsApp. You will be missed but never, ever forgotten.
Rest in peace, Mike.
---
Rosalynn Poh is Editor of City & Country, The Edge Malaysia's property section