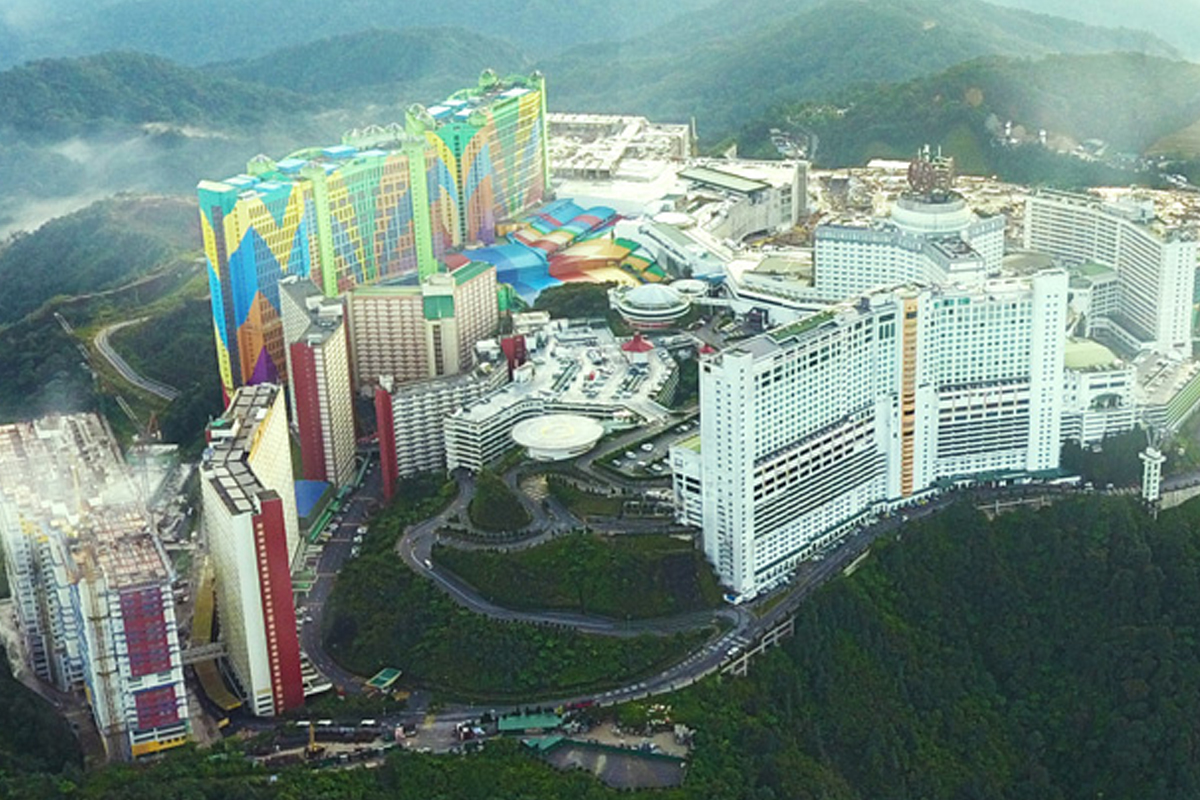 KUALA LUMPUR (Nov 10): Genting Bhd and Genting Malaysia Bhd's share prices surged more than 10% each in Bursa Malaysia morning trades today as news of positive data from the Pfizer-BioNTech Covid-19 vaccine trial spurred optimism on the global resumption of travel, hotel and casino operations, which have been hit hard by the Covid-19-driven restricted movement policies to curb the spread of the pandemic.
Genting jumped as much as 50 sen or 16.72% to RM3.49 so far today while Genting Malaysia rose as much as 38 sen or 17.92% to RM2.50.
At 10:47am, Genting pared gains at RM3.41, which values the group at RM13.13 billion, while Genting Malaysia was traded at RM2.38 for a market capitalisation of RM13.45 billion.
Genting and Genting Malaysia saw some 38 million and 48 million shares traded respectively.
Genting owns a 49.5% stake in Genting Malaysia, which runs hotel and casino operations across Malaysia, besides the US, UK and the Bahamas, according to these companies' websites.
According to Genting Malaysia's website, while the group's Malaysia and US operations have resumed following a temporary halt due to Covid-19-driven restricted movement measures, the group's operations in the Bahamas remain suspended.
In Malaysia, Rakuten Trade Sdn Bhd analysts wrote in a note today that companies like Genting Malaysia "may see some positive reaction" on hopes of impending vaccines to battle Covid-19.
"[Overnight in the US], stocks surged on Wall Street as traders swamped into equities on hopes of impending vaccines to battle Covid-19. In such cases, we expect regional [Asian] markets to stay positive as well today," the analysts said.
Overnight across US markets, it was reported that the S&P 500 and the Dow rallied sharply but closed shy of their records yesterday as investors bet that a full economic reopening was finally in sight following the first positive data from a late-stage Covid-19 vaccine trial.
It was reported that US crude oil rose more than 8% and pushed up energy stocks, while safe-haven US Treasuries were sold off after US drugmaker Pfizer and its German partner BioNTech said a large-scale trial of their vaccine showed that it was more than 90% effective in preventing Covid-19.
"The Dow Jones Industrial Average rose 834.57 points, or 2.95%, to 29,157.97 in its biggest one-day percentage gain since June 5. The S&P 500 rose 41.06 points, or 1.17%, to 3,550.5, and the Nasdaq Composite dropped 181.45 points, or 1.53%, to 11,713.78.
"The companies hit hardest by months of travel bans and lockdowns surged. The NYSE (New York Stock Exchange) airlines index closed up 19.4%, while plane-maker Boeing Co jumped 13.7%. Cruise line operator Carnival Corp finished up more than 39%," Reuters reported.