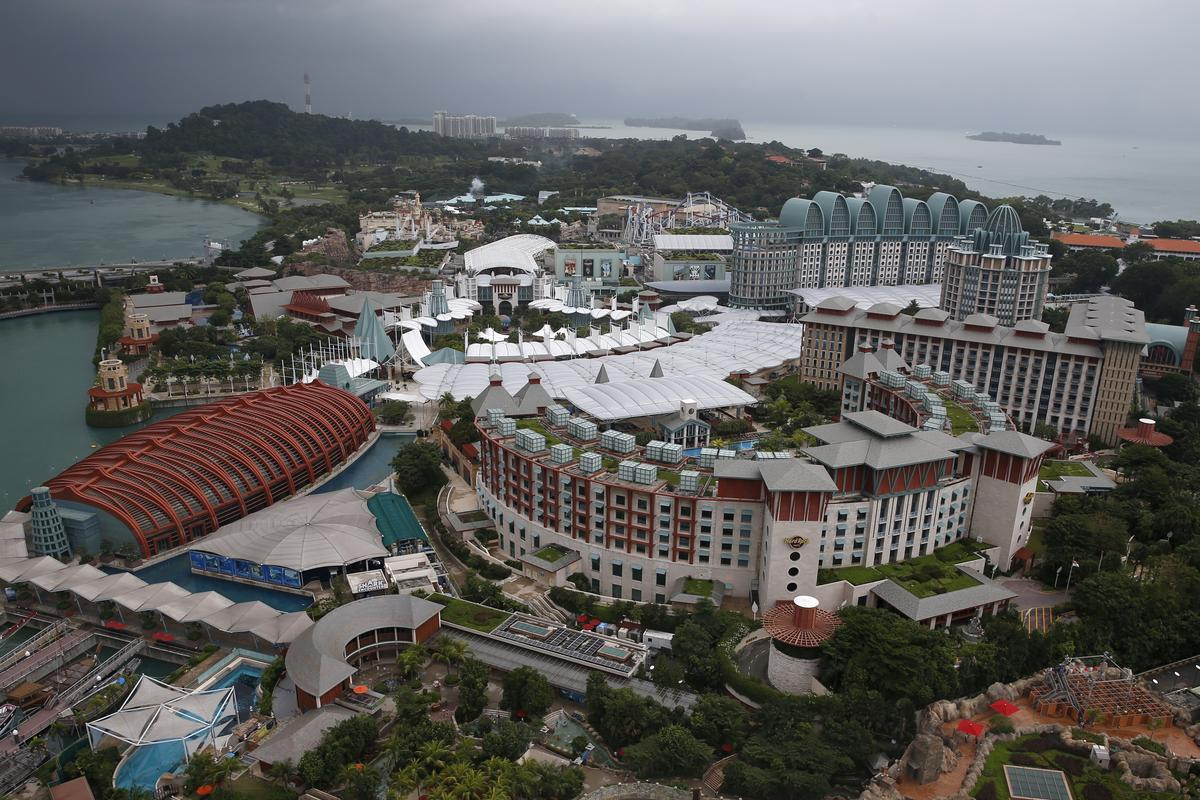 KUALA LUMPUR (April 16): Casino and hotel operator Genting Singapore Ltd has decided to disregard the resolution to "increase the limit of size of the Performance Share Scheme (PSS) Share Awards to the executive chairman, Tan Sri Lim Kok Thay" (Resolution 3) following feedback from the Singapore Exchange operator (SGX). 
A PSS plan allows employees to earn actual stock in their company. The company establishes specific financial objectives which, once achieved, will trigger the awarding of stock grants to employees.
In a filing to SGX yesterday, the group highlighted Resolution 3 — which was put to a vote at the extraordinary general meeting (EGM) on Feb 4, 2020 — was duly passed and the executive chairman had abstained from voting on the resolution with respect to his direct interest in the company, Genting Overseas Holdings Ltd (GOHL). 
It said that in this regard, the company said it had taken note of feedback given by the SGX that GOHL should have been required to abstain from voting on Resolution 32.
"Further, the Company acknowledges that, had GOHL abstained from voting on Resolution 3, Resolution 3 would not have been approved. As such, the Company will not regard Resolution 3 as having been approved and will not rely on Resolution 3.
"However, the executive chairman and his son Mr Lim Keong Hui, who each hold and at the time of the EGM held executive directorship positions on the board of Genting Bhd (GENT), did abstain from all deliberations and decision-making on the board of GENT with respect to Resolution 3.
Separately, the group said none of the incentive bonus has been paid to the chairman as the payment conditions for such incentive bonus have yet to be satisfied. 
"No payment of the incentive bonus will be made if the company is not successful in its bid for a Japan integrated resort," it said.
Previously, the group had announced on March 26 that the executive chairman's remuneration for the financial year ended Dec 31, 2020 (FY20) comprised a significant portion attributable to an accounting accrual for FY20.
"Such accounting accrual was made in respect of a contingent incentive bonus by way of a cash amount of S$35 million (and not PSS Share Awards), with payments subject to a successful bid for a Japan integrated resort. 
"Accordingly, the company will continue to accrue for such incentive bonus in accordance with accounting standards, including to accrue a relevant portion of the incentive bonus for FY20 as part of the executive chairman's remuneration for FY20," it said.
At the time of writing, shares of Genting Singapore traded 1.11% higher to S$0.91, giving it a market capitalisation of S$10.95 billion. 
Read also:
Genting Singapore says chairman Lim Kok Thay took more than 50% pay cut in FY20, not big increment
Genting Singapore chairman Lim Kok Thay's pay for pandemic year doubles to at least S$21.25m