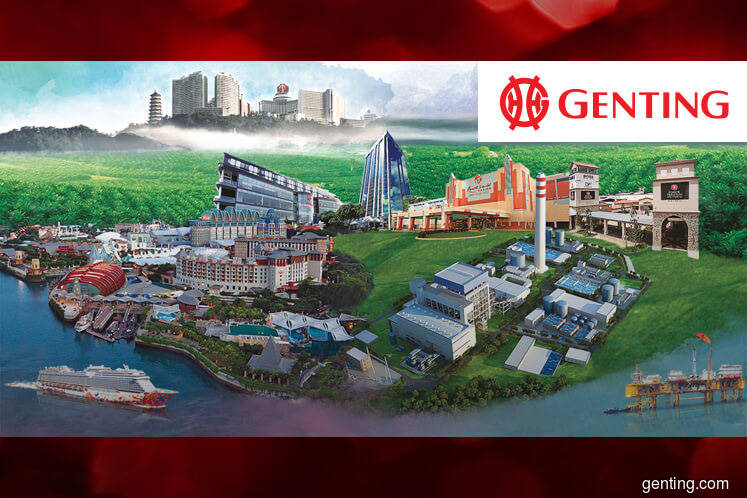 KUALA LUMPUR (Jan 4): Genting Group has plans to invest around €105 million (about RM507 million) to build a casino resort in Andorra, according to a report on news portal Casino News today.
Nestled between Spain and France, the small European country's government is currently reviewing proposals from interested bidders for a single casino license, the report read. It said Genting is among major international companies to have expressed interest in operating a casino resort there. 
Citing a recent statement from Genting, the report said the group intends to build an integrated resort with a casino facility in the Clot d'Emprivat area.
"Genting pointed out that it wants to develop a resort with unique offering that will complement and boost the existing entertainment experience [that] Andorra currently offers to both residents and visitors.
"The multi-million complex will aim to feature entertainment options beyond casino gambling, including a plethora of musical and different other cultural events. The resort will also offer a variety of dining options, some of which will be the result of partnerships with locally-renowned restaurateurs. 
"Retail space and different other facilities will also be included in the expensive development project, if it gets the necessary approval from the government of Andorra," the report read.
The news portal said Genting made the application for the Andorra casino license as part of the Genting SA consortium, which includes British gambling veteran David Gray, leisure specialist Mark Vlassopulos, and local businessman Marc Giebels van Bekestein.
Meanwhile, the report said Andorra's government had closed the bidding process for the nation's sole casino license on Oct 31, 2017, adding that officials are now tasked with evaluating the received proposals, as well as choosing the preferred bidder.
"Andorra's gaming regulator has explained recently that the immediate availability of land where the resort will be built, will be one of the most important factors considered. What is more, the casino portion of the complex will have to occupy at least 21,000 square feet, excluding terraces and any outdoor spaces. Other key criteria will, too, be considered before a winning bidder is selected, but more information on these is to be revealed in future," the report wrote.
Aside from Genting, Spanish casino operator Cirsa is understood to have also put forward two projects for the development of an integrated resort there, the news portal added.