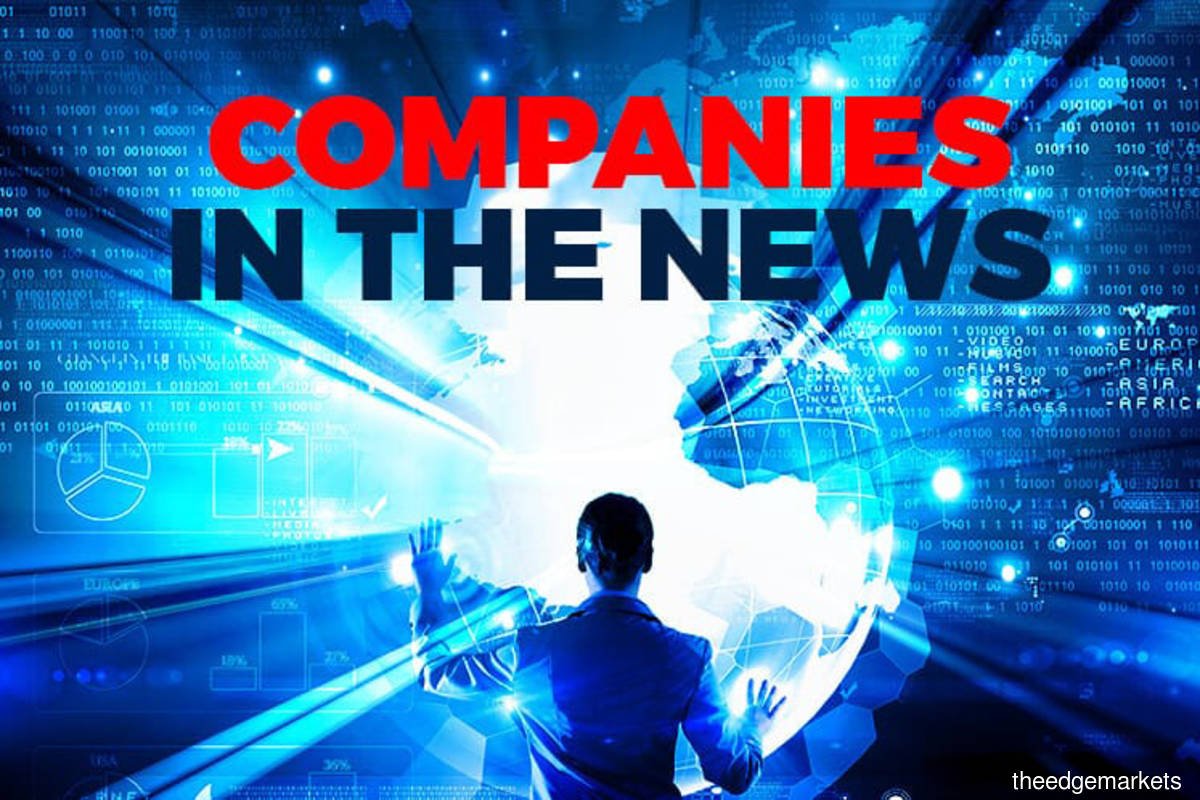 KUALA LUMPUR (Oct 4): Based on corporate announcements and news flow on Monday, companies in focus on Tuesday (Oct 5) may include Genting Bhd, Mesiniaga Bhd, Heineken Malaysia Bhd, Silver Ridge Holdings Bhd, SC Estate Builder Bhd, Ni Hsin Group Bhd, Freight Management Holdings Bhd, Jade Marvel Group Bhd, Rubberex Corp (M) Bhd, Sinmah Capital Bhd, Media Prima Bhd, Hibiscus Petroleum Bhd and Bertam Alliance Bhd.
Genting Bhd via 24.98%-owned associate Landmarks Bhd is expected to gain its maiden exposure to Singapore-listed Blumont Group Ltd after Landmarks proposed to sell its Indonesian hospitality asset to Blumont in an estimated S$63.4 million (RM195.1 million) all-share deal which will see Landmarks emerge as a substantial shareholder with a 29.34% stake in Blumont.
Mesiniaga Bhd secured two contracts from Astro Malaysia Holdings Bhd's wholly-owned subsidiary Measat Broadcast Network Systems Sdn Bhd worth at least RM53.39 million. One of the contracts, which is for the supply and commissioning of internet service provider core infrastructure, is valued at RM49.33 million for the duration of Sept 30, 2021 to Feb 28, 2021. The other contract is for the supply of residential gateway and MESH Wi-Fi routers and has a minimum value of RM4.06 million and a maximum value of RM114.84 million, subject to purchase orders to be issued by the customer to the company, based on its business requirements.
Heineken Malaysia Bhd has joined the 30% Club Malaysia, a local chapter of the global business-led campaign focused on building an ecosystem of businesses to promote diversity, equity and inclusion with a focus on gender balance on boards and C-suites. Heineken said joining the club further underlines its efforts in promoting inclusion and diversity within the group as part of its 2030 Brew a Better World sustainability commitment.
Silver Ridge Holdings Bhd, which is involved in the provision of management services, has bagged a contract worth RM20.64 million via its wholly-owned subsidiary Silver Ridge Sdn Bhd from Telekom Malaysia to supply metro ethernet forum carrier ethernet 2.0 compliant network interface device, with its associate accessories and element management system. Silver Ridge said the contract also involves the testing, commissioning, maintenance, and support services of the same, and is effective for 36 months from May 4, 2021 until May 3, 2024.
Trading in the shares of construction company SC Estate Builder Bhd will be suspended on Tuesday morning at the company's request, pending the release of a material announcement. SC Estate Builder posted a net loss of RM1.86 million for the financial year ended July 31, 2021, versus a net profit of RM201,000 for the previous year, as revenue dropped 46.12% to RM3.35 million from RM6.22 million, due to slow work progress in construction work and a drop in sales of building materials.
A unit of stainless steel cookware maker Ni Hsin Group Bhd, formerly known as Ni Hsin Resources Bhd, has entered into a brand partnership deal with the Malaysian Institute of Estate Agents (MIEA) to market its products and services to registered members of MIEA. Ni Hsin said its indirect subsidiary BlackBixon Sdn Bhd signed the agreement as part of its efforts to diversify into the food and beverages business.
Freight Management Holdings Bhd is buying three US-based freight forwarding services companies for a combined US$2.2 million (approximately RM9.2 million), as part of the group's expansion initiatives into selective international markets. Freight Management said its indirect wholly-owned subsidiary FM Global Logistics Ventures Sdn Bhd has entered into a stock purchase agreement with several independent third parties to acquire the entire issued shares of Inter-Orient Services, Inter-Orient Corp and Noble Shipping Corp.
Jade Marvel Group Bhd has acquired a 51% stake in licensed community credit services provider MYK Capital Management Sdn Bhd for a purchase consideration of RM1.22 million. Jade Marvel said its wholly-owned subsidiary Total IPCO Sdn Bhd has entered into a share sale agreement with Datuk Tan Cheng Yam, Tan Eng Hwa and Pinjam Gadai 916 Sdn Bhd to purchase the 51% stake in MYK Capital.
Making its first foray and diversification into property investment, glove maker Rubberex Corp (M) Bhd is undertaking a joint collaboration with Alliance Premier Sdn Bhd, EXSIM Holdings Sdn Bhd and JT Momentum Sdn Bhd (EXDJ shareholders) for the development and operation of Empire City Mall in Petaling Jaya, Selangor. Rubberex said the collaboration will be done via a joint venture company, Alliance Empire Sdn Bhd, with Rubberex's executive director Lim Chee Lip spearheading the project. Rubberex on Monday entered into a subscription agreement with Alliance Empire to subscribe 200,000 new shares or a 20% equity interest in the latter for RM180 million cash, while Alliance Premier will hold 60% and EXDJ shareholders the remaining 20%.
Poultry firm Sinmah Capital Bhd has proposed a capital reduction exercise, that entails the reduction of RM88 million of its issued share capital, which totalled RM188.47 million, as of Oct 1, to eliminate its accumulated losses. The corresponding credit of RM88 million, Sinmah Capital said, will be utilised to eliminate the group's accumulated losses of RM80.18 million as of June 30.
Media Prima Bhd has appointed Samuel Wee as chief executive officer of its digital arm, REV Media Group, effective Oct 1. Wee will be taking over from Rafiq Razali, who has been appointed group managing director of Media Prima. Prior to joining Media Prima, Wee and a group of pioneers had established REV Asia Holdings, which was acquired by Media Prima in August 2017 and rebranded as REV Media Group last year.
Hibiscus Petroleum Bhd said its indirect wholly-owned subsidiary Anasuria Hibiscus UK Ltd remains committed to working with the UK Oil and Gas Authority to move the Quad 15 area development in the UK North Sea forward. Hibiscus also proposed a final dividend of 1.0 sen per share for the financial year ended June 30, 2021, subject to shareholders' approval at the forthcoming annual general meeting.
Property developer Bertam Alliance Bhd announced that an RM8.3 million contract it clinched via its wholly-owned subsidiary Bertam Development Sdn Bhd from Integral Acres Sdn Bhd to complete the external works and services and balance of works for a six-storey car park and community facilities block at PR1MA @ Sandakan City Centre has been terminated. Bertam Alliance said the termination follows a notification by Integral Acres that the latter received a notice of termination from its client, PR1MA Corp Malaysia, on Aug 27 on the PR1MA @ Sandakan City Centre project.