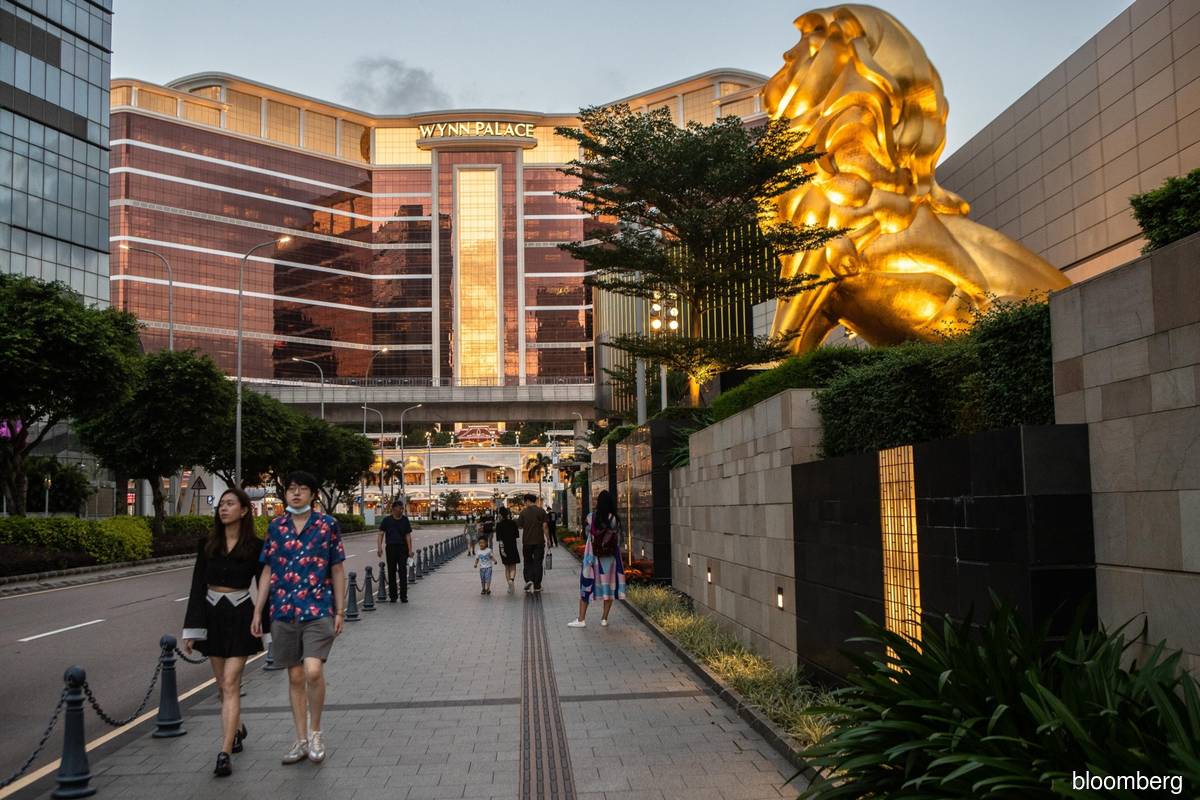 KUALA LUMPUR (Nov 29): Genting Malaysia Bhd is unlikely to abandon its Macau ambitions despite missing out on that country's new 10-year gaming concessions, according to investment bank JPMorgan.
Citing a note detailing the potential fallout from the tender committee's verdict, gaming industry magazine Inside Asian Gaming on Monday (Nov 28) said JPMorgan analyst DS Kim had suggested that this might not be the last investors hear of Genting Malaysia's subsidiary GMM.
"We think they might still want to participate via equity or joint venture investment if [the] prices are right and the government is okay," Kim wrote.
GMM was a surprise seventh bidder when tender documents were submitted on Sept 14, with Genting Malaysia stating at the time that the bid "represents an opportunity for Genting Malaysia to expand its business in the leisure and hospitality sector, diversify its geographical footprint, and participate in the recovery prospects of the Macau gaming segment".
Instead, it was confirmed on Saturday that GMM finished seventh out of the seven bidding parties, although Macau's tender committee has said it will not reveal the final scores until next month, presumably after the concession contracts are signed.
With the six incumbents now all but locked in to sign new 10-year concessions before year end, JPMorgan also said Macau gaming stocks are likely to receive a significant boost with the concession overhang no longer of concern.
"We think this could serve as a strong stock catalyst because many investors — especially long-only — were largely staying away from the sector given the 'tail risk'.
"This is still a 'provisional' licence, as the operators will now need to review and sign the contract to have it to be effective for the next 10 years, but recall that most of the contentious issues of the next licence are already addressed (such as gaming tax of 35% to 40% versus the current 39%, no explicit restrictions on dividends, very reasonable table caps and so on).
"The only known unknowns are the minimum investment requirement for the next 10 years (we estimate US$2 billion [RM9.01 billion] to US$3 billion plus per operator, with bigger operators such as Galaxy/Sands spending at the higher ends), which we expect to be fairly reasonable, and annual concession premiums (versus the current range of US$15 million to US$45 million, subject to the number of tables/slots), which we also expect to change incrementally and reasonably," said Kim.
Kim has issued a "buy" rating for Macau gaming stocks, "not because we expect gross gaming revenue to magically recover amid the current Covid-19 situation, but we see current stock setups favourable into 2023, with low expectations, very light positioning (especially long-onlys), and cheap valuations".
At the time of writing on Tuesday, Genting Malaysia was flat at RM2.64, with 6.86 million shares traded.
Read also:
Macau's casino operators get new licences, Genting loses out