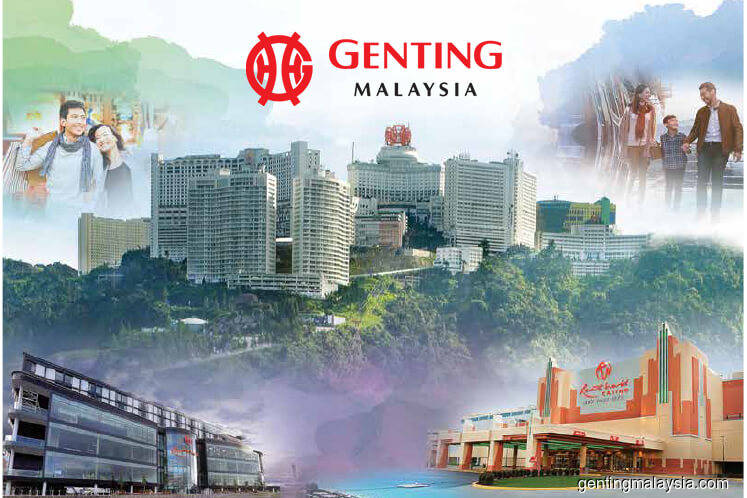 KUALA LUMPUR (Aug 20):  Genting Malaysia Bhd (GenM) is proceeding with its related party transaction (RPT) deal involving the acquisition of Empire Resorts Inc and a subsequent delisting of the company via a planned merger.
GenM said today its indirect wholly-owned subsidiary Genting (USA) Ltd (GenUSA) has acquired a 49% stake in joint venture company (JVCo) Hercules Topco LLC, which will hold all outstanding shares in Empire under Empire's planned delisting from the US stock market.
GenM told Bursa Malaysia today that on Sunday (Aug 18), GenUSA and Kien Huat Realty III Ltd (KH) received 49% and 51% stakes in Hercules Topco respectively to undertake US-based casino operator Empire's planned delisting under a planned merger.
According to GenM, Hercules Topco had on Sunday entered into an agreement and plan of merger with Hercules Merger Subsidiary Inc and Empire to effect the merger, which will see Hercules Topco acquire Empire's remaining shares from minority shareholders at US$9.74 each.
"As part of the proposed merger and in accordance with the merger agreement, shareholders of Empire common stock (other than (i) shareholders who have elected to dissent from the proposed merger and seek appraisal rights; (ii) shareholders of cancelled shares; and (iii) KH, GenUSA, JVCo and their respective affiliates) will be entitled to receive in cash from JVCo US$9.74 for each share in Empire held.
"The Empire board, on the recommendation of the special committee, approved and authorised the merger agreement and the proposed merger, declared that the proposed merger is in the best interests of Empire and its shareholders, directed that the merger agreement be submitted for approval by Empire's shareholders at a shareholders' meeting and recommended that Empire's shareholders adopt the merger agreement.
"Under the terms of the merger agreement, JVCo and Empire will take efforts to delist Empire common stock from the Nasdaq Global Select Market and deregister Empire's common stock under the United States Securities and Exchange Act of 1934, as amended, following successful completion of the proposed merger," GenM said.
According to GenM's earlier Bursa filings, KH is currently the largest shareholder of Empire, owning approximately 28.91 million shares or 84% stake in Empire. GenM also said GenUSA will buy 13.2 million Empire shares from KH at US$9.74 a share.
Today, GenM said GenUSA and KH will inject their Empire shares into Hercules Topco.
"As part of the proposed merger, the qualified shareholders of Empire will receive the merger consideration from JVCo. Based on the merger agreement and the membership interest in JVCo, GenUSA and KH's portion of the merger consideration to be injected into JVCo are approximately US$28.5 million (or RM119.0 million) and US$29.7 million (or RM124.1 million) respectively," GenM said.
Read also:
Empire Resorts to be acquired by controlling holder Lim
Genting Malaysia defends Empire stake buy, says it's 'worthwhile investment'