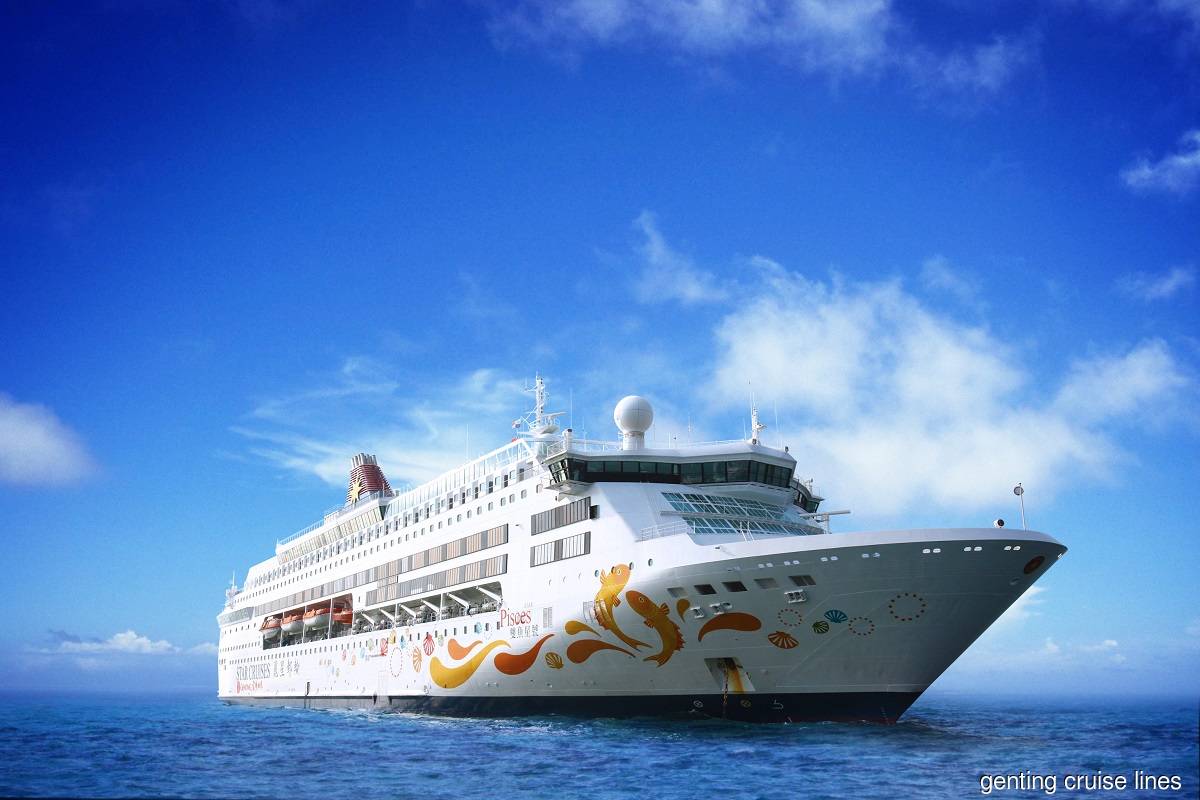 KUALA LUMPUR (Dec 4): Genting Cruise Lines, together with Penang Port Commission (PPC) and Penang Port Sdn Bhd (PPSB), announced that the government has granted approval for Star Cruises to restart operations in Malaysia on Dec 22, with Star Pisces offering safe cruises from Penang.
As the first international cruise line to homeport and resume commercial operations in Malaysia, Genting Cruise Lines said in a statement that Star Pisces will have five departures every week, offering a series of roundtrip itineraries from Penang, including a two-night 'Langkawi Escape'. This is in addition to its one-night 'Straits of Malacca' cruise itinerary as another seasonal option for Malaysians to celebrate a joyful Christmas and New Year during the school holidays, it said.
A division under Hong Kong-listed Genting Hong Kong Ltd, Genting Cruise Lines said it is also the first international cruise company in the world to successfully restart operations with Dream Cruises, starting in Taiwan, Singapore and Hong Kong since July last year.
It plans to launch more ships under the Star Cruises fleet, beginning with Star Pisces in Penang, following its valuable experience and expertise in implementing safe cruises.
"As part of Genting Cruise Lines, Star Cruises is excited to pioneer safe cruises in Malaysia and to work hand-in-hand with the ministries under the Malaysian government, together with PPC and PPSB to support the country's National Recovery Plan (NRP), including Langkawi's international tourism travel bubble pilot program.
"We hope to call on more Malaysian destinations and to expand our itineraries with the inclusion of regional destinations like Phuket in the near future to spur the cruise tourism industry.
"We are also actively pursuing with the various port authorities to create a 'Harmonize Cruising Standards' for the region in the hope of gradually re-opening international cruising in a controlled and safe manner, which will also bring inbound tourists to Malaysia, especially from our ship in Singapore," said Genting Cruise Lines president Kent Zhu.
PPC chairman Datuk Tan Teik Cheng said the cruise industry was given a new lease of life to operate once again with the approval from the National Security Council (NSC) to restart domestic cruise operations.
Tan believes the restart of the domestic cruise operations in a safe manner will further boost the tourism sector, as well as the other supporting sectors.
PPSB chief executive officer Datuk Sasedharan Vasudevan, meanwhile, assured that tourists should no longer be concerned as the Swettenham Pier Cruise Terminal had been thoroughly inspected for passengers' safety through strict SOP and guidelines to curb Covid-19.
Genting Cruise Lines said Star Pisces will initially operate at a reduced passenger capacity of 50%, with strict enhanced safety and preventive measures that are in accordance with the local requirements and international standards.
All individuals on board must be fully vaccinated for Covid-19, it said. Embarking guests are required to present a negative test result after completing the mandatory pre-boarding antigen rapid test (ART), which will be conducted at the cruise terminal on departure day.
Star Pisces bookings will be open in mid-December and available to all Malaysian citizens, foreigners with valid Malaysian long-term visit passes, as well as international tourists who had completed and passed the quarantine and home surveillance order by the Malaysian authorities.
Genting Hong Kong shares on the Hong Kong bourse settled HK$0.05 or 5.88% higher at HK$0.90 on Friday's close, for a market capitalisation of HK$7.63 billion (RM4.14 billion).