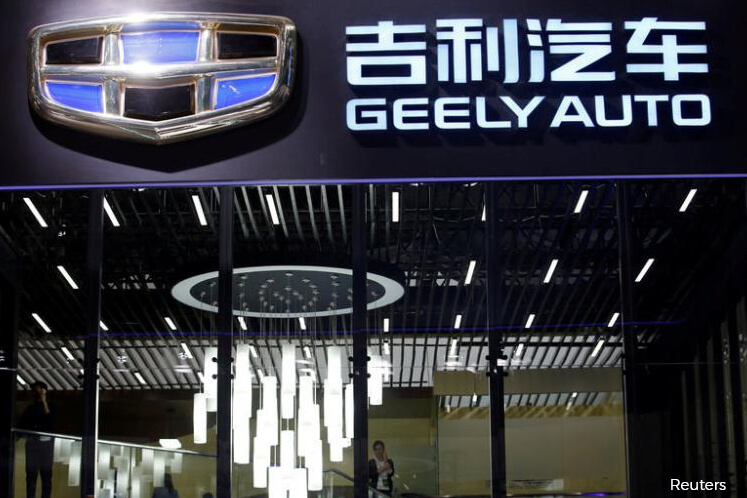 This article first appeared in The Edge Malaysia Weekly, on April 3 - 9, 2017.
AMID the roller-coaster ride that is Proton Holdings Bhd's quest to find a foreign strategic partner, the national carmaker is said to be seeking additional funds from the government.
According to several sources familiar with the matter, Proton is seeking between RM1.5 billion and RM1.8 billion to tide it over massive losses in its operations.
The request for funds comes in addition to the RM1.25 billion soft loan that the federal government extended to the company last year. This money was almost immediately used up to satisfy outstanding payments to Proton's vendors.
With Proton's sales on a downward trend, the group is expected to book major losses in FY2017, based on the RM1.426 billion net loss in FY2016 ended March 31.
There is growing pressure for Proton to secure a foreign partner that will be able to pump in more equity and turn the group around. But the bidding process is beginning to look tenuous.
French President Francois Hollande's visit last week was remarkable not for the deals that he witnessed but for the one deal that was painfully absent — Groupe PSA's strategic partnership with Proton.
This sparked speculation that the French carmaker is losing interest in Malaysia's beleaguered national carmaker. After all, Hollande's visit came only one week after Geely Automobile Holdings Ltd president An Conghui told the South China Morning Post his company's bid has been withdrawn.
Geely's was the only competing bid to PSA's.
"For the French president to come all this way and nothing to be signed? That is very telling. If they [PSA and Proton] could see eye-to-eye at a high level, they could have at least signed a memorandum of understanding first. The other details can always be sorted out later," says one industry executive.
PSA's interest in Proton is part of a wider global strategy that the group is pursuing under the leadership of Carlos Tavares, who is eager to gain a firm foothold in the Asean market. But sources indicate that PSA is now less keen to use Proton for this strategy and may be exploring alternatives that come with fewer political pitfalls.
DRB-Hicom Bhd managing director Datuk Seri Syed Faisal Albar tried to allay concerns in a statement last week. "All parties that have submitted bids for Proton are still in the running and DRB-Hicom is still evaluating these bids."
Tan Sri Syed Mokhtar Albukhary controls DRB-Hicom, which in turn wholly-owns Proton.
In his statement, Syed Faisal stressed that more time is needed to select a bidder. Recall that the government originally gave Proton up to the middle of this year to find a strategic partner.
Syed Faisal's statement clearly contradicts An's. But in an interesting turn of events, sources familiar with the matter tell The Edge that Geely has returned to the negotiating table now that PSA's prospects are less certain.
An's sudden withdrawal a week before Hollande's visit now has tongues wagging that it was all a negotiation strategy. It is worth noting that Geely was seen as the favourite to become as Proton's strategic partner.
Some quarters are hoping that Geely's takeover of Proton will be similar to the former's acquisition of loss-making Volvo from Ford Motors in 2010. Geely allowed Volvo to retain much of its operational independence and, more importantly, minimised layoffs.
Unlike Volvo, however, Proton's value to Geely (and PSA) may not lie in its human capital. Geely and PSA have access to superior technology and expertise and they simply view Proton as a means to break into the broader Asean market.
But with a general election expected to be called as early as the third quarter of this year, there is strong political pressure to stave off any talk of layoffs at Proton. Similarly, any talk of consolidating Proton's vendor ecosystem will face strong political opposition.
Proton has about 12,000 employees while its vendors employ another 50,000.
Another prickly issue bogging down negotiations is the management control of Proton.
"It doesn't matter who becomes the strategic partner of Proton. Both Geely and PSA will not come in if they are not given management control. Let's just say, this is making the negotiations challenging," says a source familiar with the matter.
Looking ahead, the matter the government will have to consider is the cost that Proton will incur if it cannot secure a foreign strategic partner.
The government is already RM1.25 billion out of pocket from the recent soft loan to Proton, which has turned out to be nothing more than a temporary lifeline. Now, Proton is said to be asking for more money.
If Proton continues to make losses, it will trigger the conversion of the soft loan to equity that will effectively make the government the majority shareholder of Proton.
Against this backdrop, Proton's sales have not improved, despite launching three new models — the new Perdana, Persona and Saga.
In the first two months of the year, Proton only managed to sell 13,306 units, giving it a 15.3% market share. This is in line with the rock-bottom sales volumes Proton saw last year. Clearly, Proton's final gambit to resuscitate the brand has not been successful.
Hence, the next few months of negotiations with Geely and PSA will be closely watched as they could make or break the country's national marque.