This article first appeared in Digital Edge, The Edge Malaysia Weekly, on December 21, 2020 - December 27, 2020.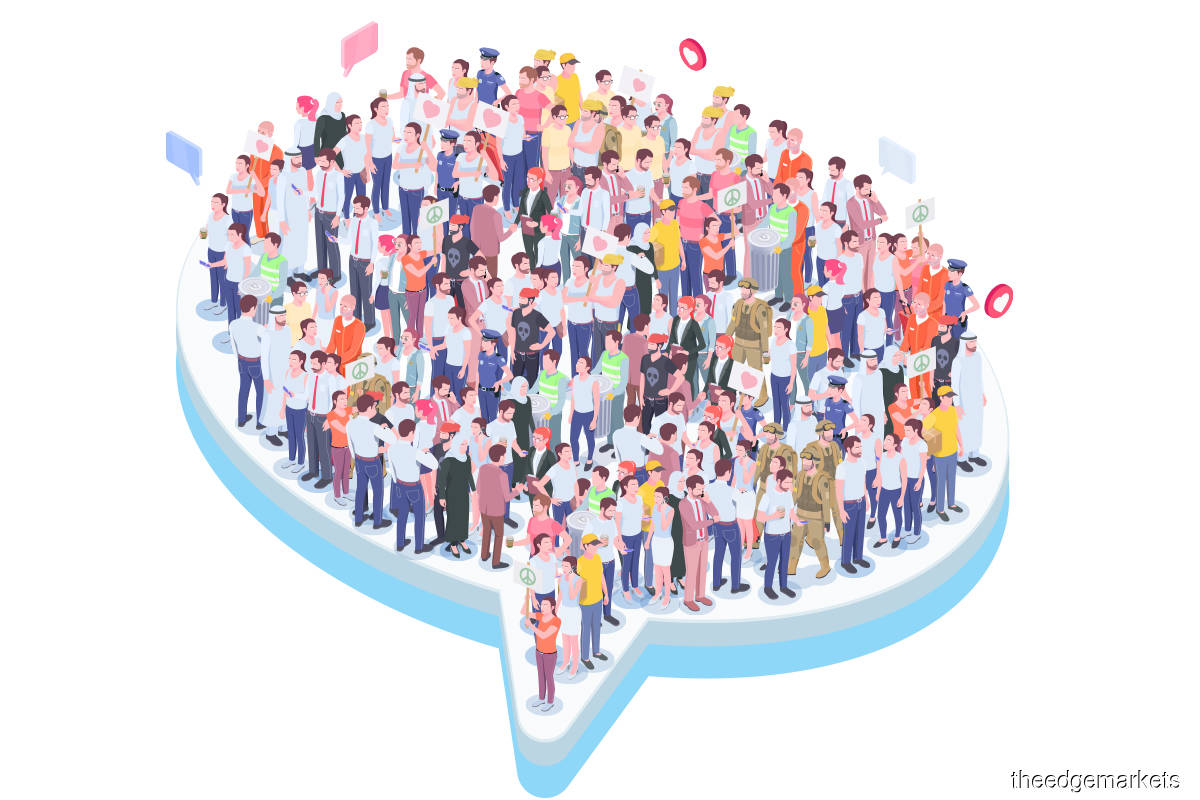 On Facebook, there are many "buy nothing" groups that encourage people to give away items they no longer want to someone who may need it. After all, one man's trash is another man's treasure, right?
While the objectives of these groups are commendable, there are people who do take advantage of others' kindness. Some people try to get everything they can lay their hands on for free, then go on to sell those things, which is expressly against the rules. Meanwhile, others give away faulty items that are beyond repair, making it difficult for those who receive them to salvage anything.
But there are also some wholesome, heart-warming stories. For example, the son of an ageing man asked a group whether they had any used long-term care equipment they could spare. In response, the group members provided him with not only tools like portable toilets for the elderly but also adult diapers, among other things.
My favourite story has to do with a woman who moved into a fixer-upper. A mother of five, she had to move out of her home with her children with nothing to her name, not even furniture or kitchen appliances.
She put out an appeal to one of these groups, telling her story, and the netizens responded swiftly. The comment section was filled with people offering her all kinds of things such as sofas, curtains, serving sets, a dining table, a bed frame, an iron and even a lorry to transport all these items to her new home.
Her well-wishers then established a WhatsApp group to do this in an organised manner. They arranged for the items to be delivered and made a list of all the items still required. Basically, they took over the task of furnishing her tiny unit and made sure it was fit for habitation. Volunteers even came to help her paint the walls and put up wallpaper.
A week later, the mother uploaded a gratitude post. In the lengthy thank you note, she highlighted the fact that people of all backgrounds helped her to build a new life with her kids. Before and after photos were uploaded, displaying the items that were gifted to her by the members of the group.
Her post touched me immensely. I was so happy for the woman who had been effectively left destitute but received all the help she needed from kind strangers.
Why would the group members go above and beyond the call of duty to help this particular mother? It reminded me of the book, The Hidden Life of Trees: What They Feel, How They Communicate — Discoveries from a Secret World by German forester Peter Wohlleben. In the book, Wohlleben says trees share food with their own species and sometimes even go as far as to nourish their competitors. The reason behind this is the same for trees as for humans, namely that there are advantages to working together.
"A tree is not a forest. On its own, a tree cannot establish a consistent local climate. It is at the mercy of wind and weather. But together, many trees create an ecosystem that moderates extremes of heat and cold, stores a great deal of water and generates a great deal of humidity. And in this protected environment, trees can live to be very old," says Wohlleben.
"To get to this point, the community must remain intact no matter what. If every tree were looking out only for itself, then quite a few of them would never reach old age. Regular fatalities would result in many large gaps in the tree canopy, which would make it easier for storms to get inside the forest and uproot more trees. The heat of summer would reach the forest floor and dry it out. Every tree would suffer."
In trying times like the current pandemic, it could feel like one is screaming into a void. It is so easy to feel like we are alone in the world, facing hardships on our own. However, we have to know when and how to reach out for help. I hope this short anecdote helps those who are struggling to reach out to ask for any assistance they need to get through the tough times.
There are people out there willing to help you. You just have to know who to ask.