This article first appeared in Digital Edge, The Edge Malaysia Weekly, on September 13, 2021 - September 19, 2021.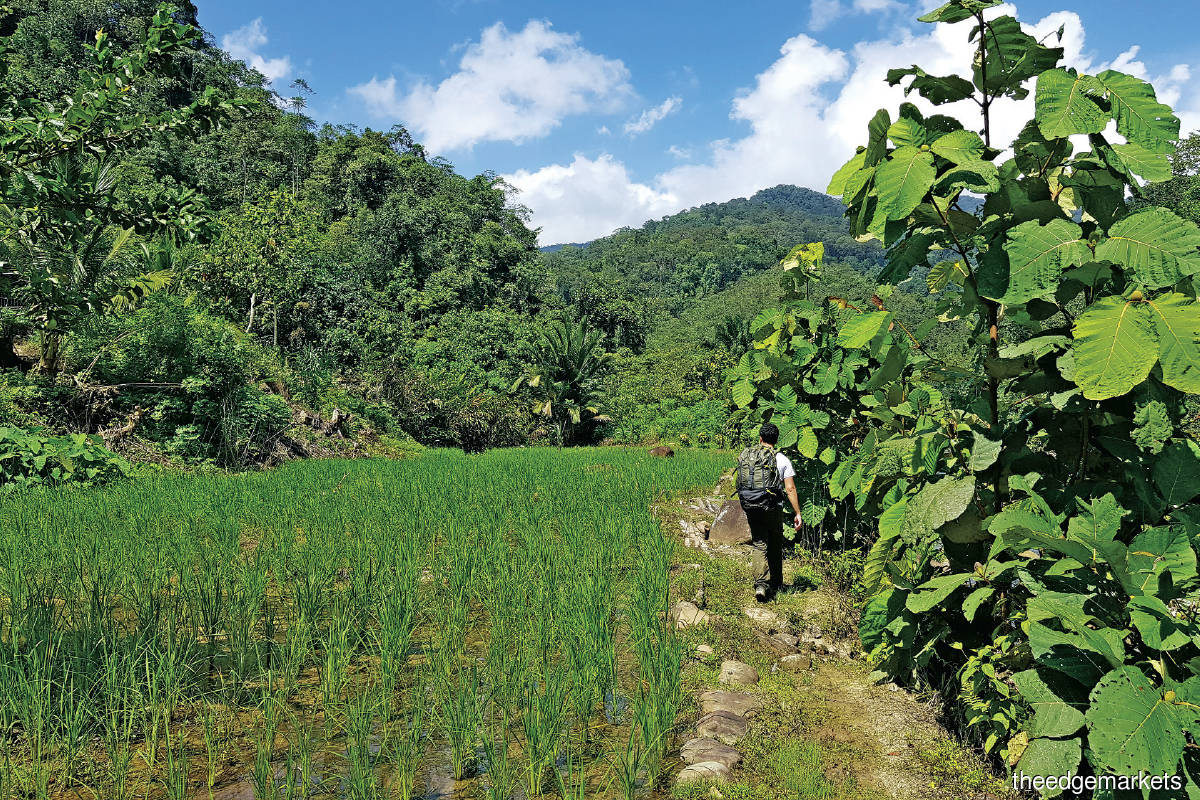 It had been a cold and dark night. We sat on the bamboo floor of the village house, which was illuminated by a few dim light bulbs. We had just finished a scrumptious meal prepared by the houseowner, with whom we were staying after trekking for a few days through the pristine forests of Ulu Papar, Sabah. 
Despite the idyllic setting, the topic of conversation was heavy. The owner and a few of her relatives were sharing their ordeal of protesting against the construction of the Papar Dam that would inundate many villages, theirs included. 
It had been a long fight. Originally known as the Kaiduan Dam when Barisan Nasional was in power, the subsequent government made a few changes to the plan and reintroduced it as the Papar Dam. Its current status is unclear. 
"Why should we have to sacrifice our ancestral homes and acres of land just so that people downstream can have water and electricity?" asked one of the ladies.
This conversation stuck with me — a bona fide "downstream person" from the peninsula — for years. We had trekked for four days, cutting through the legendary Salt Trail, which is part of the Unesco Crocker Range Biosphere Reserve in Sabah. 
It is a traditional route used by indigenous people who take their produce to markets in town and return with salt and other goods. Along the way, we saw stunning views, beautiful villages and tiny rural schools with solar panels. And we swam in the clearest and cleanest rivers I have ever seen.
Much of this could be inundated if the dam project goes through. I understand the government's intentions, in that it is important to provide equitable access to electricity and water, and to support the growth of industries by giving them consistent access to resources. 
But could the water be provided through other means, like reservoirs, rainwater harvesting, desalination plants or water purification technology? Could the electricity be generated via solar panels, biogas or small-scale hydropower projects? 
Could the "downstream people" and industries invest in water and energy efficiency technology and solar panels, with assistance from the government? Could something be done to reduce non-revenue water loss — Sabah has the third highest in the country — due to leakage? It will cost more and take more effort. But given the advancement of technology, surely an alternative can be found.
But this is not an article about the best way to generate electricity and water. Rather, it's my reflection on technology and balance. The upstream people want to keep their heritage and have access to resources too, I'm sure. The downstream people want their comfortable lives. They all want a better livelihood. The technology to address many of these problems is there, but it's costly. So, what gives? 
This topic of balance in technology has been on my mind a lot. In fact, I think we are at a pivotal point where we must decide what role we want technology to play in our society, and what we are willing to give up to achieve that. 
For instance, I've been bothered by the spread of misinformation and disinformation on social media — ever more so during the pandemic. I find myself telling people that if the headline of a "news article" contains exclamation marks, it probably cannot be trusted. Always fact check before you share. 
That puts the onus on people to be cautious. But we can only do so much. Relying on top-down initiatives to tackle this problem, however, can be a slippery slope. 
Letting the powerful decide what is and isn't "fake" is dangerous because it could lead to censorship and curb our freedom of speech. On the other hand, widespread misinformation and disinformation can result in panic, confusion and distrust in the society.
Then there is the use of technology by the government to keep us safe from the pandemic. I am thankful that I can be informed if I have come into contact with Covid-19 positive people; I'm also grateful that some governments can track the location of those who break their quarantine.
Outside of the pandemic, facial recognition-equipped cameras and other technologies are being used to keep the streets safe and government services easily accessible. I am certainly glad of that outcome, but what if the powers-that-be decide to misuse these technologies and target me because I said something they may deem wrong? 
On a more personal level, I love using Google's suite of products and social media for free. I love that it shows me content that it thinks I like. But in exchange for this convenience and personalisation, I am giving up my personal data and have no idea how they are sharing it. 
The use of technology in all aspects of our lives is only going to increase from now on, and processes in government and the private sector will be completely digitalised, a trend accelerated by the pandemic. So, it is probably time we decided how we want to strike that balance. 
How can it be done? Improve our data privacy and protection law, educate the public on media literacy and cybersecurity, put in place protections for free speech and the media in the online environment, curtail the monopolistic power of technology giants, and demand for transparency in how governments and corporations use our data. 
I don't think the answer of "I'm just not going to use any digital services" is a practical one for me. It is essential for my work, sanity and, frankly, I love the convenience. And I think that technology can be used for good in many ways. 
For instance, social media has been very helpful in amplifying the pleas of those who are in need during the pandemic. The #kitajagakita and Bendera Putih campaigns were spread widely through social media, allowing funds to be raised rapidly. 
During the first Movement Control Order last year, my very incredible friends started the Festival Duduk Rumah online concerts, rallying performers stuck at home to perform and raise funds for non-government organisations. 
Social media is also a great tool to spread awareness. I've seen, shared and even made many posts that educate people about sustainability or on the struggles faced by underprivileged groups in Malaysia. I've been a part of many online workshops and even organised a few.
The internet also kept me sane throughout the lockdowns. I had frequent online catch-up and gaming sessions with my friends, and watched thousands of hours of Netflix and YouTube.
So, yes, technology is here to stay and I'm glad of it. But I do hope a good balance is struck at all times. Let's not live the story of some end-of-the-world dystopian sci-fi future, and instead, write a story where tech for good triumphs over the evil.