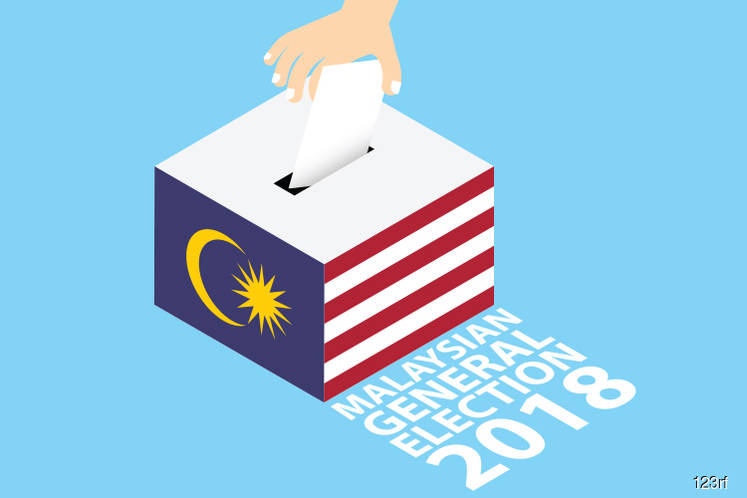 KUALA LUMPUR (April 10): Malaysia's Election Offences Act 1954 makes it compulsory for employers to give employees time off to vote in the country's general election. In the case of the 14th general election (GE14), polling date will be on May 9, 2018 which is a Wednesday.
According to the Election Offences Act 1954 document on the Attorney General's Chambers of Malaysia website, employers must give employees a reasonable amount of time away from work to vote on polling day, without pay deduction, or penalty.
"Every employer shall, on polling day, allow to every elector in his employ a reasonable period for voting, and no employer shall make any deduction from the pay or other remuneration of any such elector or impose upon or exact from him any penalty by reason of his absence during such period.
"Any employer who, directly or indirectly, refuses, or by intimidation, undue influence, or in any other manner, interfere with the granting to any elector in his employ, of a reasonable period for voting, as in this section provides, shall on summary conviction be liable to a fine of five thousand ringgit or to imprisonment for one year," the document showed.
The Election Commission (EC) announced today that GE14's polling date will be on May 9, 2018, while the nomination date is on April 28 (Saturday).
At a press conference, EC chairman Tan Sri Mohd Hashim Abdullah said the election writ will be issued tomorrow (April 11), while early voting will be held on May 5 (Saturday).