This article first appeared in The Edge Financial Daily, on January 11, 2018.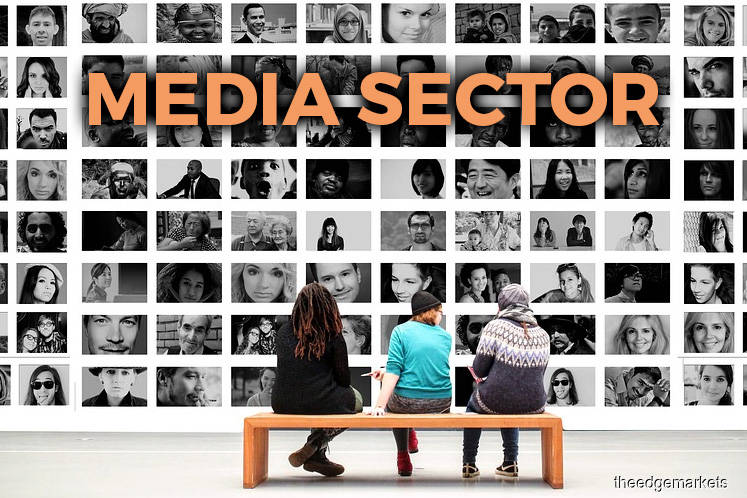 Media sector
Maintain neutral: Total gross advertising expenditure (adex) for November 2017 fell 9% year-on-year (y-o-y) but grew 6% month-on-month (m-o-m). This was largely expected given that weak consumer sentiment was further exacerbated by the structural shift of advertisments to digital platforms. That said, consumer spending perked up in November 2017 with the start of Malaysia's mega year-end sales. We keep our 2017/2018 total gross adex growth forecasts of -10% y-o-y for now. We maintain neutral with "hold" calls on all stocks under our media coverage with the exception of a "sell" on Media Prima Bhd as we do not expect it to generate profit in the medium term.
Total gross adex declined by 9% y-o-y in November 2017 predominantly due to an overall weak consumer sentiment and accelerating adoption of digital media for advertisements. As a consolation, total gross adex grew 6% m-o-m on the back of a rebound in consumer spending during the holiday season. By medium, newspaper adex plunged 17% y-o-y, while free-to-air television adex was flattish. Year-to-date, total gross adex declined 13% y-o-y.
November 2017 reported a welcomed pickup in private advertisement spending m-o-m (+6%) as advertisers took advantage of mega year-end sales to induce consumer spending and increase sales. But, on a y-o-y basis, private advertisement spending was still soft (-9% y-o-y). Separately, public sector advertisement spending grew 4% both y-o-y and m-o-m. The public sector's advertisement spending is likely to exhibit steady growth until the upcoming 14th general election (GE14).
We keep our 2017 and 2018 total gross adex growth forecasts at -10% and +5% y-o-y respectively for now. December 2017's total gross adex growth should have been seasonally better m-o-m, but we do not expect the moderate adex uptick to turn the total gross adex growth to positive in 2017. For 2018, our total gross adex growth forecast is based on anticipated pre-GE14-led adex boost in the first quarter of 2018 (1Q18) and pre-Fifa World Cup adex boost in 2Q18. — Maybank IB Research, Jan 10