This article first appeared in The Edge Financial Daily, on December 7, 2017.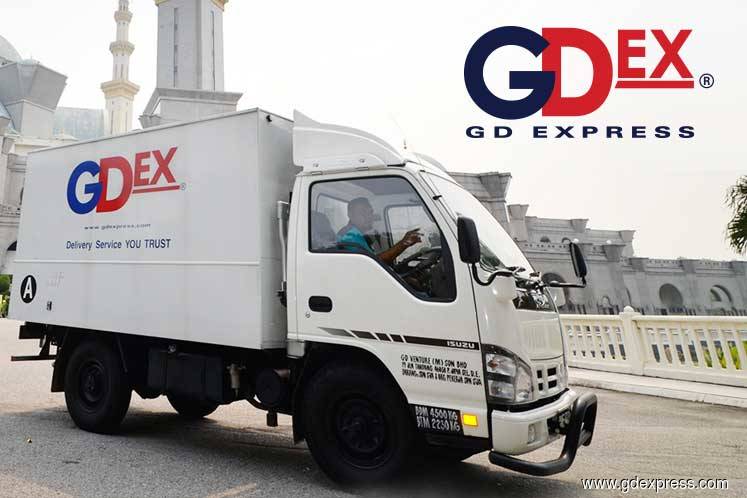 SHAH ALAM: GD Express (GDex) Carrier Bhd expects to see mid-teen growth in its revenue for the financial year ending June 30, 2018 (FY18), according to managing director Teong Teck Lean.
However, stiff competition and the group's ambition to expand "aggressively" both domestically and regionally over the next few years are likely to add further pressure to the courier service provider's margins, he said.
In its first quarter ended Sept 30, 2017 (1QFY18), GDex's net profit margin fell to 11.4% from 14% a year earlier.
While Teong is hopeful that net profit margin can be kept in the double-digit range, he also gave the assurance that any further decline in margin will be compensated by the group's growing scale.
"We are still in a comfortable position," Teong told reporters after the group's annual general meeting yesterday, adding that most regional competitors in the delivery segment see only single-digit net profit margins.
He further added that the expected mid-teen revenue growth may last till 2019, and that it is likely to accelerate once GDex increases the capacity of its existing processing hubs and builds new ones. In particular, Teong believes the group's hub in Kuching is ripe for expansion.
"We are going to take a more aggressive [approach] to growth over the next few years," Teong said.
This will include allocating between RM30 million and RM50 million per annum for capital expenditure (capex) over the next two years to double its handling capacity, which currently stands at 120,000 parcels a day.
GDex has already used about RM20 million from the RM30 million it allocated for capex in FY18. Teong said he may consider raising the amount given how the company is still in its "growth phase".
Though he admitted that start-up rivals were typically flushed with cash from hedge funds and venture capitalists, Teong stressed there was no immediate plan for GDex to raise more cash via a cash call.
The group's balance sheet as at the end of September 2017 showed it has cash and bank balances of RM18.92 million, while deposits with licensed banks amounted to RM296.85 million.
GDex's growth strategy also includes the strengthening of its regional presence as it improves its local market share. Teong said the group will focus on growing its presence in Asean, "one country at a time".
Outside Malaysia, the group only has a presence in Indonesia via its subscription to PT Satria Antaran Prima's convertible bonds, which it has until 2021 to exercise.
Although Teong foresees the local courier industry consolidating in the near future, he said GDex will focus on organic growth in Malaysia instead of considering further acquisitions.
In its 1QFY18, the group reported a 3% year-on-year decline in net profit to RM7.89 from RM8.11 million — though revenue grew 18% to RM68.77 million from RM58.02 million — on higher operating expenses.
Shares in GDex closed down 0.5 sen or 0.83% yesterday at 60 sen, giving the group a market capitalisation of RM3.35 billion.