This article first appeared in The Edge Financial Daily, on October 17, 2019.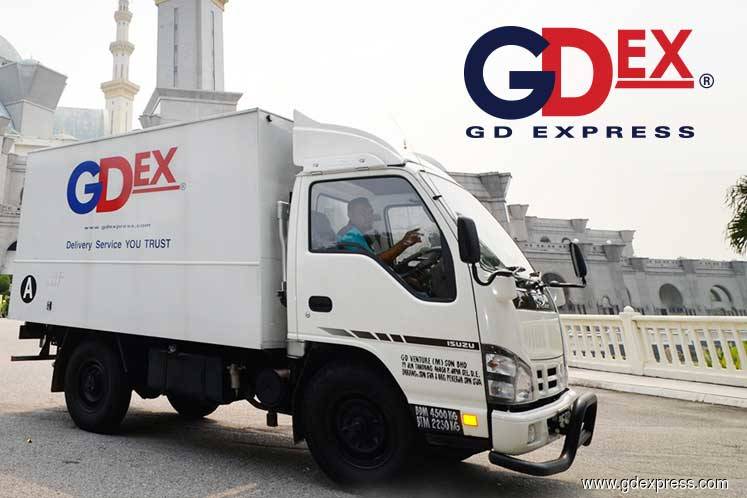 GD Express Carrier Bhd
(Oct 16, 30 sen)
Maintain neutral with an unchanged target price of 30 sen: GD Express Carrier Bhd (GDEX) has entered into a share sale and purchase agreement with three individuals, Nguyen Duc The, Trieu Lan Huong, and Nguyen Duc Hau, to purchase 50% of the total enlarged issued share capital of Noi Bai Express and Trading Joint Stock Company (Netco) for 76.7 billion dong (RM13.85 million). Netco is a company involved in the provision of courier and logistics services in Vietnam. This represents another corporate exercise undertaken by GDEX to expand its regional footprint in Asean after (the acquisition of) PT Satria Antara Prima Tbk (PT SAP Express) in Indonesia.
Post-acquisition, GDEX will still remain in a net cash position of above RM200 million. Therefore, we view this exercise as a strategic way to utilise its cash pile. Meanwhile, we gathered from the management that Netco is currently making profit albeit at an immaterial level to GDEX's earnings and may go through a gestation period before delivering meaningful earnings. In terms of modus operandi, we opine that GDEX will implement the same method it applied to the 44.5%-owned PT SAP Express in Indonesia which is by providing business advisory as well as knowledge transfer with Netco. Recall in the first half of 2019 (1H19), PT SAP Express recorded a profit after tax of RM3.9 million compared to a loss after tax of RM600,000 in 1H18, indicating that GDEX's interest and collaboration with PT SAP Express is bearing fruit.
We are making no adjustments to our earnings forecasts for fiscal year 2020 and 2021 as we opine that Necto will have to undergo a gestation period post-acquisition before delivering meaningful earnings contribution to GDEX.
We value the company using a two-stage discounted cash flow method which assumes a weighted average cost of capital of 12% to reflect the risk from the ongoing intense competition driven by the growth in the Southeast Asian e-commerce industry which is expected to be worth US$102 billion (RM427.38 billion) by 2025.
GDEX's healthy balance sheet has supported the group's various expansion plans. This includes acquisition of a 44.5% stake in PT SAP Express, and efforts to secure a stake in a Vietnamese company before the end of 2019. Nonetheless, we view that the earnings accretion from ventures especially in Vietnam has yet to be meaningful as it will undergo a gestation period. Meanwhile, valuation remains stretched at a 12-month trailing price-to-earnings ratio of 48.3 compared to the average industry of approximately between 15 to 20 times. In the long term, rerating catalysts for GDEX would be: i) slowdown in growth for last mile delivery start-up companies; and ii) stronger consumer-to-consumer business demand. — MIDF Research, Oct 16