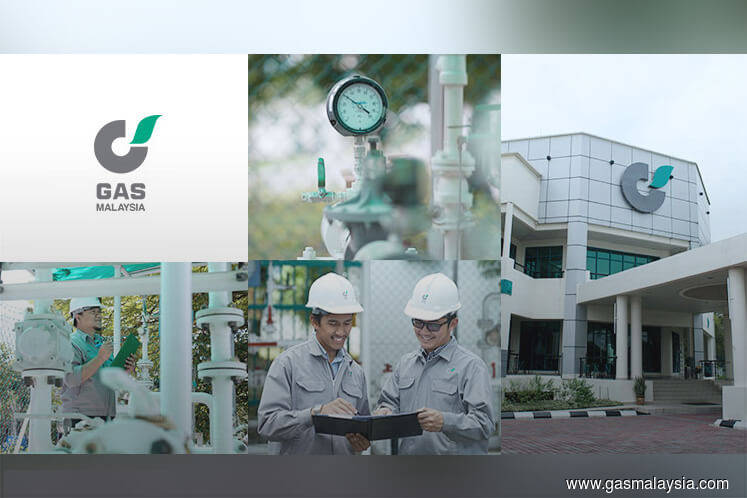 KUALA LUMPUR (June 13): Gas Malaysia Bhd announced today the revision of natural gas base tariff for the non-power sector in Peninsular Malaysia to RM31.92/MMBtu from RM30.90/MMBtu from July 1 to Dec 31, 2018. Gas Malaysia said the government has approved the natural gas tariff hike.
In a Bursa Malaysia filing today, Gas Malaysia said the government had given its approval, via a letter dated June 12, 2018 from the Energy Commission, for Gas Malaysia to effect the revision of the natural gas tariff. The Energy Commission is also known as Suruhanjaya Tenaga.
Gas Malaysia said: "The government has prescribed the incentive based regulation framework which sets the base tariff for a regulatory period of three years from January 2017 and allows changes in the gas costs to be passed through via the gas cost pass through (GCPT) mechanism every six months."
"The average natural gas base tariff is set at RM31.92/MMBtu for the period beginning July to December 2018 in line with Gas Malaysia's announcement on Dec 28, 2016. In addition, under the GCPT mechanism, a surcharge of RM0.77/MMBtu will apply to all tariff categories due to the higher actual gas costs against the reference gas costs in the base tariff in this period. This translates to an average effective tariff of RM32.69/MMBtu," Gas Malaysia said.
The company said while the tariff revision has no material impact on its business operations, it is expected to contribute positively towards the financial position of the company for financial year ending Dec 31, 2018.
At 12:30pm today, shares of Gas Malaysia settled at RM2.83 for a market capitalisation of RM3.63 billion. The company's latest reported net assets per share stood at 78.36 sen.