This article first appeared in The Edge Malaysia Weekly, on February 18, 2019 - February 24, 2019.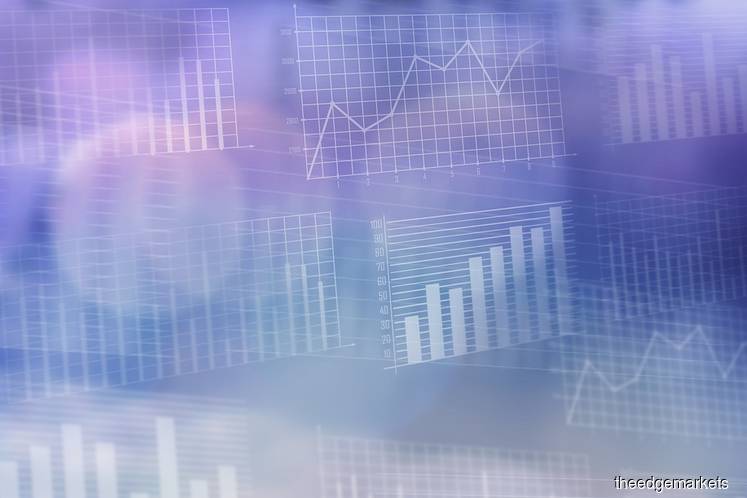 NOW that its members have been named, the new Economic Action Council (EAC) has its work cut out for it as the economy is facing many new challenges. The focus will also be on what each member can bring to the table.
Comprising cabinet ministers, economists, corporate leaders and activists, the 16-member council, chaired by Prime Minister Tun Dr Mahathir Mohamad, has been tasked with stimulating economic growth, ensuring fair distribution of wealth and improving the well-being of the people.
That would make its role slightly different from that of the National Economic Action Council (NEAC), formed in January 1998, which formulated the comprehensive National Economic Recovery Plan to expedite economic recovery after the Asian financial crisis (AFC).
Twenty-one years later, the Malaysian economy has significantly improved, but it faces new obstacles.
"The economic conditions back in 1998 and now are different. We were in an economic crisis then, which we are not in now, but it is a more of a crisis of confidence in the new government, so this is an opportunity for the council of experts to put together a blueprint that clearly articulates the new government's economic management policies and directions," Sunway University Business School economics professor Dr Yeah Kim Leng tells The Edge.
"One of the key thrusts would be a more inclusive development strategy, meaning one that focuses on the needs of each [income group], for example, the affordable housing needs of the bottom 40% income group (B40) and rising healthcare, education and lifestyle costs for the middle 40% income group (M40)," he adds.
The Malaysian economy grew by 4.7% in 2018, from 5.9% in 2017. Given that private sector demand is expected to remain the main driver of growth this year amid continuing fiscal rationalisation, invigorating the private sector should be a given for the EAC.
"Their ultimate goal should be to sustain economic growth by reviving the positive sentiment among consumers and businesses. Ways to drive [workforce] productivity and promoting quality investments in the country would need to be looked at, as well as initiatives to move up the value chain in the manufacturing sector. For exports, steps should be taken to promote Malaysia's products in new markets," says AffinHwang Investment Bank chief economist Alan Tan.
"Safeguarding Malaysia's sovereign rating by ensuring the fiscal consolidation path is on track is also key. But in the medium term, the focus of the EAC should be on improving household income and employment in the country," he adds.
Bank Negara Malaysia governor Datuk Seri Nor Shamsiah Mohd Yunus said the EAC could look at more downstream industries in order to invigorate private investments in the country.
At a press conference to announce the n 4Q2018 and full-year 2018 GDP numbers last Thursday, she said, "A recalibration of our investment promotion framework to respond to changes in the global economy is needed, given the megatrends in the global economy, from trade protectionism to reshoring. We need to look at how Malaysia [should] position itself to then improve its competitive edge.
"In the short term, there are fixes we can look at to support growth, with tourism being one. We can look at how can we increase the number of tourists and their dollar spend, and also how we can maximise the sharing economy to improve income [levels]."
Nor Shamsiah was asked why Bank Negara was not represented in the EAC, given that the then central bank governor was part of NEAC.
She replied that there were already avenues used by the central bank to engage the government.
"Bank Negara has been engaging with the government through many platforms, and the EAC, as what the prime minister has said, is a platform to gather a more structured input from the corporate sector and from businesses to help the government on long- term economic policies," she said.
Economic Affairs Minister Datuk Seri Mohamed Azmin Ali, Finance Minister Lim Guan Eng, International Trade and Industry Minister Datuk Ignatius Darell Leiking, Works Minister Baru Bian and the prime minister's economic adviser Dr Muhammed Abdul Khalid are members of the council.
It also includes former international trade and industry minister Tan Sri Rafidah Aziz, Permodalan Nasional Bhd chairman Tan Sri Dr Zeti Akhtar Aziz and Council of Eminent Persons (CEP) member Professor Dr Jomo Kwame Sundaram.
Public Bank Bhd managing director Tan Sri Tay Ah Lek, Majlis Amanah Rakyat chairman Dr Hasnita Hashim and Bursa Malaysia chairman Datuk Shireen Ann Zaharah Muhiudeen are some of the corporate leaders who are part of the council.
Others are Asean Business Advisory council Malaysia chairman Tan Sri Dr Mohd Munir Abdul Majid, Federation of Malaysian Consumers Associations (Fomca) CEO Datuk Dr Paul Selvaraj, lawyer Bah Tony @ Amani William Hunt Abdullah and Masa Depan Malaysia (Masa) Institute board of trustees member Nizam Mahshar.
Notably absent is CEP chairman Tun Daim Zainuddin, who was instrumental in the NEAC. Daim, who was a former finance minister and minister of special functions in 1998, chaired the working group of the NEAC, which comprised the late Tan Sri Thong Yaw Hong, the then chairman of Public Bank; Tan Sri Wan Azmi Wan Hamzah, then chairman of Land and General Bhd; the late Datuk Dr Zainal Aznam Yusof, then deputy director-general of the Institute of Strategic and International Studies; and the late Prof Datuk Dr Mahani Zainal Abidin, an economics professor at University Malaya.
Save by subscribing to us for your print and/or digital copy.
P/S: The Edge is also available on Apple's AppStore and Androids' Google Play.