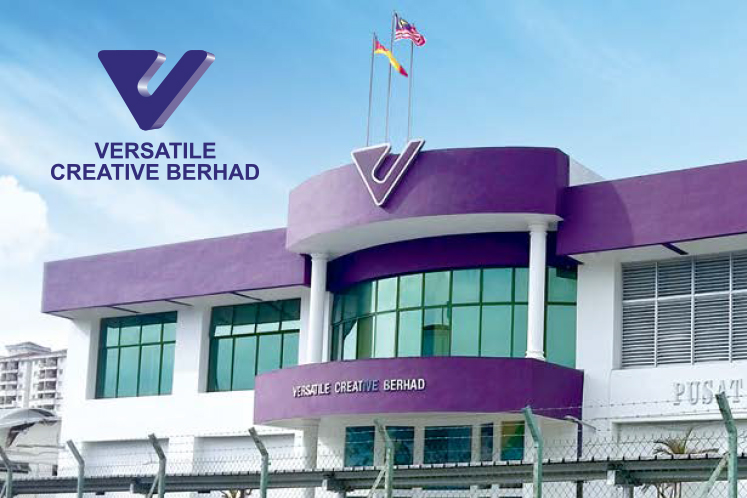 KUALA LUMPUR (Aug 14): Versatile Creative Bhd, which has suspended its managing director and chief financial officer to facilitate a probe into unauthorised payments, could see the entry of seven new board members soon.
The plastic packaging manufacturer said the seven names were proposed by its largest shareholder, NSK Trading Sdn Bhd.
They include Khat Chee How and Lim Siew Yeng who have been nominated as executive directors, Versatile Creative said in a stock exchange filing today.
Former Attorney-General Tan Sri  Abdul Gani Patail is among five people nominated for independent non-executive director positions.
The others are former politician Datuk Seri Mohd Shariff Omar, former Nexgram Bhd chairman Datuk Seri Wira Ayub Yaakob, former KPMG managing director of advisory Datuk Hew Lee Lam Sang and Chang Chen Seng.
NSK Trading also proposed that Tan Tong Lang be appointed as the joint company secretary of Versatile Creative.
All the proposals are subject to the approval of shareholders at an extraordinary general meeting to be held on Aug 30.
The group currently has a four-member board including executive chairman Datuk Lee Kwee Hiang after the resignation of executive director Andy Yap Jee Wye "due to personal reasons". Its other three directors are non-executive.
To recap, NSK Trading first emerged in Versatile Creative on June 29 after acquiring a substantial 13.54% stake via direct market transactions. The trading group has since increased its stake to 22.17% as at July 5.
Yesterday, Versatile Creative's board served its suspended group MD Datuk Wong Kong Choong @ Leong Kong Choong and group CFO Tan Quok Eow with show-cause letters due to irregularities in payments amounting to RM2.3 million, which had been approved by the duo.
Wong and Tan were given seven days to provide a written reply to the allegations. A forensic audit report by Crowe Malaysia had earlier found that both parties could not account for the irregularities and failed to provide evidence as to whom the money was paid to.
Shares of Versatile Creative have been suspended since last Wednesday as the group had failed to submit its 2018 annual report in time.