This article first appeared in The Edge Financial Daily, on August 18, 2017.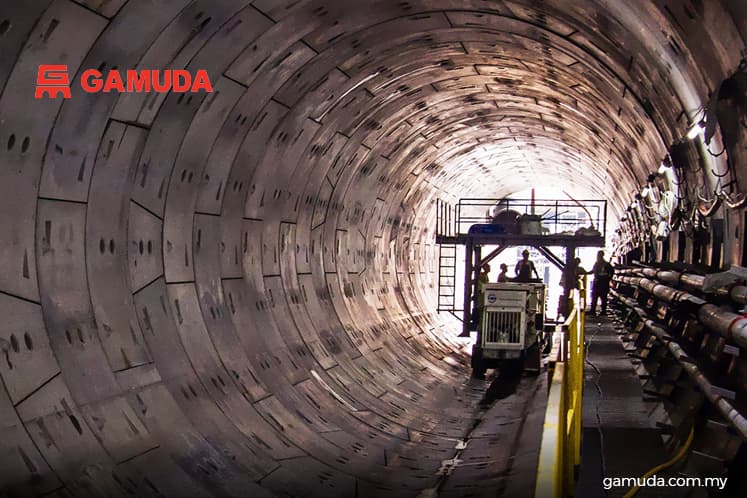 SEPANG: Gamuda Bhd will see its annual manufacturing capacity of industrialised building system (IBS) components more than double to 8,000 units, with the completion of its second facility in Banting by end-2018.
Datuk Ubull Din Om, managing director of the group's wholly-owned unit Gamuda Engineering Sdn Bhd, said construction work is ongoing at the upcoming RM350 million manufacturing facility, which will provide the group additional capacity of 5,000 apartment units per year.
The new facility will have more product lines covering a wider range of IBS components including double walls, prestressed slabs and prefabricated bathrooms. The new products will allow Gamuda to construct higher buildings that exceed 30 storeys using the IBS method.
"With the second factory coming online [by the] end of next year, we will be able to produce a total of 8,000 of 1,000-sq ft units per year.
"The current facility manufactures solid walls which are heavy and unsuitable for taller buildings. The new facility will be able to produce double walls, which are lighter and more suitable for taller buildings," said Ubull.
Ubull spoke to the media yesterday at an event held in conjunction with a visit to the existing Gamuda IBS facility in Sepang by Works Minister Datuk Seri Fadillah Yusof. He explained that the facility is already operating at its maximum capacity of 3,000 units per year, for the group's Jade Hills development in Kajang. "At the moment, we are operating at maximum capacity, supplying components for our internal projects. But we are also eager to supply to others as well," he said.
He revealed that the group is tendering for several housing projects, including those under the Selangor State Development Corp and the 1Malaysia People's Housing Programme. Fadillah praised Gamuda's efforts in pushing the adoption of IBS in the Malaysian construction sector, in view of the government's intention to make IBS mandatory by 2020. He said it has been "an uphill task" to encourage the implementation of IBS, adding that only 15% of the private sector have adopted IBS, while 69% of government projects have adopted IBS. "I believe we can all do much more, and for that I applaud Gamuda for taking this initiative to kick-start the private sector's participation in leading the adoption of IBS in construction," the minister said in his speech.
Meanwhile, Construction Industry Development Board chief executive Datuk Ahmad Asri Abdul Hamid said most of the other IBS manufacturers are only operating at half their capacity amid low demand for IBS components. "Based on our studies, the factories in Malaysia are currently operating at 50% to 60% capacity as demand is still low. If they produce 100% of their capacity, they would not be able to sell everything.
"But when IBS is made mandatory, demand will rise and factories will ramp up their capacity. I am confident that there will be more IBS manufacturers coming up when demand picks up," he said.