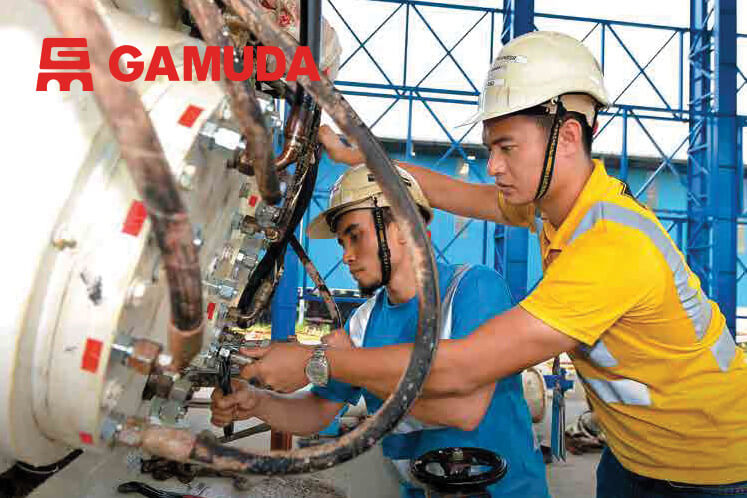 KUALA LUMPUR (Oct 29): A jointly-owned unit of Gamuda Bhd and MMC Corp Bhd has been served an arbitration notice relating to the 329km Electrified Double Track Project (EDTP) between Ipoh and Padang Besar.
In separate filings today, Gamuda and MMC said that MMC-Gamuda Joint Venture Sdn Bhd (MGJV) was served the arbitration notice on Oct 25 by Emrail, formerly known as Time Salam Sdn Bhd.
Both said the arbitration notice is premised on Emrail's alleged dispute and differences arising out of the conditions of contract dated Dec 23, 2010 for the construction, completion, testing, commissioning and maintenance of track works for the Ipoh-Padang Besar EDTP.
"We are currently seeking advice from MGJV's solicitor, and where appropriate will take the necessary actions in relation to the notice," Gamuda and MMC Corp separately said.
Both groups added they will make a further announcement if there are any material developments in respect of the foregoing.
Spanning 329km, the project links Ipoh in Perak to the northern end of the country at Padang Besar in Perlis was completed at end-2014 after some delays.
The Ipoh-Padang Besar EDTP contract worth RM12.48 billion was awarded to the MGJV in Dec 2007. The contract was inked in July 2008.
The works involved laying two new 329km-long parallel tracks to replace the single track, including new stations, bridges, electrification of tracks and signalling systems.
Emrail is a full-fledged railway engineering company involved in telecommunications and infrastructure development projects. It is known for its expertise in laying railway tracks.
Both Gamuda and MMC share prices declined today. Gamuda fell 4.86% or 12 sen to RM2.35 with 35.15 million shares traded. MMC Corp shed 5.17%, or six sen to RM1.10 with 1.35 million shares done.