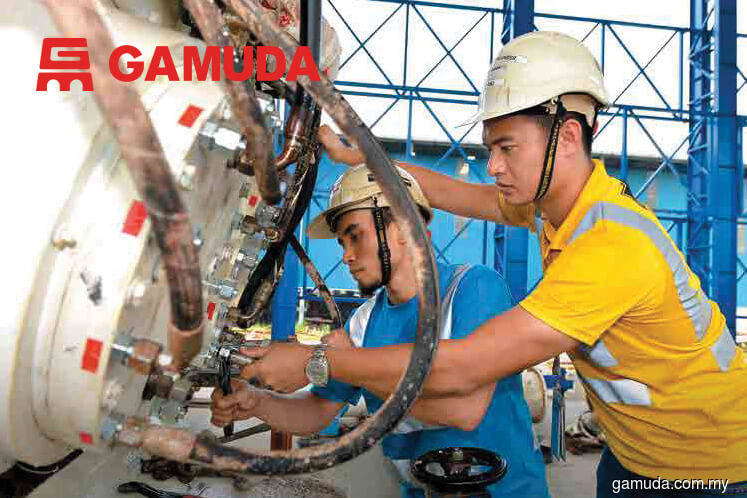 KUALA LUMPUR (Aug 9): Shares of Gamuda Bhd fell as much as 13 sen in early trade today, after a minister was reported as saying the group will be "out of the picture", should the Selangor state government's proposed takeover of Syarikat Pengeluar Air Sungai Selangor Sdn Bhd (SPLASH) go through.
Gamuda owns 40% in SPLASH. It is also currently serving as the operation and maintenance (O&M) contractor for the SSP3 Water Treatment Plant, which is managed by SPLASH.
Minister of Water, Land and Natural Resources Dr Xavier Jayakumar told reporters outside the Dewan Rakyat today that "Gamuda will be out of the picture" and "the whole purpose of the deal" is to de-privatise the management of the water assets.
Later today, Xavier clarified that the RM2.55 billion takeover offer for SPLASH is inclusive of the O&M contract for the SSP3 Water Treatment Plant.
"There is no separate O&M deal, all inclusive. So, now if Pengurusan Air Selangor Sdn Bhd (Air Selangor) wants to subcontract the O&M works to anybody, it is the management of Air Selangor who will do it," he said.
"The assets are transferred to us and we will lease it to Air Selangor, and Air Selangor will takeover the whole management including O&M," he explained. 
Xavier was commenting on an announcement by Selangor Menteri Besar Amirudin Shari last Friday (Aug 3) that state-owned Air Selangor offered to buy out SPLASH at RM2.55 billion or at 0.72 times its book value.
It was reported that Gamuda was keen to accept the offer by Air Selangor, concurrent with its continuation as the O&M contractor at SSP3, pending renegotiation of the contract terms with the Selangor government.
At 3.53pm, Gamuda shares were trading 11 sen or 2.86% lower at RM3.74, with 3.12 million shares done, giving it a market capitalisation of RM9.18 billion.