This article first appeared in The Edge Financial Daily, on December 8, 2017.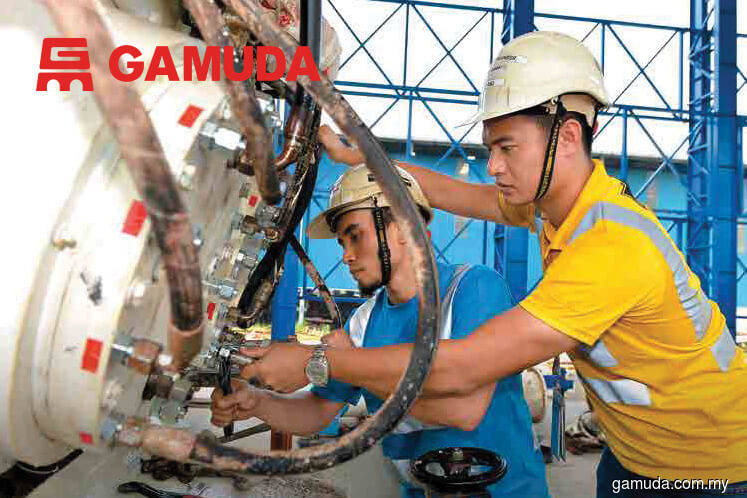 SHAH ALAM: Local contractors may face cost pressures from a tightening supply chain in the years to come as mega infrastructure projects begin rolling out, according to Gamuda Bhd group managing director Datuk Lin Yun Ling.
"When we speak to fellow contractors, many are concerned about the supply chain being overstretched," Lin told reporters at a press conference yesterday.
Although Lin said the rise construction costs in the last few years has largely been "benign", he warned against complacency in the coming two to three years, as he foresees that small and medium enterprises would get busier, resulting in prices going up "to a certain extent" for construction players.
"It is something we will have to be careful about in the coming years," he added.
Speaking at the conclusion of the group's 41st annual general meeting, Lin said Gamuda targets to replenish its construction order book by between RM6 billion and RM8 billion for financial year ending July 31, 2018 (FY18).
At present, the group's order book is at RM8 billion and will keep it busy for the next three years, he said.
Meanwhile, its property arm has a sales target of RM3.5 billion for FY18, half of which is expected to come from overseas projects.
The group recorded property sales of RM2.4 billion in FY17, 56% of which was contributed by overseas properties in Vietnam, Australia, and Singapore.
Though Gamuda has been touted as one of the biggest potential beneficiaries of the East Coast Rail Link (ECRL) project, Lin observed that "foreign funding usually comes with foreign participation".
"In an ironic sense, foreign participation can actually help ease the pressure on the [local] supply chain. But [these projects] will miss out on the benefits of localisation," he said, adding that the government will have to weigh these factors in making any decision.
Meanwhile, on whether Gamuda would be bidding for the Mass Rapid Transit 3 (MRT3) project, Lin said the group would submit its bids "as the opportunity arises".
"We are still fully focused on the underground works for MRT2," he said, noting that dedicated ground mapping works had just been completed and four of the 12 tunnel boring machines (TBMs) will face "very challenging mixed soil conditions".
Nevertheless, Lin said Gamuda's tunnel crew will work hard to meet deadlines within the next 24 months and are "fully braced" for the challenge.
Gamuda, in a joint venture with MMC Corp Bhd, was appointed the project delivery partner (PDP) for the first two Klang Valley MRT lines. However, MRT Corp is now seeking a turnkey contractor for the third MRT project instead of using the PDP model.
Maybank Investment Bank Research noted in a Nov 7 report that MRT Corp's requirement that the turnkey contractor provide 30-year financing at an estimated RM40 billion cost would be prohibitive for local contractors, and that Gamuda was unlikely to bid for the role of main contractor.
As for Gamuda's bid to be the PDP for the Kuala Lumpur-Singapore high-speed rail (KL-Singapore HSR) project via a 50:50 joint venture with Malaysian Resources Corp Bhd (MRCB), Lin said it was "good to be partnering with a government-linked company".
He pointed out that the Employees Provident Fund is likely to be the biggest beneficiary if the joint venture succeeds in getting the job, as it is the biggest shareholder of both Gamuda (with an 12.04% stake) and MRCB (with a 34.911% stake).
Lin also said Gamuda will put further large investments in capital expenditure "on hold" for the time being, as it has already invested heavily in its industrial building systems (IBS) factories and TBMs.
The group allocated about RM248 million for its second IBS factory and about RM161 million for its remaining four TBMs this year.
Gamuda shares slipped 5 sen or 1.06% yesterday to settle at RM4.65, with a market capitalisation of RM11.42 billion.