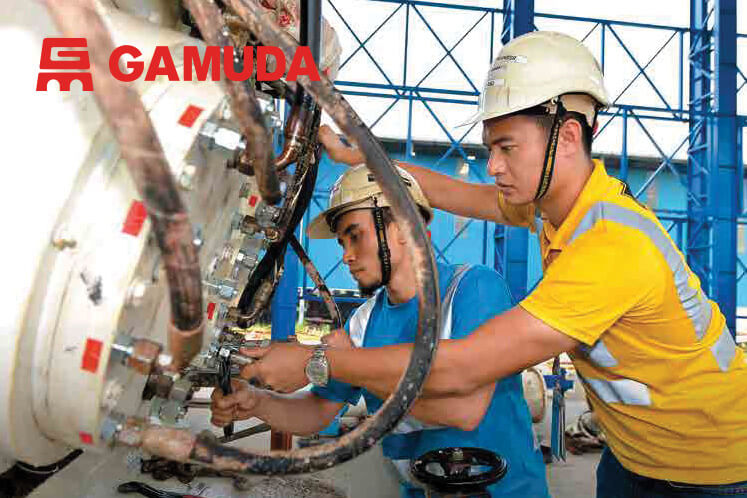 KUALA LUMPUR (Sept 28): After having emerged as the highest bidder at S$318.89 million (RM963 million) a week ago, Gamuda Bhd today confirmed its purchase of the land parcel in Singapore's Anchorvale Crescent site.
In a filing with Bursa Malaysia today, Gamuda said the Housing Development Board of Singapore had accepted the tender by its wholly-owned subsidiary Gamuda (Singapore) Pte Ltd jointly with Evia Real Estate Pte Ltd.
While the tender was initially submitted jointly by Gamuda Singapore and Evia, Gamuda said the land parcel, measuring 5.14 ha, will now be acquired through a joint venture company (JV Co) to be incorporated in due course. The equity holding in the JV Co will be Gamuda Singapore (50%), Ho Lee Group Pte Ltd (30%) and Evia (20%).
The payment for the land will be satisfied by JV Co in cash and bank borrowings.
"The land parcel that has been earmarked for executive condominium development enables Gamuda to maintain its international profile in Singapore," said Gamuda, adding that it also enhances Gamuda as a group in sourcing for new business opportunities to gain in-depth market and supply-chain understanding.
"This development represents a lower-risk option to achieve the above strategies as there are high pent-up demand with capped construction costs," said Gamuda,
"The acquisition is expected to contribute positively to the future earnings and thereby improve shareholders' value over the medium to long-term," Gamuda added.
Noting that Anchorvale Crescent is located in Sengkang, Gamuda said from previous executive condominium's sales it shows that Sengkang is a hotspot for the executive condominium market, adding that the site is strategically located next to Cheng Lim LRT that is just a station away from Sengkang Interchange Station and is also close to shopping, dining, entertainment and leisure, schools and healthcare.
Barring unforeseen circumstances, the acquisition is expected to be completed by JV Co by the fourth quarter of 2018.
Shares of Gamuda closed 14 sen or 4.35% higher at RM3.36 today, with 7.07 million shares done, for a market capitalisation of RM8.29 billion. The counter has declined about 34.48% from the year-ago level of RM5.13.