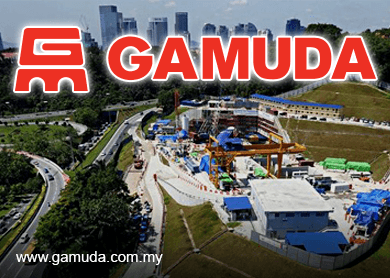 KUALA LUMPUR (Dec 4): Gamuda Bhd hopes to divest Syarikat Pengeluar Air Selangor Holdings Bhd (Splash) to the Selangor state government at least at book value of RM2.8 billion.
Gamuda group managing director Datuk Lin Yun Ling said the expectation was based on the outcome of six other state water consolidation exercises, which were successfully concluded at book value.
"Very few people would expect it to be different for Selangor," he told reporters today at Gamuda's AGM and EGM.
He said the firm has had discussions with the state government previously, but no clear decision has been made yet.
Still, Lin intends to resolve the matter amicably over negotiations, which would also involved the Federal government as water-related issues have to be agreed upon by both levels of government.
"We would like to see that any resolution of Splash would be done in a market friendly way," he said.
"We will not want to be too rigid or be in a position to demand," he added.
Lin expressed Gamuda's desire to "move on" as the Selangor water asset restructuring issue had been ongoing for five years already.
Splash is the remaining firm that has yet to seal a deal with the Federal and Selangor state governments.
Under the water deal, Selangor is to pay RM7.65 billion to Splash, Puncak Niaga Sdn Bhd, Syarikat Bekalan Air Selangor Sdn Bhd (Syabas) and Konsortium Abass Sdn Bhd via its investment vehicle Kumpulan Darul Ehsan Bhd.
At the midday break, Gamuda fell 5 sen or 1% to RM4.95 on trades of some 3 million shares.