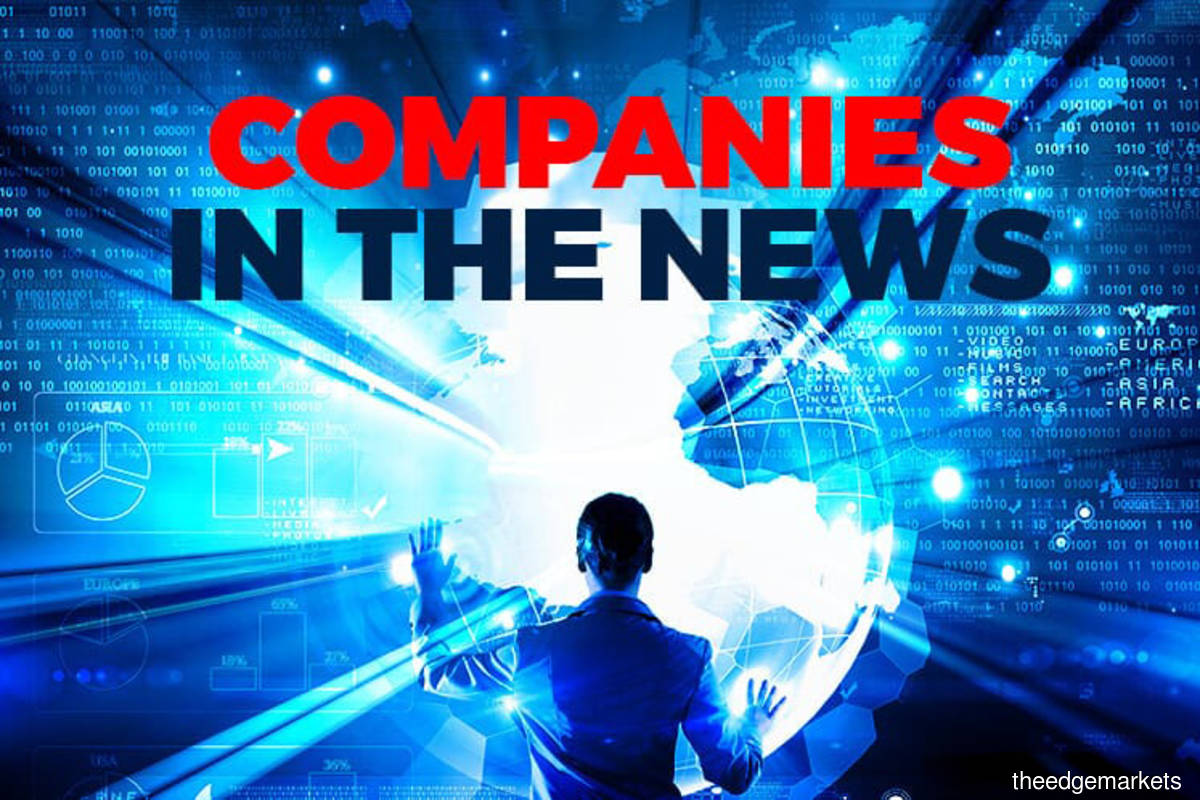 KUALA LUMPUR (Oct 2): Based on corporate announcements and news flow today, stocks that may be in focus on Monday (Oct 5) include: Gagasan Nadi Cergas Bhd, Malakoff Corp Bhd, DutaLand Bhd, Sunsuria Bhd, Sime Darby Plantation Bhd, Icon Offshore Bhd and Pelangi Publishing Group Bhd.   
Gagasan Nadi Cergas Bhd has bagged another project in Serendah, Selangor with a gross development value (GDV) of up to RM374.9 million. It signed a development rights agreement with Menteri Besar Inc (MBI) Selangor subsidiary Permodalan Negeri Selangor (PNSB). The nine-year project on 85.8 acres of land includes terrace houses, semi-detached homes, terrace shop offices and townhouses under the Rumah SelangorKu programme. PNSB will be entitled to receive 15.5% of GDV or a minimum guaranteed development rights value of RM58.1 million over a nine-year development period.  
Malakoff Corp Bhd CEO Datuk Ahmad Fuaad Mohd Kenali will resign from his post effectively Oct 31 to pursue other career opportunities. The 50-year-old joined the group in October 2017. Ahmad Fuaad is the third CEO of the independent power producer in the past five years. His immediate predecessor was Habib Husnin, who took over the helm in July 2017. Prior to Habib, DRB-Hicom Bhd's current managing director, Datuk Seri Syed Faisal Albar, was the CEO from July 2014 until end-2015. 
DutaLand Bhd's wholly-owned subsidiary Sea Resorts Development Sdn Bhd has obtained a money lending license from the Ministry of Housing and Local Government. The license will be valid for two years and is renewable upon expiry.  
Sunsuria Bhd has signed two agreements to develop high-rise residential and commercial projects in Kuala Lumpur for an estimated GDV of RM3.53 billion. It signed a conditional share subscription and shareholders agreement with Bangsar Hill Park Development Sdn Bhd (BHP Development), Suez Capital Sdn Bhd and Dasar Temasek Sdn Bhd, to acquire a 51% stake in property developer BHP Development for RM8.44 million. Sunsuria will develop a 9.92 acre parcel of residential land along Lorong Maarof in Bangsar, with an estimated GDV of RM3.01 billion.  
It also ended into a deal to acquire an investment holding company, Bumilex Construction Sdn Bhd, for RM2. Bumilex, via its 51% subsidiary Montflex Sdn Bhd, owns the development rights for two plots of land along Lorong Tuanku Abdul Rahman in Kuala Lumpur.  
Sime Darby Plantation Bhd expressed concerns over a possible ban of its products by the US Customs and Border Protection (CBP), given the US is seen as a growing market. Annual exports stand at RM20.8 million. SDP was responding to media reports identifying the palm oil giant as the next subject of a Withhold Release Order by the CBP, after products of FGV Holdings Bhd were prohibited from entering the US, following investigations into alleged use of forced labour. 
 
Icon Offshore Bhd is buying the Perisai Pacific 1010 jack-up rig from Perisai Petroleum Technology Sdn Bhd (PPTB) for RM177 million. The deal includes the purchase of a 51% stake in PPTB unit Perisai Offshore Sdn Bhd for RM1.06 million and intellectual property from Person Drilling Sdn Bhd for RM2.07 million. The proposed acquisitions will be funded from the proceeds of the group's rights issue with warrants and from new borrowings.
Pelangi Publishing Group Bhd's executive chairman and managing director Datuk Sum Kown Cheek, wife Datin Lai See Chiung, Sum's brother Datuk Sam Yuen and spouse are seeking to take the group private via a selective capital reduction and repayment exercise. Entitled investors will get a capital payment of RM25.03 million or 36.5 sen. Sum and his family, who control a 38.86% stake in the group, do not intend to maintain Pelangi's listing once the exercise is done, and have waived any entitlements from the exercise.