This article first appeared in The Edge Financial Daily, on October 7, 2019.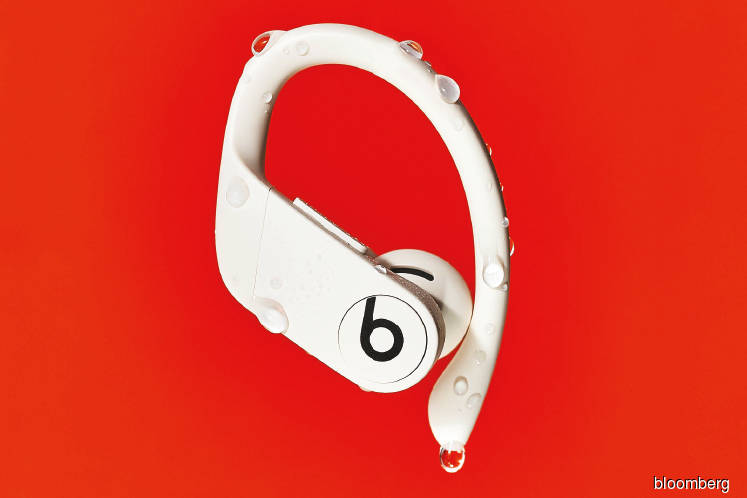 FINDING comfortable, high-quality headphones for an active lifestyle has long required some sort of compromise, whether in design, function, or battery life. The US$250 (RM1,048) Powerbeats Pro took a step in the right direction. Apple Inc acquired Beats by Dr Dre in 2014, and these have similarities to its own AirPods, including speech accelerometers to filter external noise and motion detection that recognises when the buds are in your ear so they start playing right away. At just 20 grammes (0.7oz), they are lightweight enough to wear for hours — whether you are taking business calls or training for a marathon — without causing the ear soreness that can come with long listening sessions.
The competition
• The Klipsch T5 True Wireless set (US$200), released in June, is a throwback to 70s-era style but offers cutting-edge sound. Its black buds, emblazoned with a copper-toned signature logo, can play eight hours on a charge, and they are water and sweat-resistant.
• Jaybird's US$180 Vista earbuds stay snug — they lock into your ear — but if the fit is off, the fan-blade shape of the ear gels can be annoying. Battery life is not bad, at six hours, but the pocket-size rechargeable case offers 16 hours total. On the plus side, they weigh a mere 0.2oz.
• With the new iOS 13, two sets of Apple's AirPods (US$160 with charging case; US$200 with a wireless charging case) will be able to connect to a single phone. Battery life runs to about five hours, or 24 hours with the quick-charging, 1.34oz case.
The case
Powerbeats (US$250) have found the sweet spot between fit and comfort — the bud does not jam into your ear like others do — and a loop stretching over the top of the ear really keeps them in place. (This can be a problem if you wear non-wire-rimmed glasses.) Minor adjustments allow you to block out all noise or let some in if you are biking or running. The nine-hour play time is adequate for most endeavours, but you can get an additional 90 minutes of power if you plop them into the charging case for just five minutes. On the downside, they have a wingspan of 2.2 inches, which means the lithium-ion case is a chunky three-inch square box — not small enough to slip in a pocket. They are available in black, ivory, navy, and green. — Bloomberg