This article first appeared in The Edge Financial Daily, on June 14, 2019.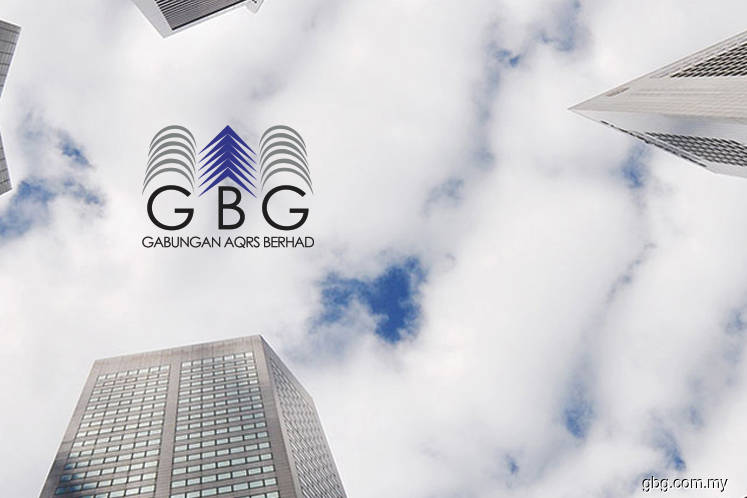 KUALA LUMPUR: Gabungan AQRS Bhd is confident that it is on a much stronger footing now to face the headwinds that may affect the property sector for the next five years.
After a massive restructuring programme that started in 2016, Gabungan AQRS has managed to tackle its mounting debts and dwindling construction order book.
Chief executive officer Datuk Azizan Jaafar said after taking over as head of the group in 2016, Gabungan AQRS has managed to reduce its cash debts to RM77.1 million in 2018, from RM235.5 million in 2016.
The group's net debt to outstanding order book stood at 3% in 2018, compared to 14% in 2016.
"As part of the transformation programme, we made it clear that we need to significantly reduce the borrowing, only then we can start to launch our property division," he told The Edge Financial Daily after the group's annual general meeting yesterday. Azizan said the transformation programme has been completed and the company is now ready to embark on the next phase of the company's group-wide plan for financial year 2019 onwards.
In April 2019, Gabungan AQRS revived its property development arm with the relaunch of The Peak in Johor Bahru City Centre and the commencement of sales for E'Island Lake Haven in Puchong. These projects have a combined gross development value of RM941 million.
Azizan said The Peak would be a cash cow for the group given its unencumbered position
"We are looking to generate about RM600 million over the next five years from April 2019," he said.
"A lot of other developers are operating at high gearing. They need to sell the properties to service their debts. So when they face headwinds, they will collapse. But we are different (given the low gearing level), I don't have to worry whether the market is good or not," he added.
When asked if the dim outlook of the property sector will bother the company's plans, Azizan said: "Even if it takes six years to sell, it doesn't matter."
Besides The Peak and E'Island Lake Haven, Gabungan AQRS' coming project is the One Jesselton Waterfront, which is a 29-storey mixed-use integrated development in Kota Kinabalu on 6.28 acres (2.54 hectares), comprising a premier lifestyle mall, hotel, corporate offices and retail units, and serviced residences. This project has an estimated GDV of RM1.8 billion, and the residential component is poised to be launched in the fourth quarter of 2019.
However, Azizan said the company will only be focusing on its existing property development projects and is not actively looking to develop new ones. He stressed that the company is not interested to acquire any land to support its property development ventures.
"At the moment we, the management and the board, are quite clear that we are not going out to buy land. If we do (have new projects), we will do joint venture with the landowners, so that we don't become the capital owner," he said.
As of today, Azizan said Gabungan AQRS does not have any idle land bank.
"We are not a property development company; we are a construction company that only recently ventured into property," he added.