This article first appeared in The Edge Financial Daily, on September 6, 2018.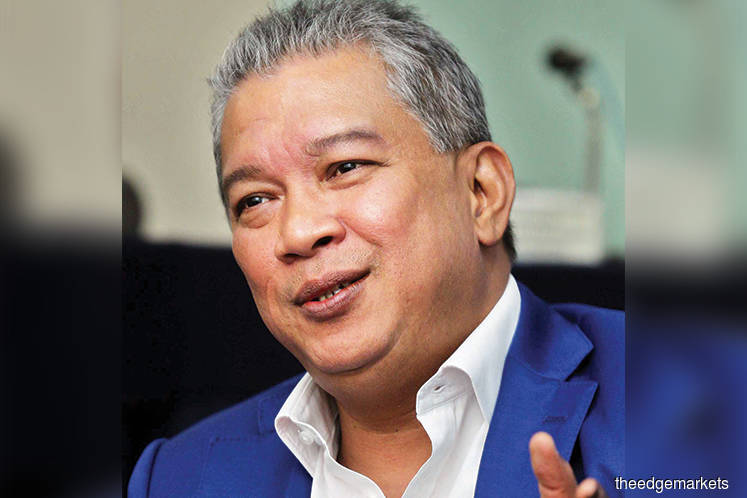 KUALA LUMPUR: Gabungan AQRS Bhd sees earnings picking up from the financial year ending Dec 31, 2019 (FY19), underpinned by better performance across all segments.
"Currently, our [construction] order book stands at RM2.4 billion, providing earnings visibility for the next three years. Thus, the earnings growth from FY19 to FY21 will be driven by our construction, property development and precast component manufacturing businesses," its chief executive officer Datuk Azizan Jaafar told reporters after the group's extraordinary general meeting yesterday.
"If we get any new contract, it is a bonus to us. But we are not desperate. We won't simply bid for a project to increase our order book. A project without margin or with low margin will pose potential risks to the company," he added.
For first six months of FY18 (1HFY18), Gabungan AQRS' net profit jumped 52% year-on-year (y-o-y) to RM35.57 million from RM23.37 million, as revenue improved by 32% to RM314.69 million from RM238.77 million in 1HFY17.
For its property segment, Azizan said the group will start recognising contribution from its affordable apartments — E-Island Residence in Puchong starting next year after launching the project by end of 2018. The project has a gross development value of RM491 million.
On its unsold property units valued at about RM400 million under The Peak, which will be completed in the middle of next year, Azizan said the group targets to relaunch it by stages closer to the completion of the development as the demand for properties in Johor Baru would start to pick up.
"So, when we launch E-Island Residence this year we will start recognising the contribution from the first quarter of 2019 up to 2021. This will further boost our performance.
"We will also get the proceeds from the sales of the unsold units from The Peak, which will bring the cash directly to the company's coffers because there is no borrowing from the bank as we already paid it off in February this year," he shared.
Gabungan AQRS undertakes its precast component manufacturing via 49%-owned associate Sedco Precast Sdn Bhd. The remaining 51% stake in Sedco Precast is owned by Sabah Economic Development Corp.
"If we get more orders for our precast component for the Sabah highway, it will add more value to our business and earnings. We spent only RM3 million on the plant and the return on investment will be very good because we don't have any borrowings on the plant," he said.
The group embarked on a massive restructuring exercise, spearheaded by Azizan, in April 2016.
Among key areas that needed improvements were mounting debt levels, a dwindling construction order book and a high operating cost base against revenue, according to its Annual Report 2017.
"Our gearing is lower at 0.12 times now and our operating cost has also dropped," Azizan said, noting that finance cost was slashed to RM3.5 million in 1HFY18 compared with RM12 million in FY17.
The group's operating cost has been falling yearly from over 20% in 2015 to 15% in 2016 and 12% last year.