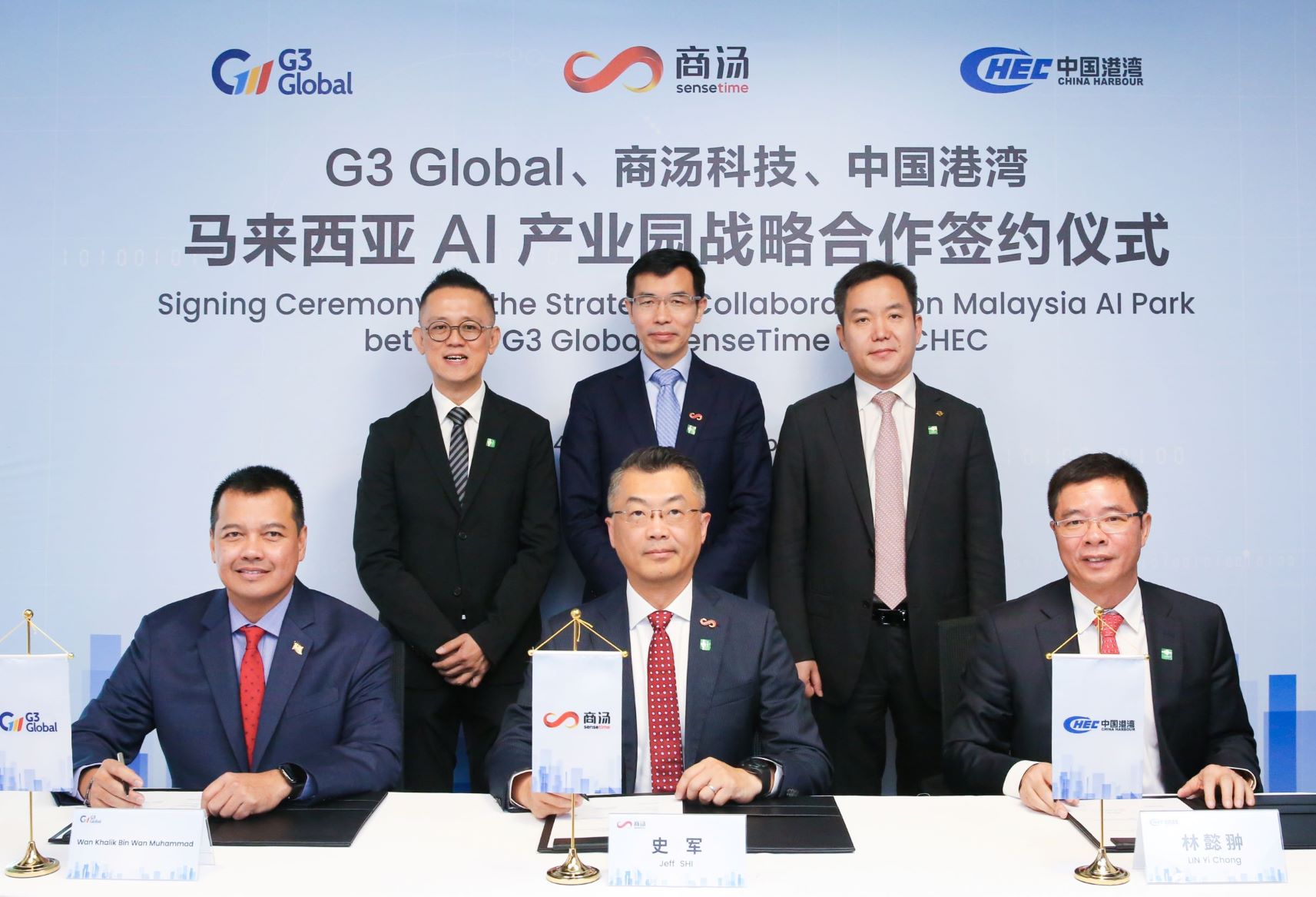 KUALA LUMPUR (April 26): G3 Global Bhd said it is not aware of any corporate development that has not been previously announced that may account for today's sharp gains.
There was however a corporate development which the group had announced, namely the signing of a memorandum of understanding (MoU) with two Chinese companies.
G3 Global was responding to an unusual market activity query by Bursa Malaysia on the group's share price rise since Tuesday (April 23).
On Monday (April 22), the counter closed at 79 sen. Since then, it has been rising and touched a of RM1.65 at 9:32am today.
As at 4.20pm, the stock was trading at RM1.61, up 22 sen from yesterday.
G3, in its filing today, said it had inked the MoU with SenseTime Group Ltd and China Harbour Engineering Company Ltd (CHEC) to set up the first artificial intelligence (AI) park in Malaysia.
The three parties will invest around US$1 billion in the project, G3 said.
Prime Minister Tun Dr Mahathir Mohamad, who is currently visiting China, had gone to SenseTime's office in Beijing, where he gained first-hand experience of the company's latest AI technologies.
In its earlier announcement on April 11, G3 said the park will serve as a platform for the development of AI solutions in areas of computer vision, speech recognition, natural language and humanoid/robot.
It can also become a place for talents to be trained in AI and machine learning.
G3 will primarily be involved in promoting, managing and executing all business development activities for SenseTime's products and technologies within Malaysia.
SenseTime, which recently became the world's most valuable AI start-up with a valuation of more than US$4.5 billion, will provide G3 its industry expertise and knowledge which includes technology and technical support, products and technologies training, as well as periodic updates on new technologies.Meanwhile, CHEC's role in the venture is to provide infrastructure engineering and construction services.