This article first appeared in The Edge Financial Daily, on August 13, 2019.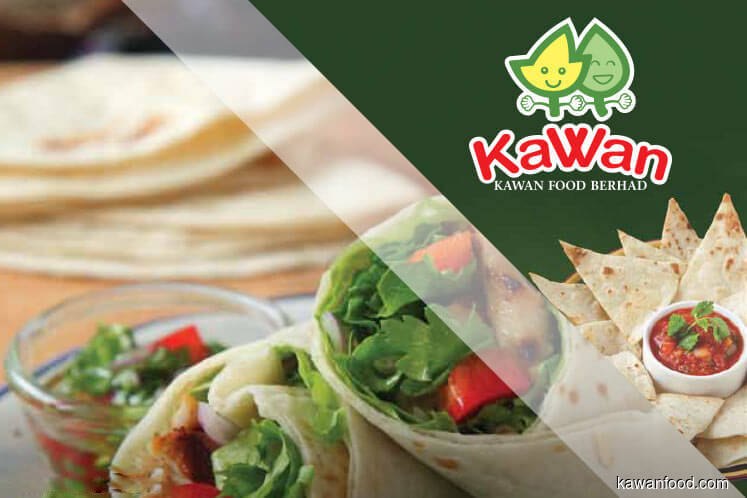 Kawan Food Bhd
(Aug 9, RM1.38)
Maintain add with a lower target price (TP) of RM1.46: We had earlier forecast a 30% revenue growth for Kawan Food Bhd for the financial year ending 2019 (FY19), mainly driven by the launch of new major bread products in the first half of 2019, a strong US dollar against the ringgit, and an organic growth in export markets. During a recent update with the company, we gathered the launch of new products, such as fresh frozen bread chilled at 10°C, is likely delayed until end-2019 — a disappointment for us.
 
Delaying the launch of new breads is likely due to technical and operational issues. We were expecting the launch of the fresh frozen bread to be one of Kawan Food's main revenue growth drivers for FY19. We now forecast a lower 12% to 13% revenue growth for FY19, mainly driven by growth in its export markets.
Due to the delay in Kawan Food's new bread products' launch, we cut our FY19F earnings per share (EPS) by 45.3% as the group's revenue growth would only be organically-driven. However, Kawan Food's bread business remains defensive, as consumers see cost-savings from consuming bread at home rather than dining out with their families.
Kawan Food believes the fresh frozen bread market could be equally large as the existing one over the next few years. With the expected launch of fresh frozen bread (and hopefully other new bread products) by end-2019 and an organic export sales growth, we forecast a 28% revenue growth for the group for FY20. With greater economies of scale, we estimate the group's earnings before interest, taxes, depreciation and amortisation (Ebitda) margin to rise from about 15% for FY19 to 19% to 20% for FY20. At its peak in FY16, the group's Ebitda margin was 25.4%. As such, we forecast a 123% EPS growth for Kawan Food for FY20.
We lowered our FY19 to FY21 EPS by 17.9% to 45.3% to reflect a weaker revenue growth outlook in view of slower domestic and export revenue growth due to uncertain global economic conditions. Our TP from RM1.99 to RM1.46 is still based on a 30% discount to our 25 times price-earnings target for the food and beverage sector; the discount is to reflect its small market cap. Key potential rerating catalysts include exports of new products. Downside risks include further delays in the launch of its new bread products and weak US sales. — CGSCIMB Research, Aug 8