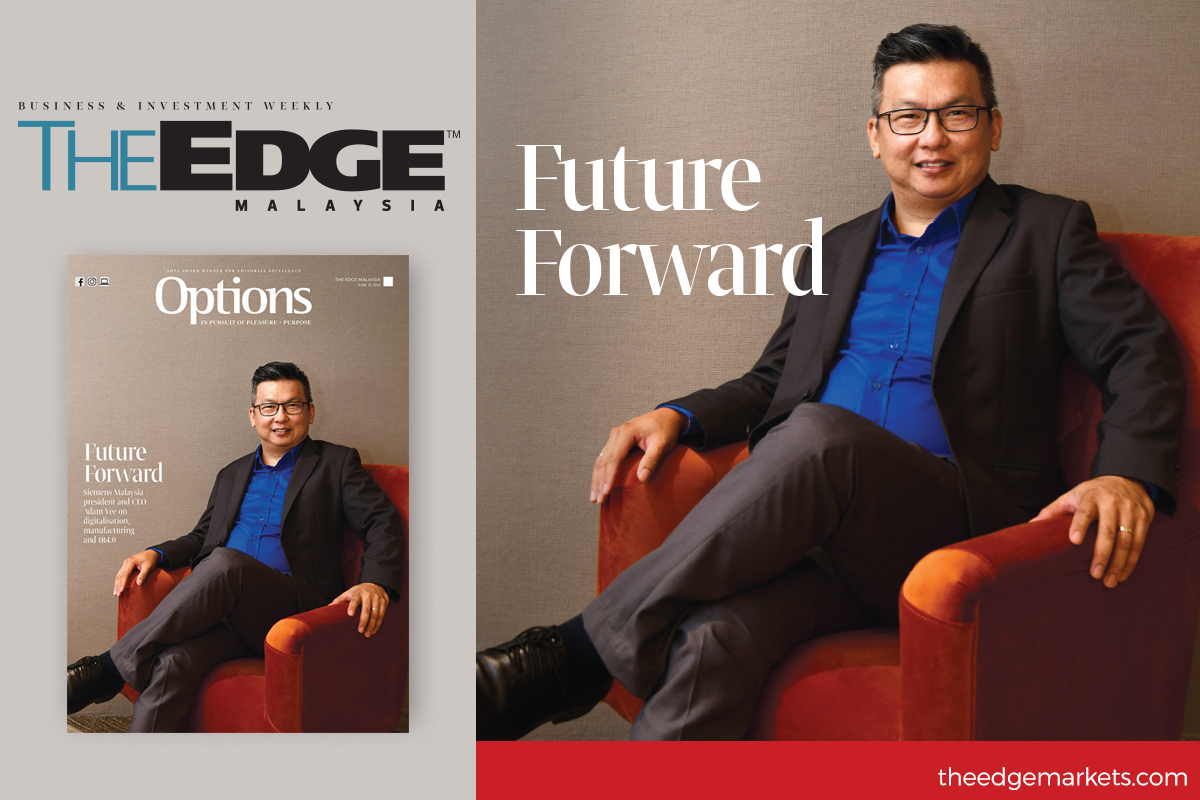 KUALA LUMPUR (June 20): Adam Yee joined Siemens Malaysia as a sales engineer two decades ago, working his way up the ranks guided by his passion for electronics, digitalisation and industry. The role of president and CEO of the company was never part of his ambitions, as it was tradition for the German engineering giant to hire a leader from its many overseas markets.
Ahead of the Covid-19 pandemic, it was a prescient move to elect Yee as president and CEO of Siemens Malaysia, ensuring there was leadership in place that had instinctive understanding of the local market in such challenging times. In an interview conducted back when it was still safe to do so, Siemens Malaysia's first Malaysian president and CEO talked about his personal journey with the company and how technology, big data and digitalisation were necessary tools for industries of all sizes to succeed in the future, as long as they were applied in the right way.
Other interesting interviews include those with the managing director of Volkswagen Passenger Cars Malaysia Erik Winter as he talks about making continuous inroads in the digital sphere; entrepreneur Adrian Cheong detailing his entrepreneurial journey with his fragrance company Analogue Apotik; while first-time film director Mohd Shahreel Abu Bakar describes the euphoria of having his action film Geran win an award at the New York Asian Film Festival 2020.
Design-driven news includes a piece on the 220th anniversary of the tourbillon, the most poetic of complications in watchmaking, while our product page highlights a number of jewel-toned accents to update your wardrobe should you need a bit of a pick-me-up. There are also two book reviews in case a new bedtime read is in order: K-Ming Chang's Bestiary and An Yu's Braised Pork.
Read more about it in The Edge Malaysia weekly June 21 edition.
Save by subscribing to us for your print and/or digital copy.
P/S: The Edge is also available on Apple's App Store and Android's Google Play.