This article first appeared in The Edge Financial Daily, on December 4, 2018.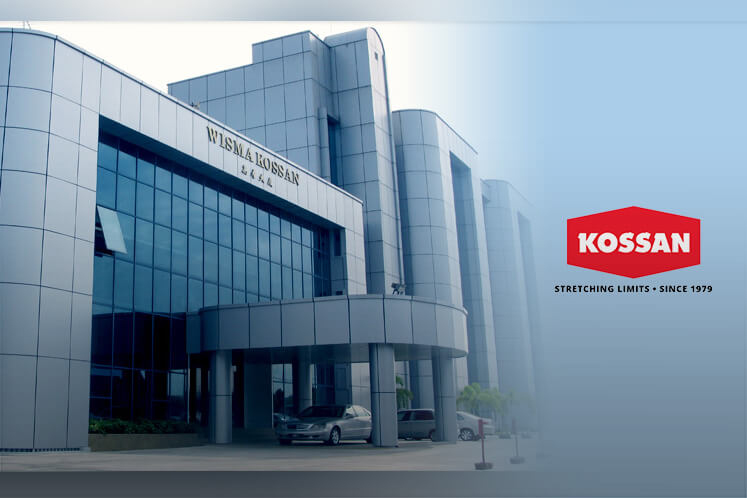 Kossan Rubber Industries Bhd
(Dec 3, RM4.30)
Maintain neutral with a higher target price of RM4.18: We recently visited Kossan Rubber Industries Bhd's state-of-the-art plant 16 which commenced operations in August 2018. The plant houses eight production lines with an annual installed gloves production capacity of three billion pieces. The plant's efficiency level at the product handling stage — the packaging and warehousing — is currently at 2.5 workers per million gloves — lower compared with the group's average handling capability of three workers per million gloves, mainly due to a higher automation level.
 
Nonetheless, the group is targeting to further improve the efficiency level to 1.8 workers per million gloves by the second half of financial year 2019 (2HFY19). The new plants in FY18 and the upcoming plants in FY19 are expected to boost the group's annual capacity to 32.5 billion pieces (+44.4%) from 22.5 billion pieces in FY17.
We are anticipating the additional product capacity will be channelled towards the US market, in view of more stringent hygiene regulations of American hospitals and laboratories effective from December 2019, translating into higher intervals of glove replacements. Thus, we are expecting the glove production activity to intensify from the fourth quarter of FY19. Note that traditionally, exports to the US market constitute 45% of the group's total contribution.
We are maintaining our financial year 2018 forecast (FY18F) earnings for now. However, we are revising upwards our FY19F earnings forecast by +2.2%. In the short term, we expect the group will benefit from a weaker ringgit and a lower nitrile butadiene rubber cost before the cost savings are eventually passed to customers.
Nonetheless, we expect a higher utilisation rate for the new efficient plants which will further expand profit margins in FY19. Key risks to our earnings forecast would be a slowdown in demand for glove products, a sudden jump in the prices of raw materials — nitrile and latex — and a delay in expansion plans.
We are maintaining our "neutral" recommendation on Kossan as we believe earnings growth for Kossan will be supported by high demand for gloves going forward and its ability to maintain the demand as seen in its expansion plans. We also believe the expected opening of new efficient plants will address the ever-escalating labour and energy costs. This will gradually expand the group's profit margin.
However, the shares are trading at a 13% premium to its historical two-year average price-earnings ratio, hence we believe the market has priced-in the positivity surrounding the group. Also at the current share price, it leads to an unattractive dividend yield of less than 2%. — MIDF Research, Dec 3