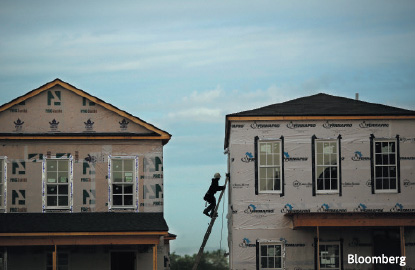 This article first appeared in
The Edge Malaysia Weekly
, on January 2 - 8, 2017.
MOST furniture stocks have remained in the doldrums in the past year. However, the US economy is now on the path to recovery, which bodes well for Malaysia's furniture makers.
In December 2016, Poh Huat Resources Holdings Bhd announced an impressive set of earnings that beat expectations. The Johor-based furniture maker posted a record-high revenue of RM535.22 million for the full year ended Oct 31, 2016 (FY2016) — 17.9% higher than the year before. The growth was thanks to sustained demand for the group's products from the US and Canada, it says.
Although the stock rebounded to an 11-month high of RM1.76 on Dec 27 following the announcement of the stellar results, it had fallen 16% year to date.
Indeed, among the furniture counters, more than two-thirds fell from their peaks in the beginning of 2016. Latitude Tree Holdings Bhd was the biggest loser, falling 34%. It was followed by Federal Furniture Holdings (M) Bhd and SHH Resources Holdings Bhd, which fell 21% and 18% respectively. The few exceptions were Sern Kou Resources Bhd, which gained 70%, Lii Hen Industries Bhd (23% higher) and Jaycorp Bhd (up 18%).
However, the tide is likely to turn. Fund managers and analysts say the US furniture market is expected to improve in 2017. Coupled with the weaker ringgit against the US dollar, these catalysts may bring furniture counters back in favour.
"Although there are catalysts, furniture stocks have not yet recovered — most of them are still laggards," KAF Investment Funds Bhd chief investment officer Gan Kong Yik tells The Edge.
He opines that a stronger ringgit against the US dollar at the start of 2016 may have caused investors to shun export-oriented counters, including furniture players. "There was selling pressure in export players. Investors had anticipated the ringgit to continue to strengthen against the US dollar, but it didn't happen."
Gan does not foresee the ringgit strengthening much in the near term.
The US dollar rose 16.06% against the ringgit last Thursday — at 4.4850 to the greenback — from the year's low of 3.87 in April. Most of the products of furniture players are priced in US dollars.
In addition to the potential foreign exchange gains, these companies may start to see some exciting revenue growth as the US economy gains momentum.
Apart from the upward trend in US housing starts, economic policies that will be implemented by US President-elect Donald Trump are expected to benefit the country's economy in the coming years. They include the massive rebuilding of infrastructure, tax cuts and the creation of jobs.
"The industry outlook is positive — local export should benefit from the recovery of the US economy. I see more upside than downside for furniture makers now, and they are in a sweet spot," TA Securities analyst Ooi Beng Hooi tells The Edge.
According to the US Department of Commerce, housing starts in the country surged 25.5% to a seasonally adjusted annual rate (SAAR) of 1.32 million units in October 2016 — the highest level since August 2007. However, they unexpectedly fell 18.7% the following month to an SAAR of 1.09 million units.
Nevertheless, this is not a concern for Ooi. Based on the six-month and one-year trends, new housing starts in the US remain positive, he points out.
Gan concurs, saying furniture makers' revenue will be better in 2017 as Americans may spend more on furniture. This is because with more job creation, disposable income will in turn increase.
Both Gan and Ooi are unfazed by the new US president's potential protectionist measures. Gan says any protectionist measure, if implemented, will only affect low-priced Chinese products. To him, Malaysia's furniture players may benefit by filling the gap left by these products.
Ooi points out that domestic furniture production in the US is relatively small compared with industry demand. Therefore, the US government still needs to rely on foreign furniture makers, including those from Malaysia.
Furniture makers with a strong balance sheet will be more attractive to investors. Thus, Poh Huat remains analysts' top pick in the industry. Other potential plays include Lii Hen.
"Poh Huat looks good from every angle (revenue growth, cash position, valuation, dividend yield and so on). Lii Hen also looks cheap and continues to pay dividend. Its valuation and yield also meet investors' criteria," says Gan.
A quick glance at the furniture players reveals that Lii Hen's return on equity (ROE) is the highest at 33%. It is followed by Homeritz Corp Bhd and Poh Huat, which have an ROE of 26% and 22% respectively.
Lii Hen's revenue grew 13.26% year on year to RM454.95 million in the nine months ended Sept 30, 2016, while its net profit surged 39.8% y-o-y to RM54.32 million. Underpinned by its record-high revenue, Poh Huat's FY2016 earnings also expanded 20% y-o-y to RM47.06 million.
Most furniture companies are in a net cash position. For instance, Poh Huat's net cash stood at RM42.67 million as at Oct 31, 2016, while Lii Hen's was at RM82.95 million as at Sept 30 the same year.
Both counters are about eight times their res­pective price-earnings ratios (PER). As for dividend yield, Lii Hen offers 6.92% and Poh Huat, 4.63%.
Gan and Ooi opine that investors prefer counters that pay dividend on a quarterly basis, especially when the market is tough.
It is worth noting that Latitude has one of the lowest PERs of about 7.28 times. However, its dividend yield (2.46%) is less attractive than Lii Hen's and Poh Huat's.
Homeritz also looks attractive based on its financial data. Although its PER is higher than its peers' (10.1 times), it has the best margin, which is 17.79%. The counter also offers a dividend yield of 4.81%.
Poh Huat's strong earnings momentum in the fourth quarter of 2016 will likely continue in the first quarter of 2017 as the US economy improves, say financial controller Lee Ing Tiong, and Hoh Ming Fatt from the company's strategy and corporate services department.
The management tells The Edge that the company saw its orders increase to US$9 million between August and December 2016, from US$7 million the year before. More than 80% of its turnover comes from North America.
As the management had spent RM18 million to increase Poh Huat's capacity in its Vietnamese plant last year, it expects capital expenditure in FY2017 to normalise to RM5 million, which will be mainly for production upgrading.
The facility, which was damaged by a fire, saw its production normalise in the last quarter of 2016. The full recovery of the Vietnamese plant will be reflected in FY2017's earnings.
The management also expects Poh Huat's overall utilisation rate to increase by about 10% in FY2017, from 75% currently, as the US market recovers.
The group is aiming for a 1% improvement in its profit before tax margin in FY2017, from 10.27% at present. It expects to achieve this by exploring products that offer better margins.
As for its new A$4.25 million (RM13 million) warehouse in Australia, Poh Huat only expects meaningful contribution in one to two years' time.
The group recently completed the acquisition of the warehouse and is in the midst of shipping products there. Operation is expected to start in the middle of 2017, and the group will work with local partners to market their products.
To conserve cash, the management says it has no plans to adopt a dividend policy. However, it is still targeting to distribute 40% of Poh Huat's net profit as dividend in FY2017.