This article first appeared in The Edge Financial Daily, on July 17, 2017.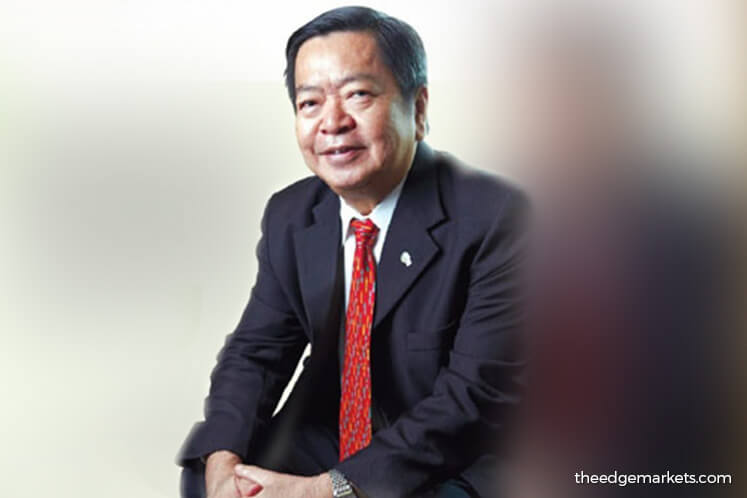 KUALA LUMPUR: Malaysia's furniture exports are expected to grow by 8% exceeding RM10 billion this year, a stronger pace compared with 4.1% to RM9.5 billion last year, thanks to the recent ban on rubberwood exports, according to Malaysian Furniture Council (MFC) president Chua Chun Chai.
The exports of RM10 billion are nearly two-thirds of the RM16 billion target of the Malaysian Timber Industry Board's National Timber Industry Policy (Natip) 2009-2020.
"Given the rise in furniture exports from January to April 2017 at 6% or RM3.3 billion, exports are likely to expand with the US being the largest market," he said.
In comparison with the corresponding four-month period last year, exports were at RM3.1 billion, said Chua, adding that the US contributed RM1 billion or 32.4% of the exports in the first four months in 2016, and the amount has grown to RM1.1 billion, accounting for 34.9% of Malaysia's total furniture exports.
According to the statistics from the international trade and industry ministry, furniture exports charted a compound annual growth rate of about 3.5% between 2012 and 2016.
"The world economy is growing. World Bank growth forecast is at 4% to 5% after the 2008 downturn. The US has become the engine of growth [again], taking over China.
"At the same time, our traditional markets such as Australia, Japan, Singapore, the UK and Middle East can expand from 3% to 5%. We expect the emerging markets to grow about 20% year-on-year," he said.
India grew at 24.2% with a value of RM123.8 million between January and April this year, a huge leap from 3.2% growth with RM99.6 million in value in the corresponding period last year, as it saw a boost in demand from the middle-income group that is expanding there now.
"Exports to the Philippines also jumped by 16.6% to RM58.2 million in the first four months this year from a 1.6% growth a year ago," he said.
Labour shortage remains a concern
The rubberwood export ban was quite a big relief among furniture makers.
Earlier this year, the shortage in rubberwood pushed up the price of rubberwood by 45% to RM2,100 per tonne compared with RM1,450 a year ago, which was a major worry to the sector, Chua said.
On July 2, the government banned the export of rubberwood, which is expected to lift a cap on local furniture makers' earnings growth.
"The government's ban on rubberwood export was timely and effective to ensure the sustainability of raw materials for the furniture industry.
"The ban on rubberwood export would ensure sustainable supply to the furniture industry to achieve Natip's RM16 billion target," Chua said.
However, Chua said the growth in furniture exports could be strong at a double-digit rate if there is no labour shortage, among other challenges.
"If we are allowed to employ five foreign workers for one local employee (5:1), we can expand faster but the home ministry wants to stick to the 3:1 ratio," he added.
Chua said prior to the export ban, China-based companies imported plenty of rubberwood, which was considerably cheap to them due to a weak ringgit, leaving Malaysian furniture makers with little supply.
"Malaysia wants to have a balanced policy by keeping the upstream players including the rubberwood sawn timber mills happy instead of helping the downstream value-added furniture industry.
"But Malaysia can export a quota of 100,000 cubic metres of rubberwood which would generate a total revenue of RM200 million to RM300 million. However, we hope the government would consider reducing the quota to 40,000 cubic metres," he said.
Investing more in automation
Chua acknowledges that automating the furniture sector is slow as it involves high cost but Malaysian manufacturers are starting to raise their capital expenditure for technology investment.
Beginning last year, he said, MFC members have claimed they would spend about 5% of their profit to automate operations gradually.
"That would help grow the business and reduce labour but we still have to depend on foreign labour. If the government stops the intake of foreign labour, then the local furniture industry will go downhill. We don't have a way to make furniture with only machines as some jobs need to be done by human beings like sanding and painting," he said.
He explained most of the furniture is non-wood-based, therefore it would require a set to be put together physically.
"Wood is less than 30% of a piece of furniture; the other components are fabric, leather, the design, metal parts and lamination.
"Furniture is a lifestyle now, so elements of design and personality come from different materials, not just wood only," Chua added.
Despite the challenging operating environment, Chua stressed that the furniture sector is not a sunset business as long as labour and raw materials are secured. However, the cost of doing business in Malaysia is rising, which could result in manufacturers moving to elsewhere for cheaper costs.
"Some manufacturers are thinking of Vietnam where there is sufficient labour and raw materials like acacia wood for use in our furniture. If the environment is not good, with unfriendly policies that impede growth, we might think of moving out of Malaysia," he said.