This article first appeared in Personal Wealth, The Edge Malaysia Weekly, on October 30, 2017 - November 05, 2017.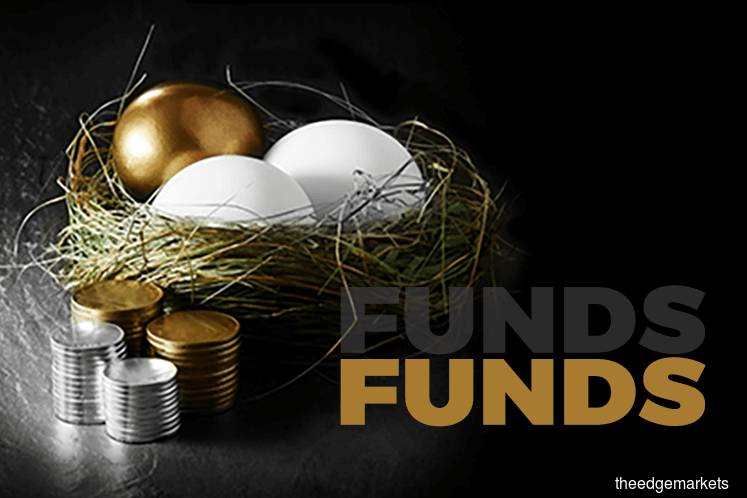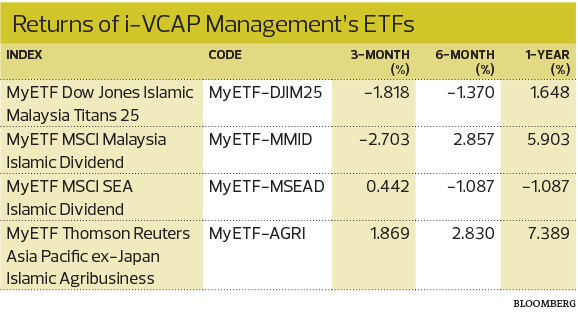 Exchange-traded funds (ETFs) are still some way off from mainstream acceptance in Malaysia, but one expert believes that government support and favourable policy changes could boost their popularity. Nonetheless, there is the question of their long-term prospects even if they gain market acceptance.
Government-linked investment companies (GLICs) reportedly control nearly half (42%) of Bursa Malaysia's market capitalisation (as at end-2016) via their holdings in some of the country's biggest companies, yet none of them invest in ETFs. This may be the reason for their slow adoption among retail investors.
"I think one of the main reasons ETFs remain unpopular is that they currently do not receive any investments from GLICs," says Zulkifli Ishak, head of business development at i-VCAP Management Sdn Bhd, the provider of four Bursa-listed ETFs.
"GLICs tend to overwhelmingly invest in unit trust funds. Take the Employees Provident Fund (EPF) — contributors are allowed to invest up to 20% of their Account 1 savings in unit trusts. Perhaps if the regulations are amended to allow EPF contributors to invest a certain percentage of their Account 1 savings in ETFs, we could see more growth of the local ETF market in the future."
EPF members may only invest in unit trusts that have been approved by the provident fund. These funds need to have achieved a three-year Simple Average Rating for Consistent Returns of 2.00, with the data provided by fund research company Lipper, which scores funds on a scale of one to five.
According to Zulkifli, unit trust funds have established a strong distribution channel of financial planners and unit trust agents over the years, thanks to the commission-based fee structure. "Financial planners usually want to sell the products that give them the best margins and these tend to be unit trusts. However, there is currently no incentive for them to promote ETFs to their clients," he says.
"It is also not difficult for the regulator to implement a provision to have unit trust funds hold a certain percentage of ETF products. It would be a good thing if unit trusts allocated 5% to 10% of their portfolios to ETFs.
"Having such a provision would get fund managers to seriously consider ETFs. Such a move may even encourage unit trust providers such as Public Mutual Bhd and Kenanga Investors Bhd to provide their own ETFs."
This would add more variety to the types of ETFs that are available in the country, he notes.
One way to increase investor participation is obviously to encourage the creation of more ETFs. But does Bursa have enough stocks for this?
"Having more stocks to choose from would certainly make portfolio rebalancing much easier. It would also help keep the ETF's tracking errors much closer to the index itself," says Zulkifli. Having more local ETFs that track foreign stock markets could be a huge draw for retail investors, he adds.
A distinct lack of market makers is also hampering the growth of the local ETF landscape. "Having more market makers will result in tighter pricing of ETF units. Bursa may want to consider allowing the entry of foreign market makers," says Zulkifli.
Market makers play a crucial role in ensuring that ETF units are tradable at a moment's notice. They facilitate the creation of ETF units by delivering a basket of underlying securities to the ETF provider in exchange for a tranche of ETF units of comparable market value.
The market maker can then trade these units on the stock exchange with retail and institutional investors. Assuming that the market maker runs out of units, it could simply repeat the process — purchasing additional securities and then delivering them to the ETF provider in exchange for another tranche of units.
On the flip side, market makers can engage in a redemption exercise, whereby they acquire a basket of securities from an ETF provider in exchange for units of an equivalent value. This typically occurs when many ETF investors sell off their investments at the same time.
The creation and redemption roles played by market makers allow ETFs to remain in a state of equilibrium so that at any given time, the number of ETF units demanded by the market corresponds with the number of units supplied. This ensures that the ETF's market price and net asset value are closely linked.
But even if this changes in due course, passively managed index funds such as ETFs have a potential Achilles heel that many retail investors have yet to pick up on: ETFs track only a basket of stocks in a particular index, with the view of hugging the index's benchmark. And since ETF units are traded like shares, it stands to reason that as ETFs gain in popularity among investors, these tradable units will become overvalued ahead of the stock market, eventually triggering a correction that may catch retail investors off guard.
However, this problem is offset by the quarterly portfolio rebalancing typically undertaken by ETFs, says Zulkifli. "There may be some truth to it [ETFs becoming overvalued]. But for every ETF, there is normally a quarterly rebalancing that takes place, where overvalued stocks may be discarded from the index."
Nonetheless, as ETFs become more popular, the rate at which the units appreciate in value will also increase. This means that as time goes on, the funds will need to undergo additional portfolio rebalancing exercises (both in the frequency of occurences and the number of stocks being swapped out), which incurs additional management fees. So, with the benchmark-hugging performances, just how good will the returns be?
"I expect this to hit the developed markets soon. But in Malaysia, we still have a very long way to go before anything like this happens. In any event, we will observe the international experience, then we will know what steps to take next," says Zulkifli.