This article first appeared in Personal Wealth, The Edge Malaysia Weekly, on May 6, 2019 - May 12, 2019.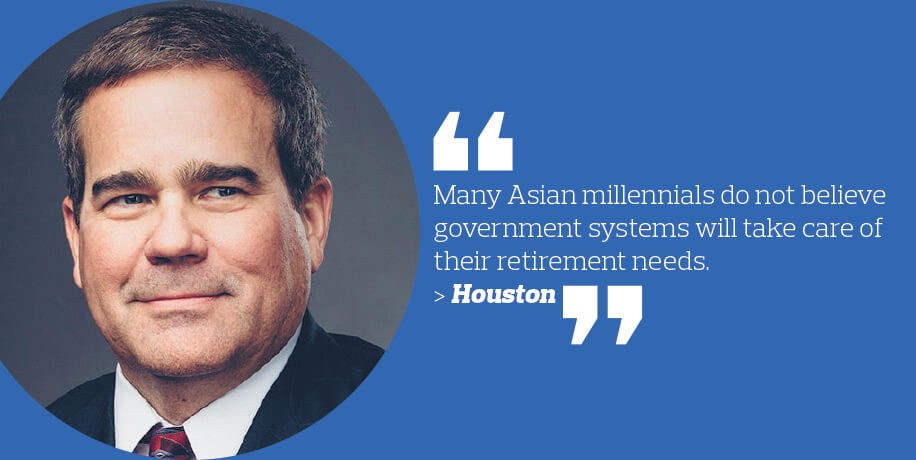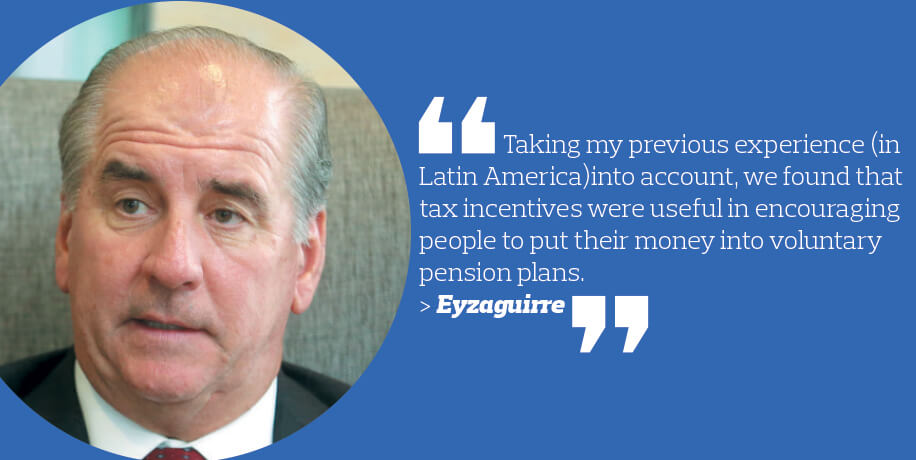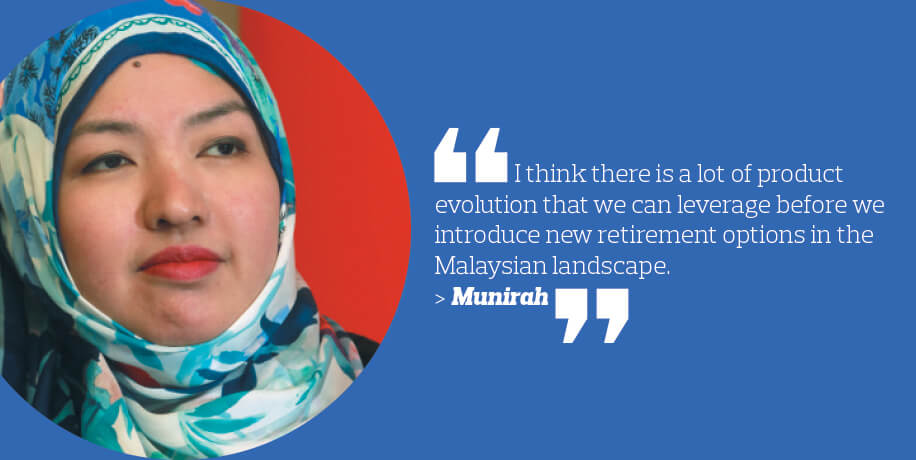 Principal Financial Group will be looking to execute strategies from its emerging-market playbook now that its asset management business in Southeast Asia has undergone a comprehensive rebranding exercise.
The entity formerly known as CIMB-Principal Asset Management Bhd has officially been rechristened Principal Asset Management Bhd. That said, Principal Financial Group and CIMB Group Holding Bhd's long-standing joint venture will continue in the region, albeit with a 60:40 split in favour of the US-headquartered global investment and retirement giant.
In an exclusive interview, group president, chairman and CEO Dan Houston tells Personal Wealth that the Malaysian entity will continue to operate in much the same way as it did before. "As before, local funds will continue to be managed by the existing team, under the leadership of Malaysia CEO Munirah Khairuddin. They will also continue to be our distribution partner."
Going forward, the local company is expected to ramp up efforts to bring millennial investors into the fold, even as their parents gradually enter their retirement years. To this end, Principal Asset Management will be looking at products and services that it thinks will draw these younger investors in over the long term.
"There are more than one billion millennials in Asia and they will fuel asset management growth throughout the continent. In addition, many Asian millennials do not believe government systems will take care of their retirement needs. So, they are taking the responsibility to save for the future. And they are making more money than their parents, which gives them a higher propensity to save more," says Houston.
He says younger investors have a higher propensity for risk-taking compared with their parents. "Thus, they are more comfortable with equities, equity income funds and dividend income funds, and have a pretty good understanding of alternative investments."
New offerings on the horizon?  
One other often pointed out trait is just how sensitive millennials tend to be towards environmental, social and governance (ESG) issues. This consideration also figures into Principal's thinking about its long-term presence in the region.
"ESG seems to have a larger following among millennials investors. They care about what corporations are doing, how they are giving back to their communities and what impact they are having on the environment," says Houston.
Broadly on this point, he is keen to have the local entity adopt the Principles for Responsible Investment (PRI), a globally accepted voluntary and aspirational set of principles. "Principal Global Investors, our global asset management arm, is already a PRI signatory," he points out.
More specifically, Principal Asset Management will be looking at bringing some combination of new ESG-focused funds into the market, and recalibrating existing funds to become more ESG-focused. Nonetheless, its ESG strategies will ultimately be shaped by local market demands, says Houston.
In a separate interview, Principal Asset Management's Asean CEO Juan Ignacio Eyzaguirre says the company is keen to work with the Malaysian government to provide more options in the voluntary retirement space. Eyzaguirre drove the group's retirement business in Latin America before taking on the leadership of Asean.
"Taking my previous experience into account, we found that tax incentives were useful in encouraging people to put their money into voluntary pension plans. Over the longer term, our experience has been that if you incentivise people to save for retirement very early on in their lives, it drives down the administrative costs that will be incurred much later on, when it is time for the government to make payouts to retiring populations," he says.
Munirah echoes this sentiment, saying that there is more to be done for investors looking to retire in the coming decades. "We have been engaging with the government for some time, even before it introduced the Private Retirement Schemes (PRS) into the investment landscape [in 2012]. But even though the PRS have done well, I think with higher national financial literacy levels, we could have doubled our current market capitalisation."
Given the group's specialisation in the retirement investment market, it has a series of product options at its disposal, depending on the specific needs of a particular emerging market, says Houston. "Based on our experience  in preparing other emerging market populations for retirement, strategies that address income replacement, retirement income, inflation and interest rate fluctuations have been very popular. Thus, target-date funds and target-risk funds are options we have identified in the past as fulfilling customers' needs."
Target-date funds refer to those that address investors' needs at some future date. These tend to cater for investment targets with very long time horizons, such as their children's education or a retirement fund.
The Malaysian investment landscape does provide target-date options to investors at large, although arguably, it has not seen as much of an uptake as PRS funds. Target-risk funds, meanwhile, are already common offerings in the market. These simply refer to funds with a particular risk profile and may be labelled "conservative", "moderate" or "aggressive".
Munirah says any new offerings will be tailor-made to suit Malaysian investor preferences. "Before we look at whether to introduce target-date or target-risk funds, the overarching consideration for us is to ensure that we come up with customer-centric solutions. The US retirement market is very mature, so pension providers are able to offer sophisticated products to the market.
"Latin American countries, meanwhile, have been providing voluntary pensions for decades longer than we have. So, I think there is a lot of product evolution [from these markets] that we can leverage before we introduce new retirement options in the Malaysian landscape."
Growing with the market
As Southeast Asian markets continue to mature, investors will gradually seek more sophisticated offerings for their retirement portfolios. The region's millennial investors are no different, says Houston.
"Over time, investors develop a taste for more sophisticated products. These can include global offerings, real estate and alternative investments."
On this point, he does not rule out the possibility of new acquisitions in Southeast Asia to cater to these demands. This is exactly what the group did in Europe in April last year.
Principal acquired Internos Global Investors, a pan-European real estate investment firm and asset management platform. It was subsequently rebranded as Principal Real Estate Europe. "We definitely view real estate offerings as an outstanding asset class for long-dated liabilities [such as retirement]," says Houston.
Even so, he notes that these alternative offerings may not be available in the immediate future. That is because the financial services landscape tends to evolve gradually.
The group also acquired a financial technology player — New Jersey-based wealth management platform and robo-advisor RobustWealth — in the middle of last year. The company operates on a business-to-business basis and provides wealth management platform services to the US financial services industry. The platform, which can be licensed out to third parties, allows a wealth management company to manage its overarching business, provides a detailed client engagement platform to its own stable of advisers and is able to host unique online profiles that the company's clientele can interface with.
This is the latest, although not the first, technology asset that the company has acquired over the years. According to Houston, Principal has been an early adopter of key technologies that have empowered investors.
"For the last 30 years, we have been able to conduct individual performance analysis for our customers' retirement planning needs. Specifically, we have been able to provide individualised rates of return based on our clients' deposit and withdrawal history, as well as their exact investments," he says.
"More recently, we have allowed our US real estate accounts to make investments by the slice (fractional ownership of a property, as opposed to purchasing it outright).
"With our change in ownership, I anticipate the group taking more of its global technology capabilities and launching these in Southeast Asia, as and when we have a clearer understanding of what investors in the region are looking for."
However, he did not specify if these plans included introducing RobustWealth's services in the region. According to wealthmanagement.com, Principal and RobustWealth have been working together since August 2017.
Houston also acknowledges the possibility of Principal making new technology acquisitions here in Southeast Asia. "We are open to evaluating acquisition opportunities with our joint-venture partner, CIMB Group. Such acquisitions would have to be a strategic fit, being able to expand within the region to provide long-term saving and retirement solutions to our clients."