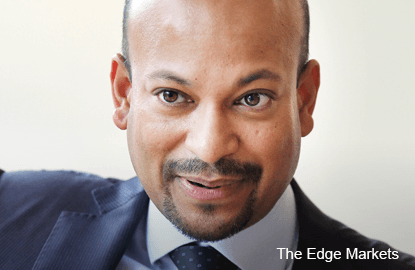 KUALA LUMPUR: 1Malaysia Development Bhd (1MDB) said it is currently the subject of enquiries by a number of authorities, including the Auditor-General (AG), Bank Negara Malaysia (BNM), The Royal Malaysian Police (PDRM) and the Public Accounts Committee (PAC).
"(DAP national publicity secretary and member of parliament for Petaling Jaya Utara) Tony Pua has conveniently ignored to highlight that 1MDB is currently the subject of enquiries by a number of authorities, including the AG, BNM, PDRM, and last but not least the PAC, a committee that Pua himself is a member of. 1MDB is fully cooperating with these enquiries," said its president and group executive director Arul Kanda Kandasamy in a statement yesterday.
Arul was responding to a statement made by Pua yesterday, who had questioned why Home Minister Datuk Seri Ahmad Zahid Hamidi was "intimidating" The Edge over its reporting, instead of pursuing 1MDB for "lying over the missing billions of ringgit of taxpayer's money".
"The PAC, of which Pua is a member, is the lawful authority to verify allegations such as whether RM42 billion has 'disappeared' from 1MDB.
"In the interest of fairness and due process, 1MDB trusts that Pua will confirm that the PAC will investigate this specific allegation of 'RM42 billion missing' in the same way he is insisting that other allegations against 1MDB are to be investigated," said Arul.
He said that evidence and proof relating to the company have been and will continue to be shared with these lawful authorities.
"1MDB reaffirms its previously stated position that if any wrongdoing is found, then action must be taken by the lawful authorities, as per due process and the laws of our country," he said.
In a separate statement yesterday, Arul said in relation to 1MDB, the strategic development company has had conversations with Fitch Ratings in advance of the latter's raised outlook on Malaysia to "stable" from "negative" on Tuesday.
"(During our conversations with Fitch) ... we discussed the company's current situation and provided confidence on the measures being taken.
"We were open about the challenges we face, outlined our efforts to reduce the company's debt as presented in our rationalisation plan, and provided information on the various actions that have already been taken including the repayment of a RM3.6 billion loan in June," said Arul.
This article first appeared in The Edge Financial Daily, on July 3, 2015.