This article first appeared in The Edge Financial Daily, on October 9, 2019.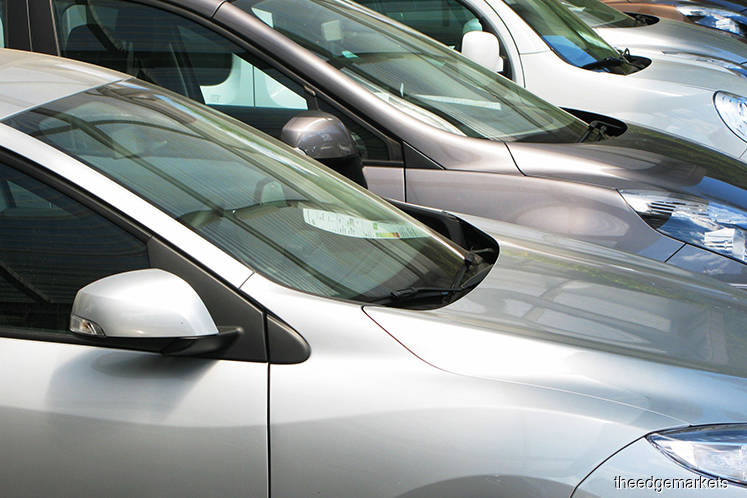 Automotive sector
Maintain neutral: The Ministry of Domestic Trade and Consumer Affairs (MDTCA) has finalised the national fuel subsidy programme. The criteria to qualify for the programme are: i) Recipients of Bantuan Sara Hidup (BSH) in Peninsular Malaysia; ii) Ownership of a car/motorcycle with a valid road tax; iii) Car owned entails 1.6-litre engine capacity or if it is more than 1.6 litres, is more than 10 years of age; iv) Motorcycle owned is 150cc and below or if more than 150cc, is above seven years of age;  and v) Maximum limit of vehicle ownership is two cars and two motorcycles. The subsidy rate is RM30 per month for car ownership or RM12 per month for motorcycle ownership.
According to the MDTCA, there will be an estimated 2.9 million recipients of the fuel subsidy programme comprising of 1.1 million motorcycle owners, 1.1 million car owners and another 700,000 owners of both cars and motorcycles. Against an estimated BSH recipient pool of 6.2 million, this suggests that around half of the BSH recipients currently do not qualify for the fuel subsidy which could be due to: i) Non-ownership of cars/motorcycles; ii) Ownership of cars more than 1.6 litres which are less than 10 years of age; and iii) Ownership of motorcycles more than 150cc aged less than seven years. This is a potential pool of around three million
Firstly, the fuel subsidy parameters might entice BSH recipients which own cars more than 1.6 litres (but below 10 years, for example, still servicing their hire purchase loan) to switch to smaller engine capacity models. In the longer run, we anticipate a gradual concentration in demand by first car buyers/converters from two-wheelers in the BSH recipient group, towards more than 1.6-litre models.
The maximum income for the BSH recipient group is RM4,000 per month, and assuming a 30% allowable loan commitment, we estimate a maximum allowable monthly loan commitment at RM1,200 — this should serve as a yardstick to the expected models that car buyers in the BSH recipient group would be looking at. National car models dominate the lower price/capacity segment of the auto market, for example Perodua Axia, Proton Saga and Perodua Bezza and are expected to be key beneficiaries.
We reaffirm our BUY call on MBM Resources Bhd (Target price [TP]: RM4.55) as a cheap play into Perodua's record total industry volume (TIV). Furthermore, Perodua is one of the beneficiaries of potentially more concentrated demand for smaller engine capacity models by the BSH recipient group going forward. Key catalysts: a) Strong 6% year-on-year Perodua TIV expansion (FY19F) on the back of the Aruz to fill up a vacuum in Perodua's model mix; b) A recovery in industry production driven by the new national car launches; c) Attractive dividend yield of 6%; d) Disposal of alloy wheel plant assets; and e) Improvement in 2H19 earnings from elimination of OMIA (OMI Alloy Sdn Bhd) losses. Risk to our call is weaker than expected demand for the Aruz and a weak ringgit.
Bermaz Auto Bhd (TP: RM2.85) remains a buy. From a valuation standpoint, Bermaz Auto is cheap at just 10.8 times CY19F earnings while dividend yield of 7.4% is very attractive. Key catalysts: 1) Launch of the CX8, facelift CX5 and CX30 in 2QFY20; 2) Dividend outperformance; 3) Over 50% increase in FY20F export volumes driven by the CX8; 4) Potential National Automotive Policy incentives to drive CBU exports; and 5) Potential introduction of a new export model beyond the CX8. — MIDF Research, Oct 8