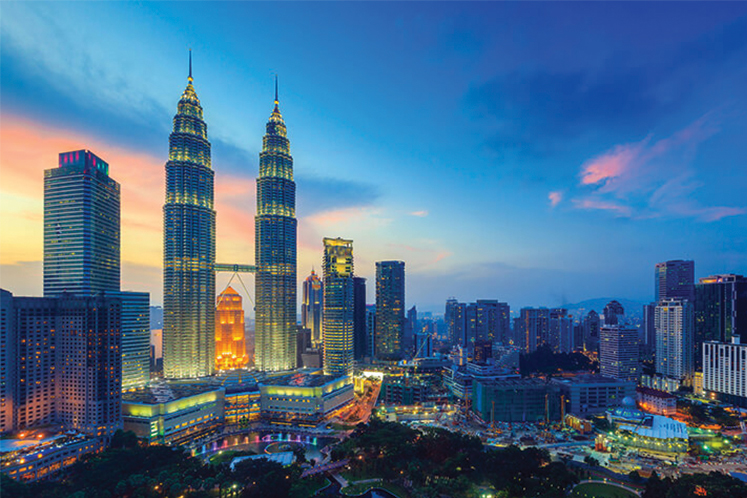 KUALA LUMPUR (Feb 24): Policies that are at risk of derailment following the current political upheaval include the change in the fuel subsidy mechanism, as well as the economic stimulus package that was slated to be announced on Thursday (Feb 27), says Hong Leong Investment Bank (HLIB) Research.
The local research firm said its 2020 consumer price index forecast of 2% would be lowered to 1.7% if the fuel subsidy programme is further delayed to mid-year and 1.5% if not implemented at all. The programme was already delayed from the initial timeline of Jan 1 this year.
"On the other hand, delays in the economic stimulus rollout would mean greater negative ramifications of the coronavirus (Covid-19) outbreak to the economy. As it is, we are already expecting another sequential decline in gross domestic product for 1Q20 while our 2020 forecast is at 4.1%," it said in a strategy report to investors today.
HLIB Research's report follows several changes that have emerged in Malaysia's political landscape, which have brought about questions on government continuity. These include Tun Dr Mahathir Mohamad stepping down as prime minister and chairman of Parti Pribumi Bersatu Malaysia (Bersatu), (ii) Bersatu quitting the Pakatan Harapan (PH) coalition, (iii) PKR sacking its senior members Datuk Seri Azmin Ali and Zuraida Kamaruddin, and (iv) including Azmin and Zuraida, 11 Members of Parliament from PKR have also quit the party.
"As of Feb 21, foreigners have net sold RM844 million in Malaysian equities. In our view, the momentum of foreign selling will further intensify in the near term, driven by this recent political saga," said HLIB Research.
"Regardless of the outcome, uncertainties on policy continuity will plague Malaysia, at least in the near term. This further solidifies our view for another cut in the overnight policy rate (OPR) by 25 basis points to 2.5% in the first half of this year, premised on the negative impact of the Covid-19 outbreak," it added.
"Assuming foreign shareholding further slips to 21.4% (decade low), the FBM KLCI could see a level of 1,442 points. Accordingly, our KLCI target is cut from 1,640 to 1,600 which is tagged to a price earnings ratio of 16.2 times," the research firm said.
The benchmark index closed down 41.14 points or 2.69% at 1,490.06 today, as Malaysia's political future remains uncertain.