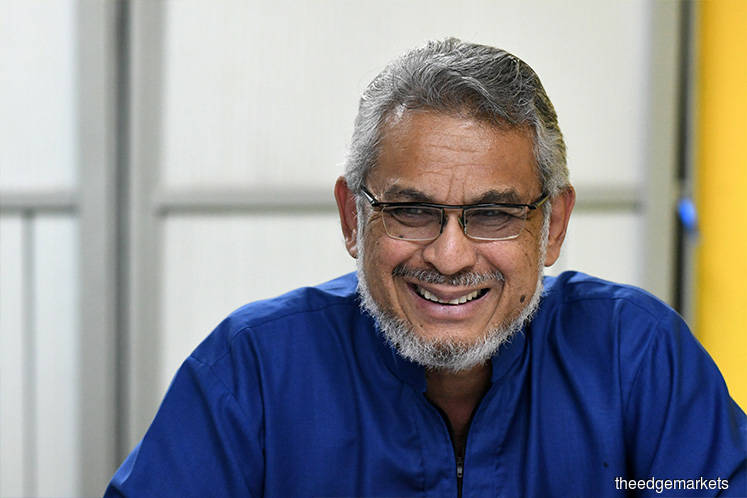 KUALA LUMPUR (July 17): Former Malaysia Islamic Strategic Research Institute (IKSIM) chief executive officer Professor Datuk Mahamad Naser Disa was ordered by the High Court here today to pay RM80,000 in damages for defaming Federal Territories (FT) Minister Khalid Samad two years ago over the federal lawmaker's commitment on the amendment to the Syariah Courts (Criminal Jurisdiction) Act by PAS (Act 355).
Judicial Commissioner Rohani Ismail also ordered Naser to pay costs of RM20,000 and publish a statement of apology to be carried in newspapers within 14 days from today.
"The court is satisfied on a balance of probabilities that the plaintiff (Khalid) had proven its case against the defendant.
"The court is satisfied that what is uttered by the defendant is not true and had tarnished his reputation. The court, besides ordering the damages, also granted the injunction sought by the plaintiff," Rohani said in her oral decision.
Khalid had filed the suit in 2017 and claimed Naser's statement at a seminar organised by the Selangor Islamic Religious Department (JAIS), at the Tengku Ampuan Jemaah mosque in Bukit Jelutong, Shah Alam, at 9:50am on Sept 28, 2017 is considered slanderous and defamatory.
He alleged that Naser's statement had given the impression that he was against the amendment to Act 355 and that the statement and notion had tarnished his reputation as an ordinary member of Parliament.
It was previously reported that Naser had failed to strike out the suit on May 30, 2018, when the court was of the view that there were issues to be tried.
Counsel Faiz Fadzil, who is also Permatang Pasir assemblyman, appeared with lawyer Mohd Faisal Abdullah for Khalid. Faiz told reporters after the proceedings that Khalid had never made known whether he supported or was against the amendment.
Khalid was formerly with PAS before becoming one of the founding members of Parti Amanah Negara, which is now part of the Pakatan Harapan federal government.
PAS president Datuk Seri Abdul Hadi Awang had tabled the private members bill for amending Act 355 to increase the punishment imposed by the Syariah courts. It was only tabled for first reading.
Naser's lawyer Datuk Hasnal Rezua Merican told reporters that he has instructions to appeal the matter.