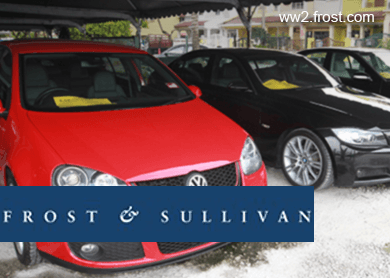 KUALA LUMPUR: Malaysia's used-car market is expected to see a downtrend until 2020, so used-car dealers should find new ways — including the strategic use of apps via mobile platforms — to compete with new car sellers, said market researcher Frost & Sullivan.
In a statement yesterday on the release of its new report titled "Strategic insight into used-car market in Malaysia", Frost & Sullivan said used-car sales volume is projected to decline from 394,000 units in 2014 to 300,700 units in 2020. It attributed the downtrend to competitive prices of new vehicles and the government's pledge to reduce car prices under the National Automotive Policy 2014 (NAP), among others.
"Over the last few years, customer interest in used cars has been declining owing to intense price competition from new cars. In fact, approximately 60% of car buyers every year have been selling their used cars to purchase new cars," the statement read.
The announcement of the NAP, which aims to reduce new car prices by 20% to 30% over the next five years, has dampened buyer appetite for used cars because any decline in prices of new vehicles will drag down the prices of used cars, said Frost & Sullivan automotive and transportation principal consultant Animesh Kumar. "In these circumstances, customers are more likely to invest in new cars rather than used ones," he added.
It also noted that the automotive industry is set to lose access to a majority of buyers — especially from the public services sector — after Bank Negara Malaysia raised the overnight policy rate by 0.25 percentage points last year, deterring customers from taking loans and adversely impacting the new and used-car market, the statement read. Animesh recommended that used-car dealers design platform strategies involving mobile apps and virtual technicians to better educate, communicate and build relationships with customers to compete with new car manufacturers.
This article first appeared in The Edge Financial Daily, on May 13, 2015.