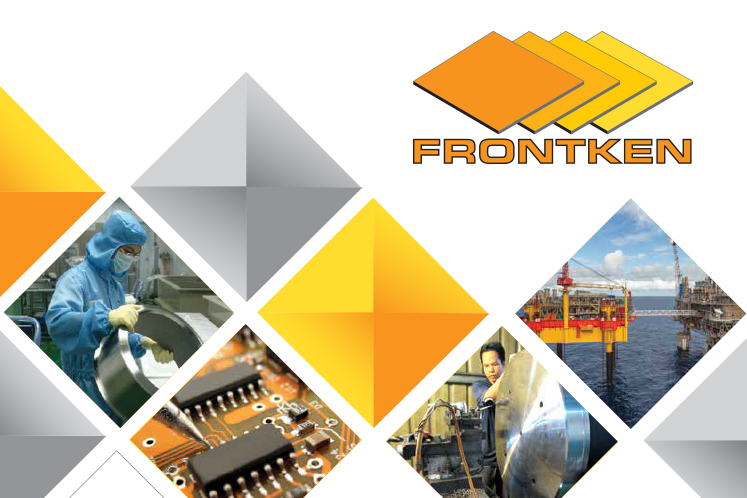 KUALA LUMPUR (Aug 3): Ng Wai Pin, the chairman and chief executive officer of Frontken Corp Bhd, has emerged as the largest shareholder of the semiconductor cleaning firm after an indirect acquisition of 290.99 million shares, or a 27.77% stake, at a total price of RM113 million.
The acquisition was made via Dazzle Clean Ltd, an indirect, wholly-owned unit of Singapore-based private equity firm Dymon Asia, in which Ng is a substantial shareholder, according to Frontken's stock exchange filings today.
Bloomberg data showed that the shares were crossed via direct transactions in two blocks, with the first block of 94.51 million shares traded at 39 sen per share and the second block of 18.49 million shares exchanged at 38 sen per share.
This represents a RM51.4 million or 31.27% discount to the closing value of the two blocks of Frontken shares as at market close, which amounted to RM164.4 million.
Shares in Frontken, which recently hit a nine-year high of 56.5 sen, closed down 0.5 sen or 0.88% today at 56 sen. This left the group with a market capitalisation of RM574.12 million.
It is unknown at the time of writing which party sold to Dymon Asia. However, it is worth noting that the group's largest shareholder, CP Asia Holding GmbH, was last recorded as holding a similar 27.77% interest in the semiconductor services provider.
Ng currently controls a total 28.4% of Frontken via his direct and indirect interests, while Dymon Asia has an indirect interest of 27.77%.
The next second largest shareholder in the group is Ooi Keng Thye, who has a 14.54% stake in the group, according to Bloomberg data.