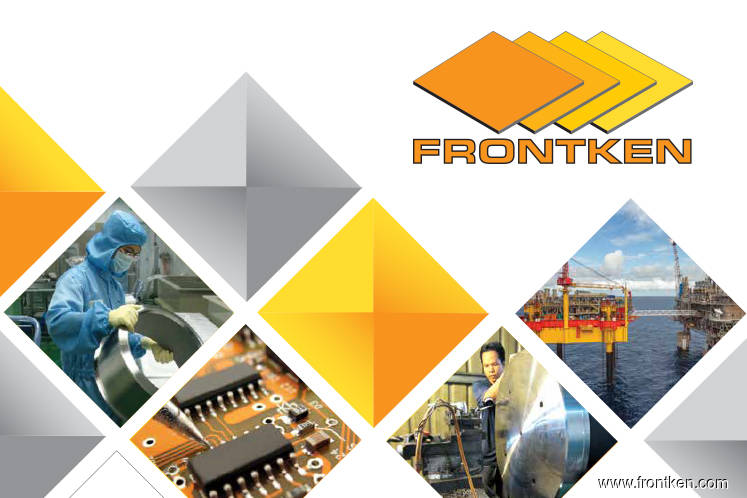 KUALA LUMPUR (Feb 26): Engineering solutions provider Frontken Corp Bhd's net profit for the fourth quarter ended Dec 31, 2017 (4QFY17) fell 9.58% to RM9.83 million, compared with RM10.87 million a year earlier, due to foreign currency exchange loss despite an improved performance by the group subsidiaries in Taiwan and Singapore.
However, quarterly revenue rose 6.29% to RM80.38 million from RM75.62 million, on the back of sustained growth in the semi-conductor industry, according to the worldwide sales report of semi-conductor released by the Semiconductor Industry Association (SIA).
In a filing with Bursa Malaysia, Frontken said according to SIA, the global semiconductor industry notched its highest-ever monthly sales in November last year, and appears poised to reach US$400 billion in annual sales for the first time.
Additionally, the group subsidiaries in Taiwan and Singapore achieved an improved business performance of 30.1% and 0.6% respectively.
In contrast, the slowdown in the oil and gas (O&G) sector has resulted in Frontken's business in its subsidiaries in Malaysia, Singapore and Indonesia to drop.
"Slowdown in our customers' business in the solar industry also resulted in a drop of business for the group subsidiary in the Philippines," the filing said.
For the full financial year ended Dec 31, 2017 (FY17), Frontken's net profit grew 48.99% to RM29.86 million from RM20.04 million in the previous year, on improved revenue and profit margin. Revenue increased by 13.27% to RM296.58 million, against RM261.84 million.
Going forward, the group expects its non-semiconductor services business in Malaysia and Singapore to continue to be challenging, in line with higher operating costs and business slowdown in those markets.
"We remain concerned that the overall operations in Indonesia will continue to be impacted by the O&G downturn, coupled with lower than expected gross domestic product growth and weakened consumer spending.
"Barring any unforeseen circumstances, we are cautiously optimistic that our oil and gas divisions will fare better in 2018," it said.
At 2.35pm, Frontken shares fell 1.5 sen or 3.12% to 46.5 sen at midday break today with 5.08 shares traded, giving it a market capitalisation of RM497.79 million. 
Over the past 12 months, the counter has gained about 107.10%.