This article first appeared in The Edge Malaysia Weekly, on March 16, 2020 - March 22, 2020.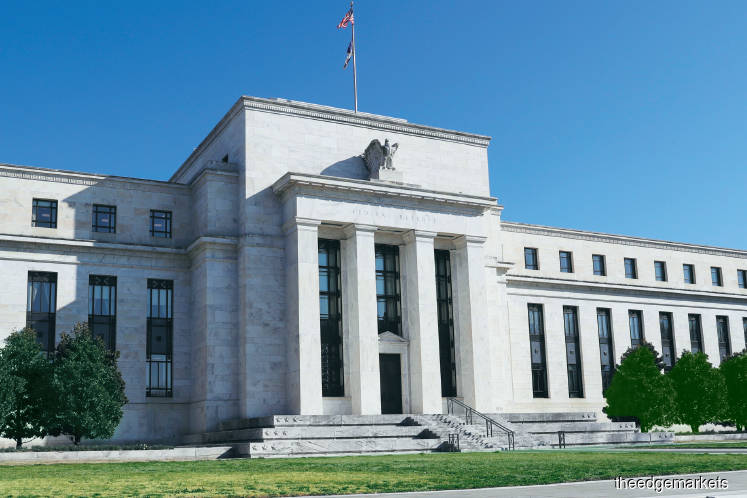 US stock markets suffered their worst crash since 1987, even after the Federal Reserve said last Thursday that it will pump trillions of dollars of temporary liquidity into Wall Street.
The Dow Jones Industrial Average plunged 9.99% on Thursday while the S&P 500 and the Nasdaq dived 9.51% and 9.43% respectively.
And when the Asian stock markets opened on Friday the 13th — as if investors need a reminder of the bad omen — major indices sank across the region, triggering trading halts from Seoul to Bangkok, Manila and Jakarta.
By the day's closing bell, the Shanghai Stock Exchange Composite Index had declined 1.23%, the Hang Seng Index had dropped 1.14%, the Straits Times Index was down 1.67%, whereas Australia, India and Thailand had rebounded.
In Japan, the Nikkei-225 Stock Average slumped 10% to its intra-day low, before closing 6% down.
Closer to home, the FBM KLCI fell 74.68 points, or 5.26%, to close at 1,344.75 points on Friday. A total of RM167.94 billion in market capitalisation has been wiped out over the past week.
Interestingly, from peak to trough, the FBM KLCI dropped 79% during the 1997/98 Asian financial crisis (AFC) and 45% during the 2008/09 global financial crisis, but between April 2018 and now, the benchmark index has dropped only 25%. Does this indicate that there is more downside to come? What should investors do?
Regional private equity investor Ian Yoong tells The Edge that any sustained decline of 20% or more is by definition a bear market, so there is no doubt that we are currently in bear territory.
"The signs are that there is further downside as few countries have the will and resolve to tackle the coronavirus outbreak. The pandemic will be over in a matter of six to nine months. However, the economic impact is far greater than the fatality rate," he says.
With the Covid-19 fear, trade war uncertainty and oil price collapse, it is very much the "Triple Whammy Crisis of 2020", says Yoong.
Nevertheless, he points out that the greatest crisis presents the greatest opportunities as the AFC and past financial crises had presented "wonderful" investment opportunities.
"Astute investors will earn three to four baggers by investing in financially sound listed companies over the next decade. Malayan Banking Bhd and CIMB Group Holdings Bhd are attractive investments at current prices," says Yoong.
He opines that if one is bold and able to remain calm, this could be a once-in-a-decade opportunity that many value investors have been waiting for.
"There could be further forced selling next week. But it is worth remembering that bear markets last 18 to 24 months on average. Bad times do not last forever," he says.
Leinves PLT chief investment officer William Ng says that while a bear market is upon us, certain stocks have been oversold. "Looking at Malaysian stocks, I think there is still a good opportunity to buy some cheap stocks, but investors need to do a lot of homework and make sure they take political risks into consideration. Personally, I would pick the healthcare and technology sectors," he tells The Edge.