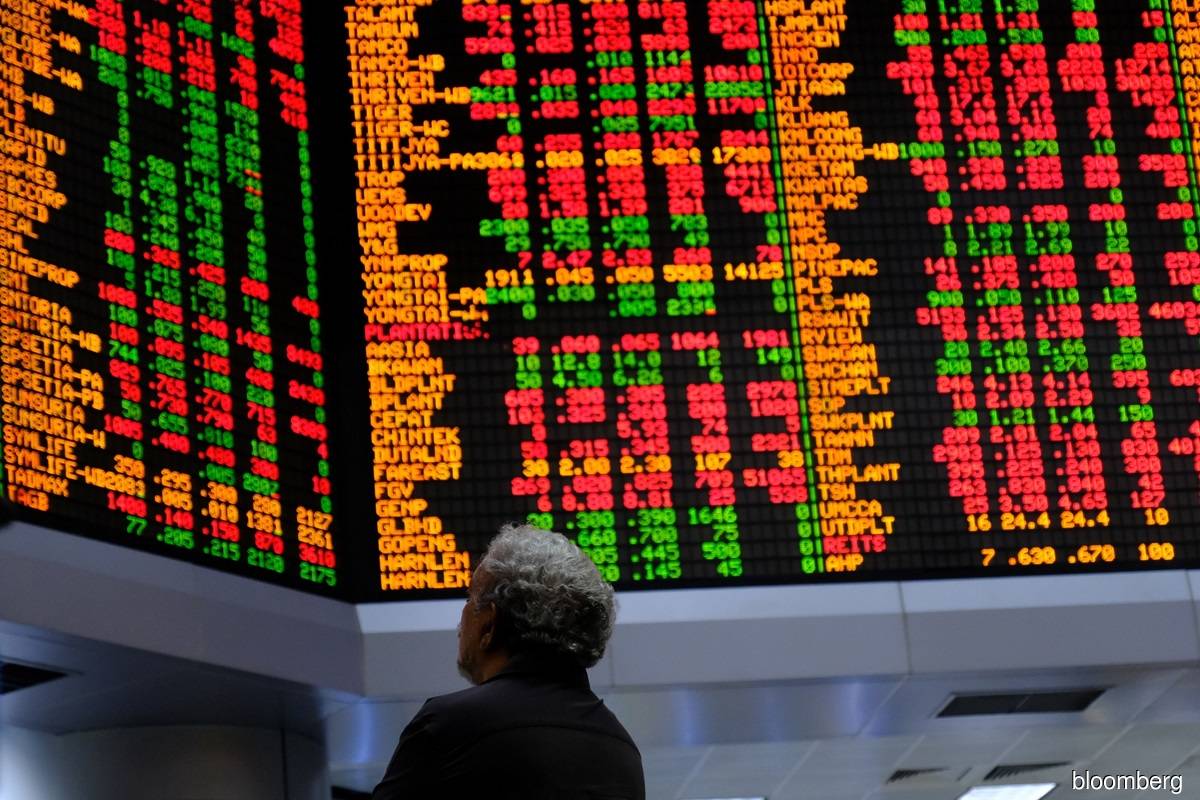 KUALA LUMPUR (Aug 7): Trading volume on the Bursa Malaysia reached yet another record high yesterday, a mere two days after the previous record was set. Meanwhile, there were 12 counters hitting limit up during the trading day.
At the closing bell, the local bourse saw 16.69 billion shares traded, worth RM8.56 billion.
The record trading volume brought along an increasing number of stocks hitting their upper limits and soaring to all-time highs.
Stocks including LKL International Bhd, MTAG Group Bhd, Oceancash Pacific Bhd, Luxchem Corp Bhd, Tomei Consolidated Bhd, HLT Global Bhd and its warrants (HLT-WA), ES Ceramics Technology Bhd, UPA Corp Bhd, Hexza Corp Bhd, Samchem Holdings Bhd, Notion VTec Bhd and its warrants C (Notion-WC) traded close to or at their upper limits.
Among them, Oceancash, LKL, MTAG, Luxchem, HLT, ES Ceramics, UPA, Hexza, Samchem and Notion VTec reached their all-time highs.
For context, the limit up and limit down are the maximum amounts by which the price of a particular security may advance or decline in one trading day.
However, when a stock or warrant hits a limit up or down for two consecutive trading days, on the following market day, the local bourse may maintain the trading price as of the previous market day.
Under Bursa Malaysia's trading rules, for stocks not in the KLCI which are valued at above RM1, they have a 30% limit up and limit down.
For stocks less than RM1, a 30 sen limit up or down is allowed.
Shares in HLT, HLT-WA, Hexza and UPA were among the top 10 gainers on the local bourse, in terms of percentage gain.
Medical accessories manufacturer LKL's shares jumped 29.5% or 41 sen to close at RM1.80 with its market capitalisation swelling to RM771.84 million as its business in distribution of personal protective equipment attracts interest.
Buoyed by strong gold prices, jeweller Tomei's share price soared 29.66% or 35 sen to RM1.53 per share, valuing it at some RM212.06 million. It saw 17.68 million shares done. Tomei's upper limit was fixed at RM1.53, after trading at its static limit upper price for two consecutive trading days.
UPA leapt 29.81% or 62 sen to RM2.70, granting it a market value of RM214.87 million. It saw 1.14 million shares change hands. Investors flocked to the stock after it announced that it was venturing into disposable face mask production.
HLT shares and its HLT-WA finished 29.8% and 29.65% higher respectively, while Notion VTec and its Notion-WC warrants were up 29.86% and 29.46% each. Interest in Notion VTec has been heightened this week, as its unit registered with the US Food & Drug Administration as a face mask manufacturer on Monday.
Both Luxchem and Samchem, which are involved in distribution of petrochemicals, were in the limelight amid expectations of stronger demand for chemicals in the glove manufacturing industry.
Shares in Luxchem finished 30.93% or 30 sen higher at RM1.27, while Samchem shares were up by 29.41% or 30 sen at RM1.32.