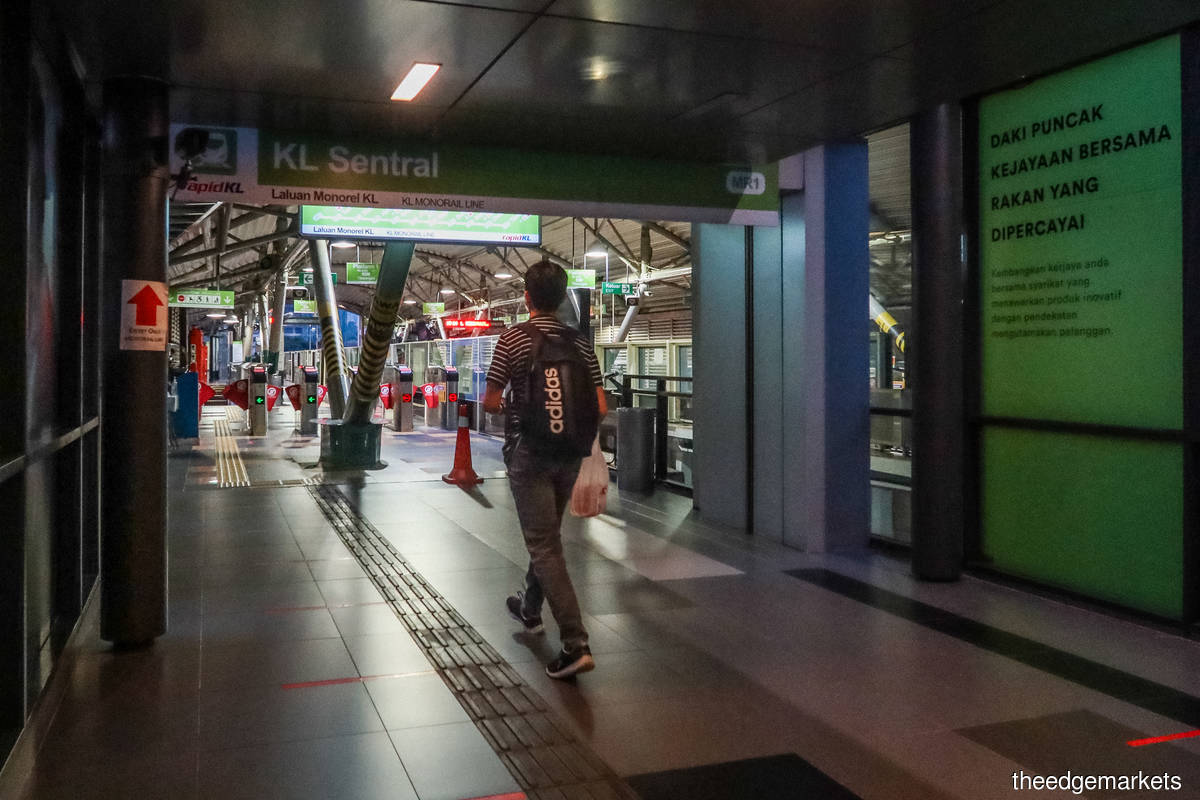 KUALA LUMPUR (July 28): Malaysia's daily Covid-19 cases jumped to an all-time high of 17,405 today, from 16,117 yesterday, while the Ministry of Health urged Malaysians to stay calm as it warned that cases in the Klang Valley — where the bulk of new infections are found — are set to climb higher in the next few days.
The previous record high daily figure was 17,045, posted on Sunday (July 25). About 88.3% of the latest daily cases are those who have not been vaccinated.
The latest infections were detected from the testing of 153,728 individuals in the last 24 hours, indicating a positivity rate of 11.32%, according to Health Director-General Tan Sri Dr Noor Hisham in a statement.
The Klang Valley, comprising Selangor, Kuala Lumpur and Putrajaya, contributed 10,119 or 58.1% of new cases. Selangor led with 7,171 infections, followed by Kuala Lumpur (2,880), Kedah (1,112) and Sabah (913). Putrajaya reported 68 new cases.
From 17,405 daily Covid-19 cases reported today, 17,031 or 97.9% of patients showed little to no symptoms, with 9,119 under Category 1 (no symptoms) and 7,912 under Category 2 (mild symptoms). Only 374 were classified as serious cases under Categories 3 (patients with pneumonia), 4 (pneumonia requiring oxygen therapy) and 5 (critical cases requiring assisted ventilation).
143 deaths reported, while active cases climb further to 175,113
Another 143 Covid-19 related deaths were reported in the 24 hours as of noon today, raising the country's death toll to 8,551.
Of the latest deaths, 41 were reported in Selangor, 21 in Negeri Sembilan, 17 in Johor, 14 in Kuala Lumpur, 11 in Perak, 10 in Kedah, nine in Sabah, seven in Melaka, five in Penang, five in Kelantan and three in Pahang.
As the number of daily Covid-19 infections continued surpassing new recoveries of 12,373, active cases with high transmission risks climbed further to a new high of 175,113 — the second consecutive day it is coming in above the 170,000-mark.
Total recoveries now stands at 877,812 versus cumulative Covid-19 infections of 1.06 million.
Meanwhile, 1,016 Covid-19 patients are being treated in intensive care units, including 529 that needed respiratory assistance.
R0 stays at 1.14
The country's basic reproduction number (R-naught or R0) for Covid-19 infections nationwide is maintained at 1.14.
Terengganu had the highest R0 at 1.30, followed by Kelantan (1.27), Kedah (1.23), Johor (1.23), Sabah (1.23), Penang (1.21), Perak (1.20), Putrajaya (1.18), Kuala Lumpur (1.14) and Selangor (1.12).
The R0 projects the average number of people each new Covid-19 patient will infect — or what is termed the effective reproduction number. An R0 of less than 1.0 means the infection is not spreading.
41 more clusters, 22 linked to workplaces
The MoH also identified 41 new Covid-19 clusters comprising 22 workplace clusters, 16 community clusters, two detention clusters and one education cluster.
To date, 3,568 clusters nationwide have been reported by the ministry, including 2,518 which have been declared ended.
Klang Valley cases to climb amid more tests done, Delta at work
Earlier today, Deputy Health Director-General Datuk Dr Chong Chee Kheong said in a separate statement that daily Covid-19 cases are going to rise in the Klang Valley in the coming days, as the MoH is encouraging more self-testing and the use of antigen rapid test kits (RTK-AG). Another important contributor is the highly infectious Delta variant.
"Do not be alarmed by this; we need to identify as many cases as possible to reduce transmission in the community. As more of these positive cases and their contacts are isolated and quarantined, cases will start to gradually come down in the weeks to come. Once that happens, testing will be restrategised to ensure effective detection of cases for isolation and monitoring," he said.
He said the size of the outbreak is far larger than the numbers detected each day, and that many asymptomatic or pre-symptomatic individuals who are not aware of their infection are spreading the virus.
"Remember that the vaccine's effectiveness is at best two weeks after the second dose, so this takes time," he said on why the number of daily Covid-19 cases still keep on rising, despite more people being vaccinated.
"An important contribution is the Delta variant that has a high infectivity rate. In addition, we recognise from experience and data of nations with high vaccination rates that infections can still occur due to the Delta variant, although hospitalisation and severe infections are significantly reduced," Chong said.
He also advised the public residing in the Klang Valley who are exhibiting Covid-19 symptoms to consider themselves as possibly infected and undergo Covid-19 tests.
Read also:
Covid-19: 10 new Delta variant cases detected in Malaysia
Tan Choe Choe & Lam Jian Wyn