This article first appeared in The Edge Financial Daily, on November 7, 2019.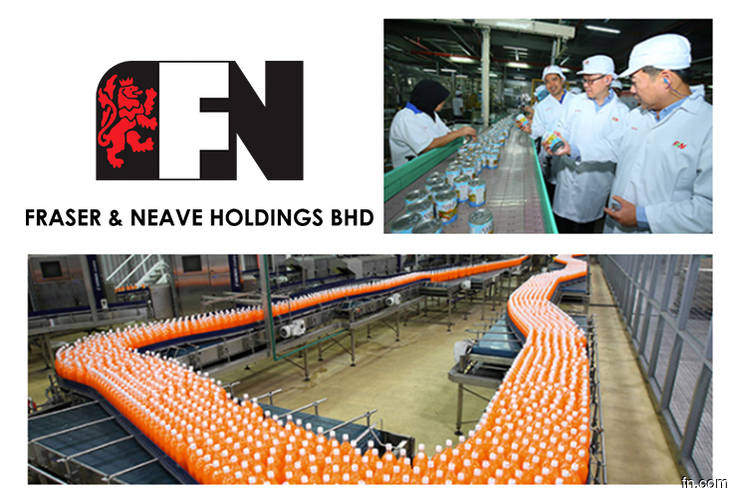 KUALA LUMPUR: Fraser & Neave Holdings Bhd (F&N) says fresh milk will be a new growth pillar for the company, in line with its plan to diversify into integrated dairy farming with the proposed RM156 million acquisition of the Ladang Chuping plantation land in Perlis.
Currently, liquid milk contributes only a low single-digit percentage to the company's total revenue.
In a media and analyst briefing here yesterday on the group's performance for the financial year ended Sept 30, 2019 (FY19), chief executive officer Lim Yew Hoe said the decision to move into integrated dairy and crop farming came after two years of research.
Lim said the farmgate milk price in Malaysia is one of the highest in the world due to the inadequate supply of fresh milk locally. The farmgate of a cultivated product in agriculture and aquaculture refers to the market value of the product, minus selling costs like transport and marketing.
Besides that, imported milk comes with strict quota control, where a 20% import tax is levied on the product, Lim pointed out.
"This goes to show that consumers in Malaysia are deprived of affordable quality fresh milk, which is a basic good in many countries. We believe that this is the kind of project that ticks off all the boxes for our country and stakeholders," he said.
Lim said the group's first carton of fresh milk is expected to be rolled out within 24 months after the commencement of the project.
Following that, the group's dairy farm is expected to supplement the raw materials needed for the manufacturer's milk products, like evaporated milk and sweetened condensed milk, he said.
More details on the group's planned integrated dairy and crop farming will be revealed after the completion of the acquisition of the 4,454ha leasehold Ladang Chuping land, he said.
Investment cost for the first phase of the project is estimated at RM650 million, which includes the RM156 million land purchase cost — which will bump up the group's FY20 capital spending to RM450 million which will be financed via internal funds and bank borrowings.
The second phase, which is expected to be implemented three years after first phase is completed, will require another RM200 million investment.
F&N's revenue growth for FY20 will be driven by new products, such as "juice drinks and the Teapot tube creamer, and a healthier no sugar version of the Oyoshi Tea", which should contribute close to one third of the group's growth for FY20, Lim said.
"We have a few other products lined up for the second half of FY20 as well, which we will share closer to the launch date," he added.
The group is also setting up a new subsidiary in Dubai to deepen its presence in the Middle East and North Africa (Mena) region, to further expand its export market, which comprises 75 countries globally and contributed 17% to its FY19 revenue, and 13% to operating profit.
For FY19, F&N recorded a 5.3% year-on-year (y-o-y) rise in revenue to RM4.08 billion, on the back of strong growth from its Thai subsidiary, Food and Beverage Thailand (F&B Thai), which pushed net profit up 6.1% to RM410.2 million.
By 2020, F&N is targeting to achieve an export revenue of RM800 million, of which RM100 million is expected to be derived from Mena.
While the group expects the domestic market to remain challenging in the midst of continuous competitive pressure in the canned milk and ready-to-drink beverage segments, it anticipates F&B Thai to continue to grow at a rate of 3% y-o-y. Notably, F&B Thai contributes 70% to the group's operating profit while 30% comes from its Malaysian operations.
"We believe the strong foundation we have laid in the past and the investment in brand spending and new product launches in the fourth quarter of FY19 will continue to drive our growth in F&B Thailand," said Lim.