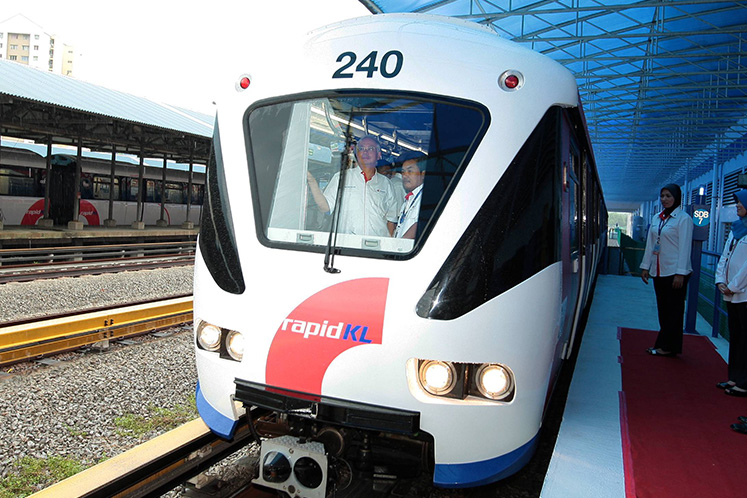 KUALA LUMPUR (Oct 12): Rapid KL is offering a free one-way trip on the LRT and MRT to Bukit Jalil tomorrow in conjunction with the National Sports Day 2018 celebration at the Bukit Jalil National Stadium.
Commuters can enjoy the free trip, between 6 am and 11 am, with the use of the token, Touch 'n Go card or MyRapid concession card, Rapid KL said in a statement today.
"Commuters are encouraged to use the Touch 'n Go and MyRapid concession cards. No charge will be imposed when they exit the Bukit Jalil LRT station," it said.
The tokens can be obtained free of charge at any LRT and MRT counter, it said.
Bicycles will also be allowed to be brought into the trains on the ride to the National Stadium, it said.
Rapid KL also said that the LRT service at the Bukit Jalil station will be extended to 1 am on Oct 14.
In KUANTAN, Pahang Youth and Sports Department director Shamsuhaime Basir said about 30,000 people are expected to join the National Sports Day celebration.
The main event, a big walk, will take place at the Pahang Youth and Sports Complex beginning 7.30am, and Pahang Menteri Besar Datuk Seri Wan Rosdy Wan Ismail is expected to take part.