This article first appeared in The Edge Malaysia Weekly, on June 3, 2019 - June 09, 2019.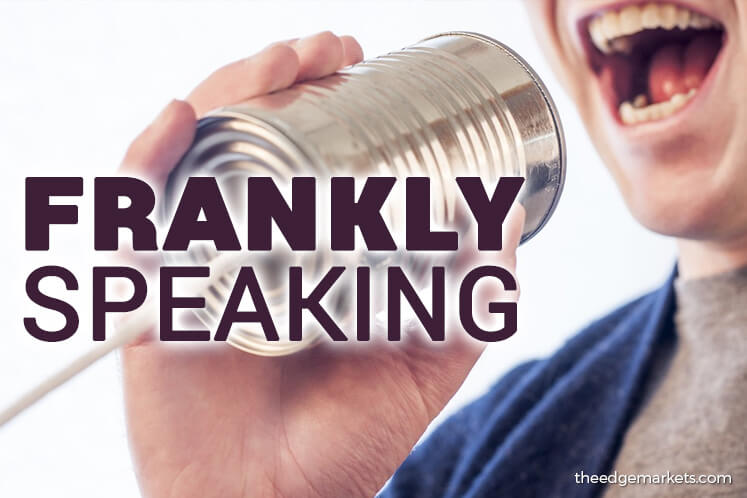 It has been a year since Telekom Malaysia Bhd (TM) had a managing director-cum-group CEO. And the reason why an appointment has been delayed for so long is of deep concern.
To recap, a candidate was identified and proposed by TM's board of directors to the telco's special shareholder, the Minister of Finance Inc (MoF Inc), in November last year. MoF Inc approved the candidate — Imri Mokhtar — and got the support of Prime Minister Tun Dr Mahathir Mohamad.
In February, Minister of Finance Lim Guan Eng sent a letter to TM chairman Rosli Man, company secretary Hamizah Abidin and designated CEO Imri, informing them of the decision. But nothing happened.
The Edge Financial Daily reported last Friday that the matter has been in limbo because Rosli has refused to act on the decision by MoF Inc.
Late last Friday, TM, in a statement to Bursa Malaysia, said the appointment was deferred on a directive from someone in the Prime Minister's Office (PMO).
"We believe that it is good corporate governance to engage key stakeholders, including the Prime Minister's Office," TM said in the statement.
However, the statement raises even more unsettling questions.
Firstly, the managing director/CEO's role is crucial and a prolonged vacancy creates a bottleneck in corporate decision-making. Any delay is not good.
Secondly, there was no explanation as to why the PMO requested the deferment. If it was not provided at the outset, the directors had a duty to seek one.
It is simply unacceptable that TM's board, which is supposed to uphold shareholders' interests, entertained the request without asking why, and if it did ask for a reason, this was not explained in its statement to Bursa.
Lastly, TM should reveal who in the PMO told Rosli to defer the appointment.
After all, wasn't it Tun Daim Zainuddin who said last week that it is unhealthy if the right hand and left hand of the same government are not in sync with each other? We agree with Daim, as that would lead to a dysfunctional government.